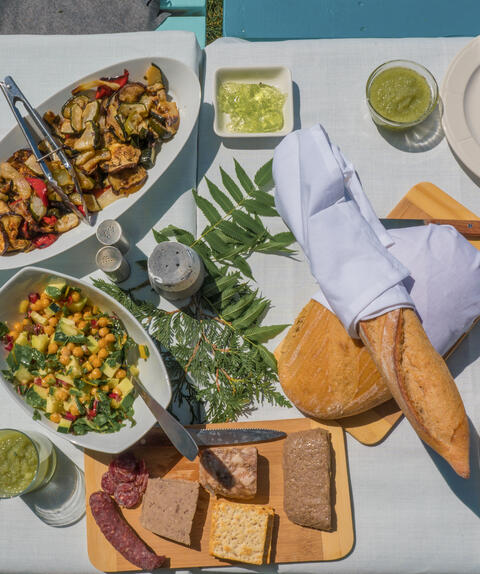 Charlevoix on a Checked Tablecloth
Grab your rustic wicker basket, or ice packs and a cooler: we're taking you for a delicious luncheon on the grass, where you'll taste Charlevoix.
"Luncheon on the Grass"
The title of the famous Manet painting alone whets the appetite; truth be told, eating outside makes everything taste better! It's a well-known fact: the sun and the breeze heighten the flavours! Cutting your sausage with a pocketknife, breaking your bread (baguette, of course) with your hands and drinking wine from shatterproof glasses has the same super-power salt does: it enhances the flavours of your food. In a nutshell, here's your Charlevoix shopping list, helping you turn the gourmet fantasy of the terroir picnic in and amongst our fabulous landscapes, into reality.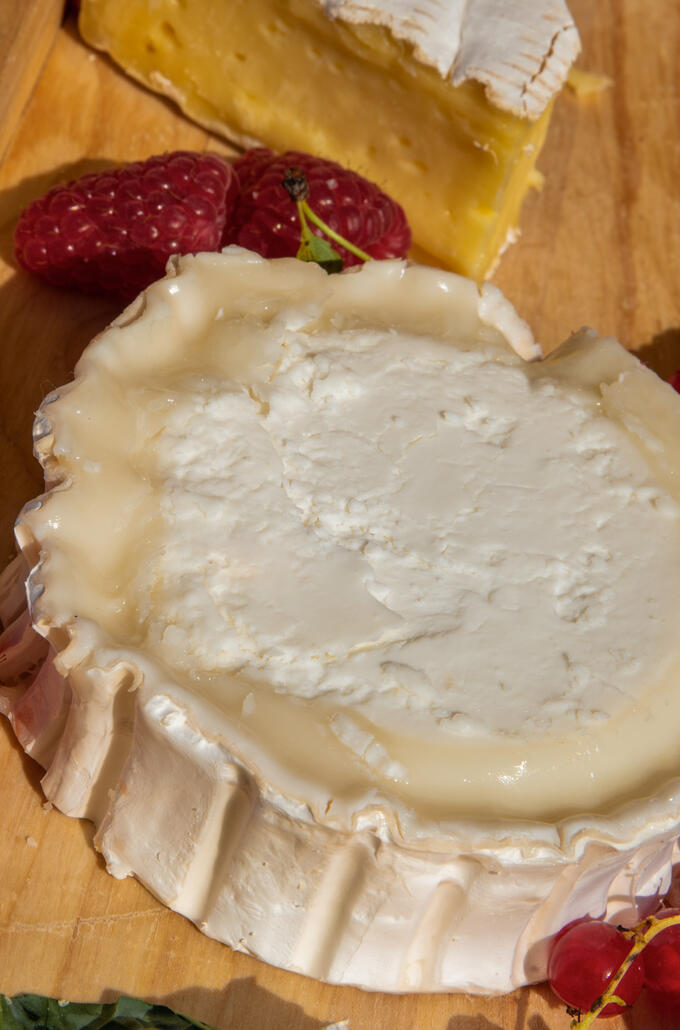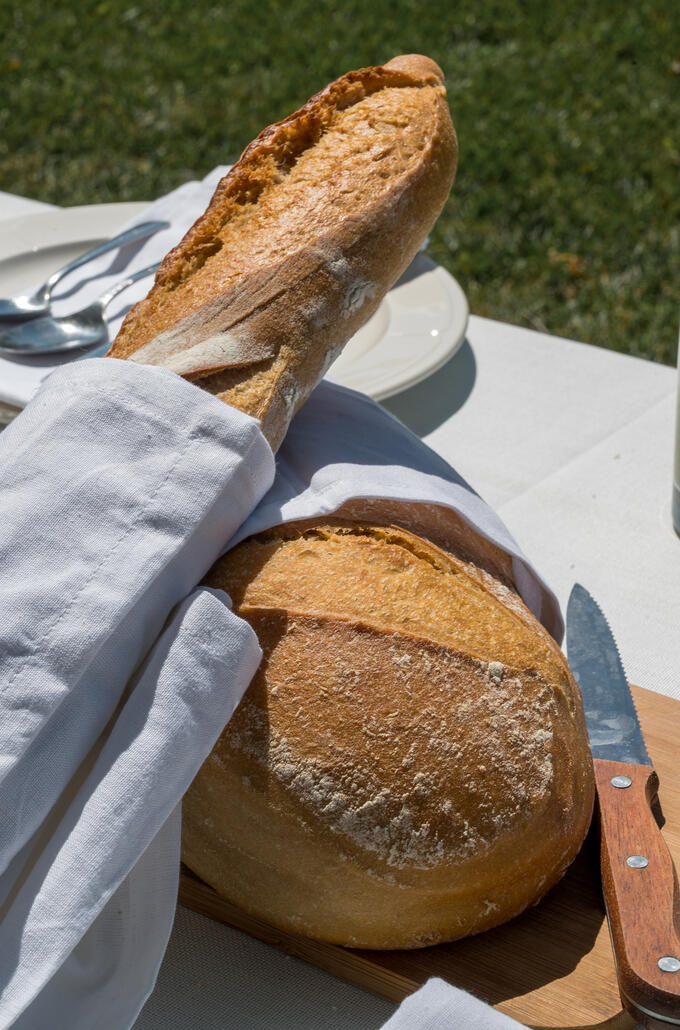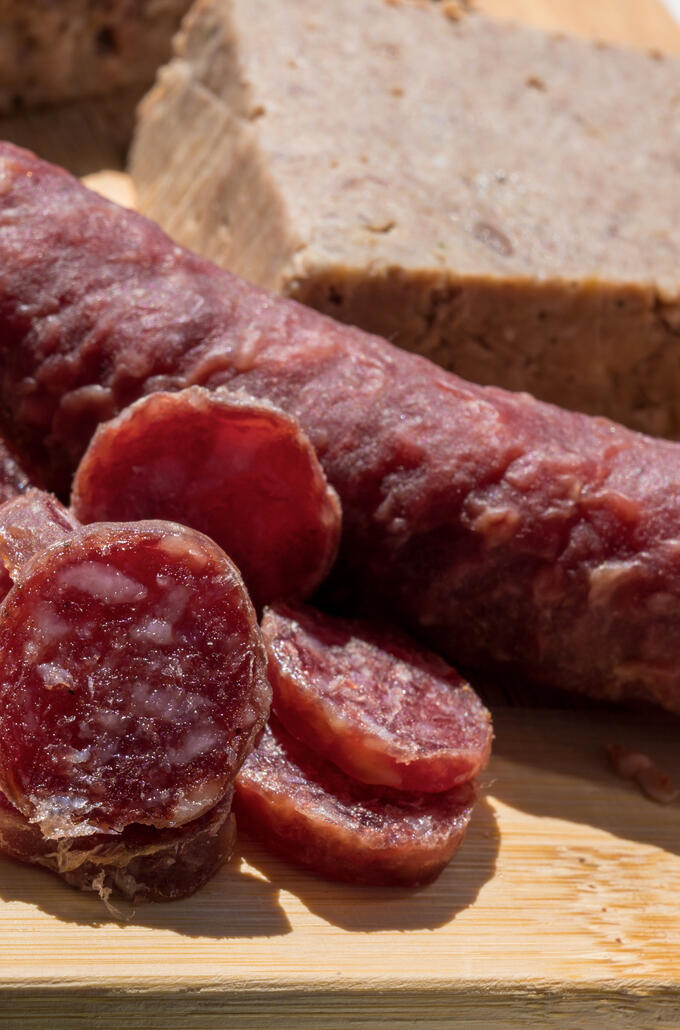 Time for a picnic: But where?
Whether you prefer a picnic table or a blanket on the grass, there are many potential spots; there's no shortage of nature, around these parts! In the fields, mountains, towns, or at the riverside, choices abound. Below is an entirely subjective and only partial list, of 6 perfect  places to picnic for free, throughout Charlevoix:
The allée des soeurs [Sisters' Lane], behind Maison-Mère (the former Petites-Franciscaine-de-Marie nuns' convent) in Baie-Saint-Paul. Beautiful green spaces and vintage outdoor furniture in the shade of big oak trees where the squirrels play. Garbage cans, recycling, coffee shop and washrooms on-site.
The rest stop with a view of the back-country's big mountains, located at Notre-Dame-des-Monts, behind the village church. Also overlooks la noyée [The Drowned Woman], a chain of mountains that forms the silhouette of a woman, and inspires legends.
The beach at Saint-Irénée: a wide beach; sand, sand, and still more sand… Enough said! Are you brave enough to try a swim?
The Parc du Havre has modern street furniture, a fountain that doubles as a water play area, a play structure, brand-new washroom facilities, all just a few metres from the St. Lawrence River.
The Jardins du Cap-à-L'aigle, also called the Jardin des lilas [lilac garden], waterfall, stream, park, washrooms, flower beds, and a lookout providing a number of smaller, more private areas to settle down to a good meal.
The wharf, and park at the waterfall in Port-au-Persil (one of the nicest villages in Quebec, with good reason!) Washrooms available at the rest stop, double swings on the wharf, and picnic tables just about everywhere… Beluga sightings extra!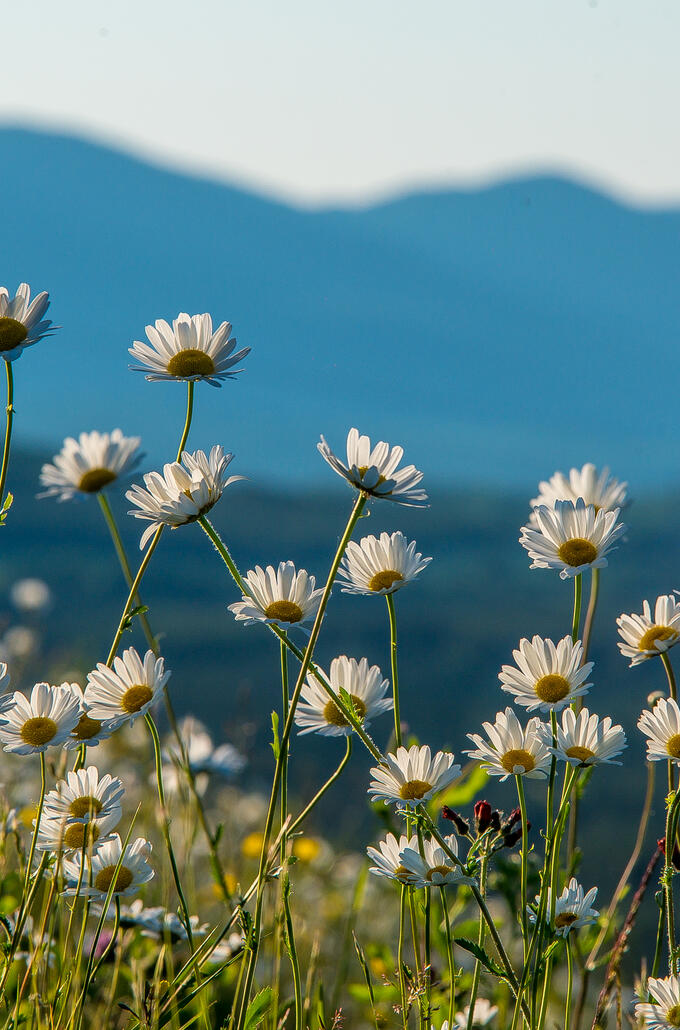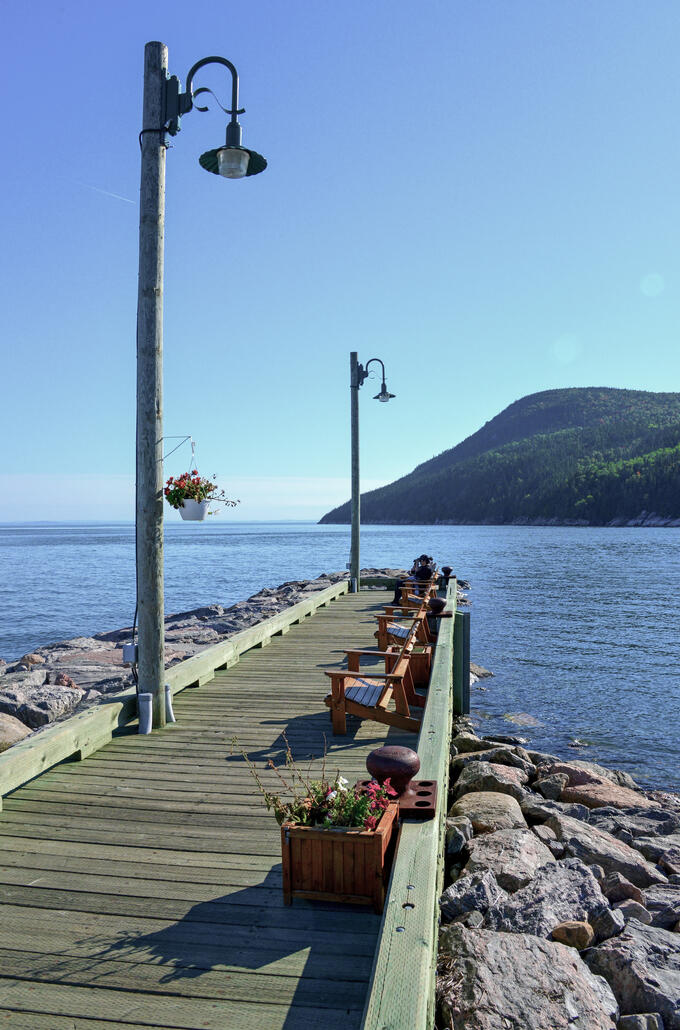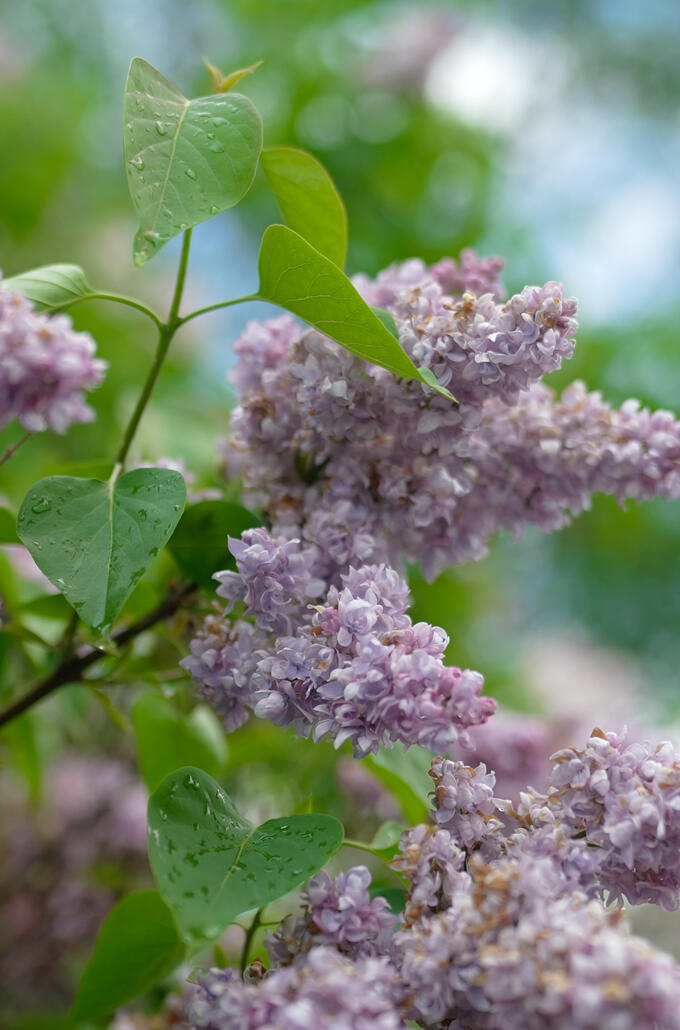 What goes in our little basket
We could go on and on because, of course, we're foodies, but also because we live in a "Disneyland" of terroir [regional products]! But we'll limit ourselves to one mention and one product per business, to provide you with a substantial selection of local producers to choose from!
You'll find many of these products on grocery store and bakery shelves, as well as on the shelves of other specialty food shops in the area, as well as on the Maturin Charlevoix website or, better yet, at our public markets (schedule). But visiting a farm is so much fun that we encourage you to buy directly to the producers as much as possible, travelling our country roads and stopping to pick up each little treasure that you'll eat for your gourmet picnic a little later on!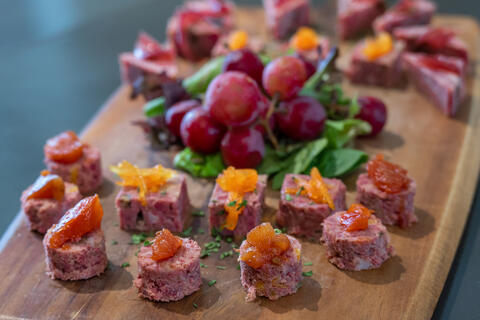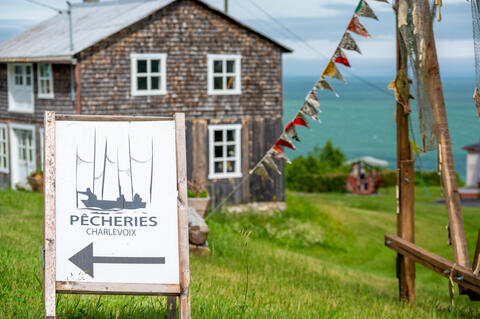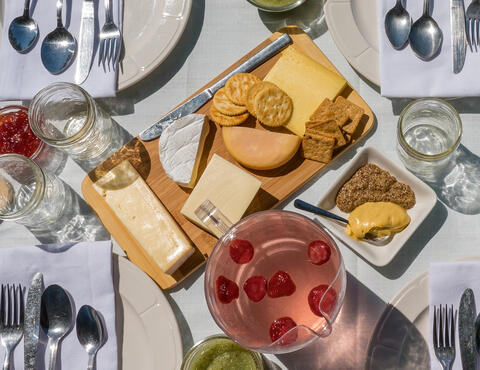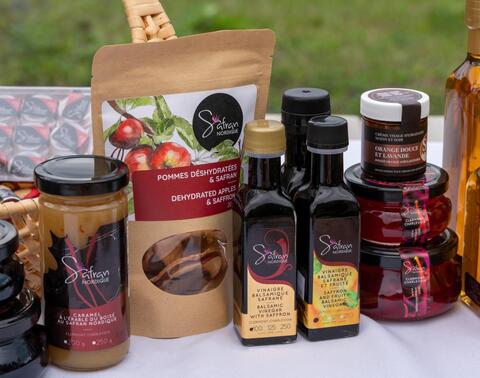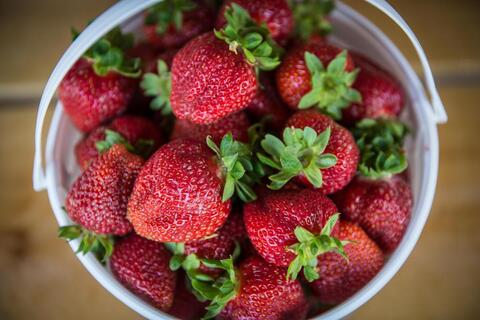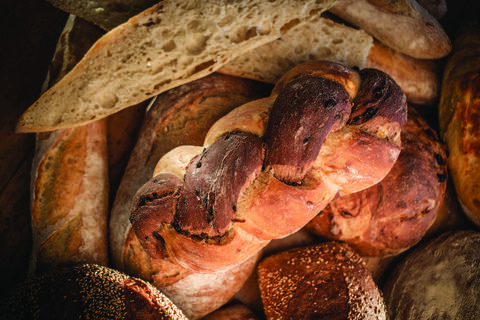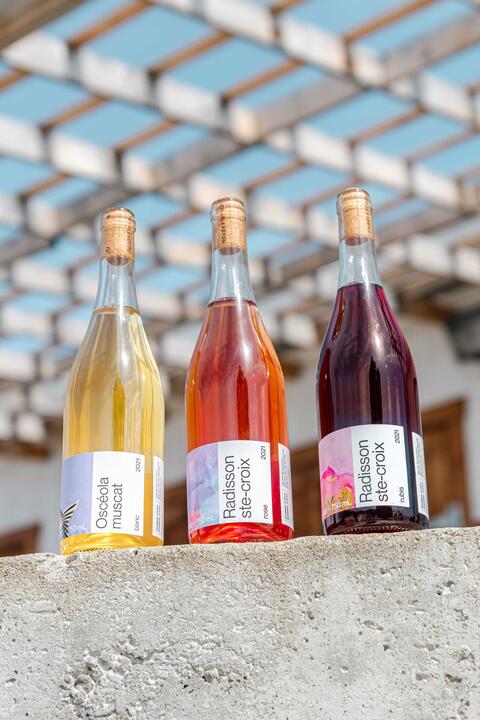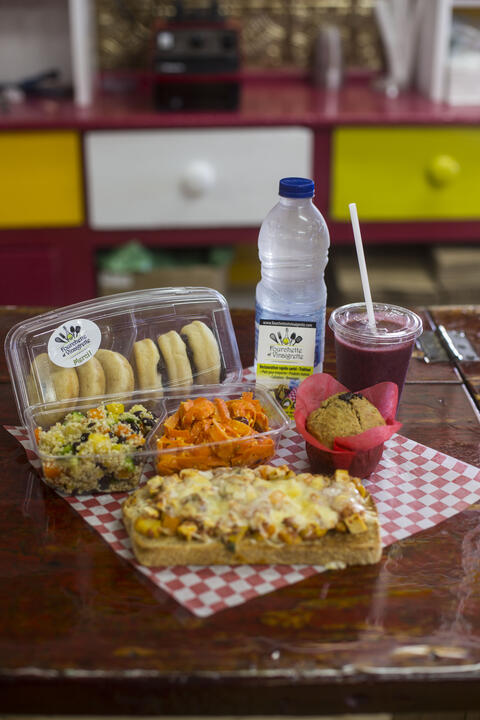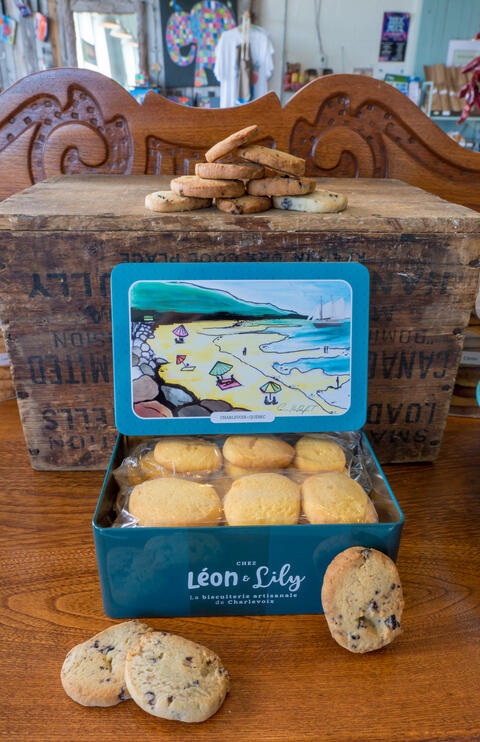 Treat yourself, but watch out for Yogi Bear!
Soyons complètement tarte!
Text
Camille Dufour Truchon, Mark Lindenberg (translation)
Photos
Patrice Gagnon, Sylvain Foster, Emmy Lapointe (EM photographie culinaire)