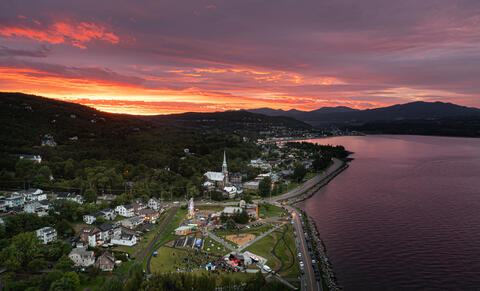 Arts & Entertainment
Getaways
La Malbaie, you're a rare beauty!
You're beautiful at low tide, and at high tide. You're beautiful when the fog lingers, here and there. You're beautiful in the full sunshine. You're beautiful in the daytime, you're beautiful at night. Your newly-created spaces are beautiful and full of life, planned for people who are passing through, and for those who want to stay awhile. You're beautiful, with all your energy, your amenities, your parks, your wharves. Frankly, we're infatuated with you, we've got a crush on the Parc du Havre… We could see ourselves  spending a lot of time together!
You're our beauty of the night.
The inauguration of the Parc du Havre has put some life into riverside nights... Nightlife, at La Malbaie? Now, we can say "Of course!" On nice evenings, everybody converges on the chemin du Havre. On foot or by shuttle, locals and tourists alike are irresistibly drawn to the park's atmosphere, and its events. We navigate using the smells emerging from the Belles & Bum food truck, and those emanating from the pizza oven at La Malbaie's Auberge de jeunesse [youth hostel]… On party nights, inflatable play structures make the little ones happy; they can't get enough of climbing the permanent play structures in the Parc du Havre. Jets of water are lit by multi-coloured lights behind the stage where artists who have come to fire up the crowds perform. Crowds that co-exist easily and happily together, a can of local beer in hand, in the vast green space. Since the start of the season, shows have followed one after the other, and the ovations, too; "La Malbaie, you're a great audience," performers tell us! The Ferris wheel decked out with funky neon lights for the inauguration of the site gave us a happy little buzz at the top of the arc, for sure… Maybe it's the endorphin rush? In any event, since that day, we're all been entirely under the spell of nights at the Parc du Havre.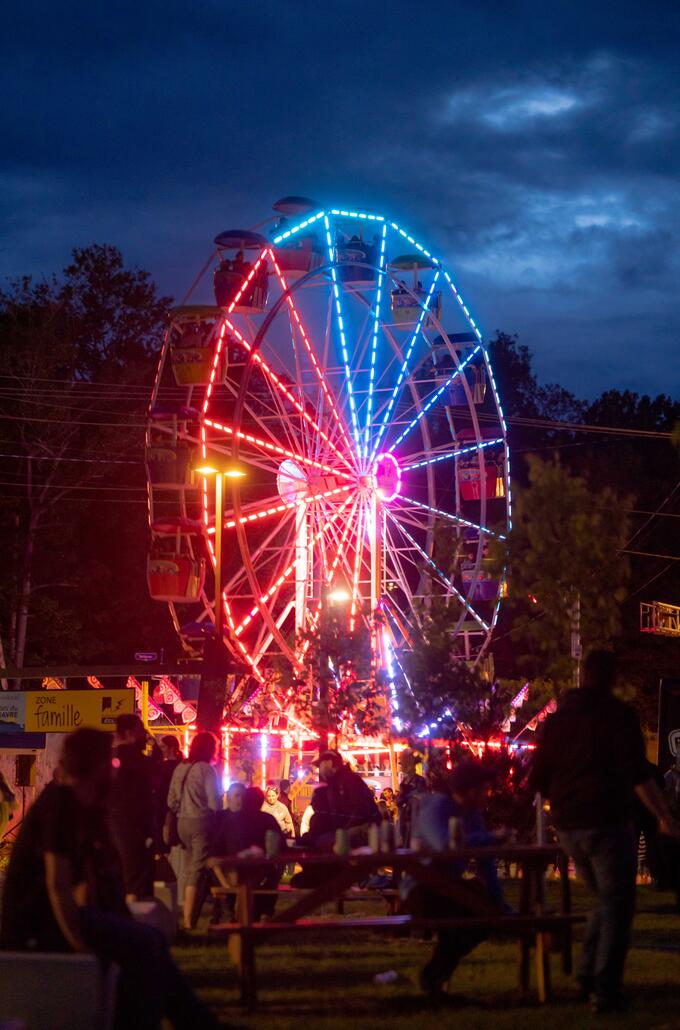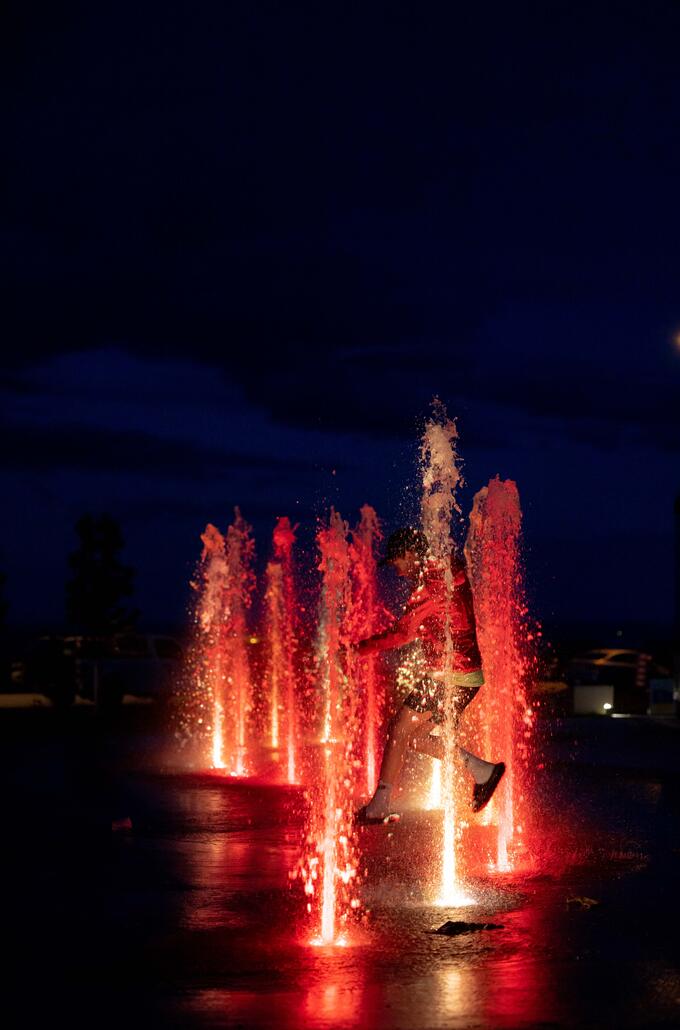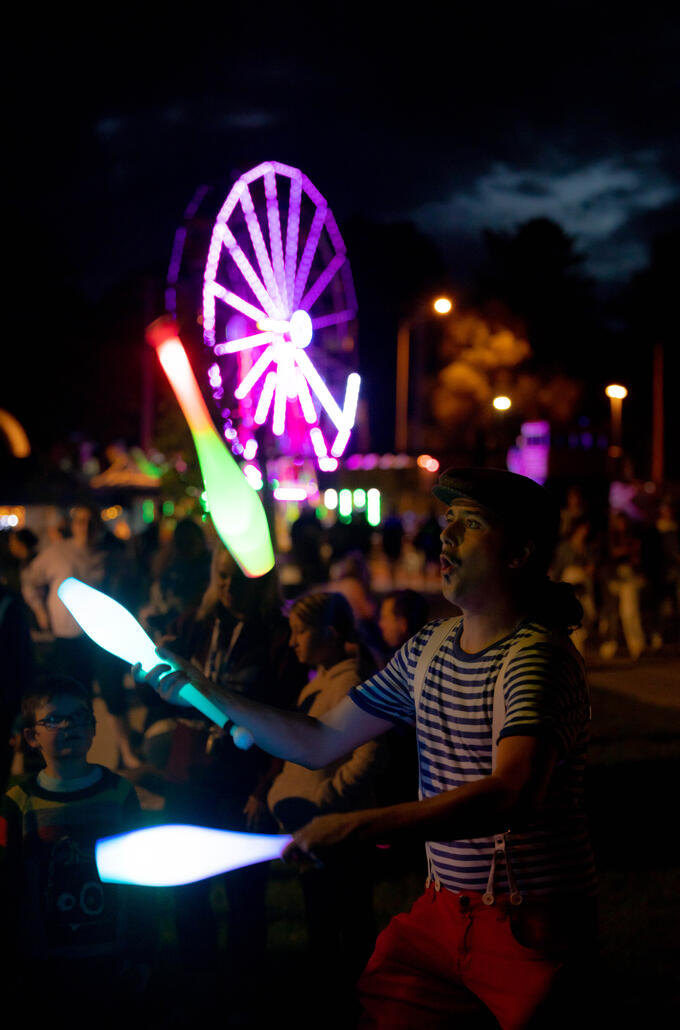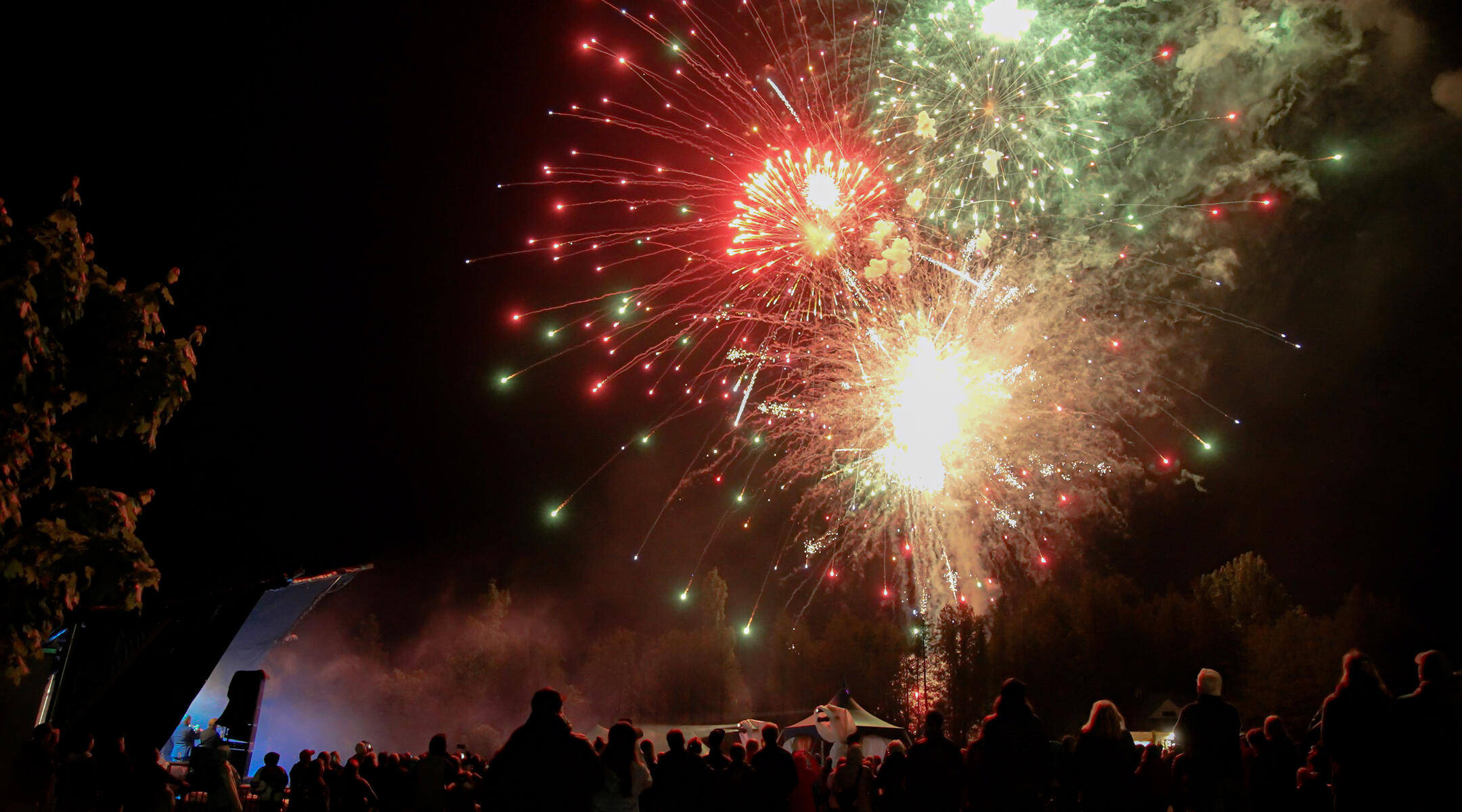 Kaïn
This group's been able to win back the La Malbaie audience with its sunny, catchy successes; the ones we still know all the lyrics to, without having to think hard: « La belle vie pour moé, en tous cas, c'est clair, c'est toé; C'est pas les îles Fidji, c'est pas l'soleil de Tahiti; Juste un dimanche dehors étendu dans l'été avec toé; J'te promets qu'c't'aussi beau que Mexico » ("Anyway, to me it's clear the good life is you; Not the Fiji Islands, or the sun in Tahiti; Just a Sunday in summer, outdoors beside you; Is as stunning as Mexico, I swear.")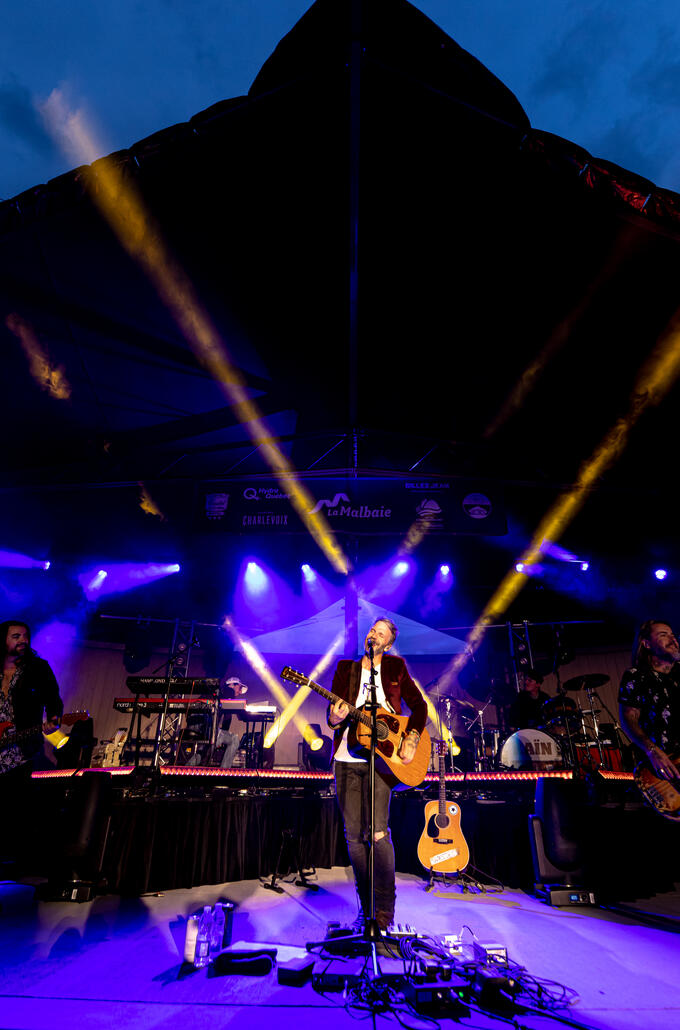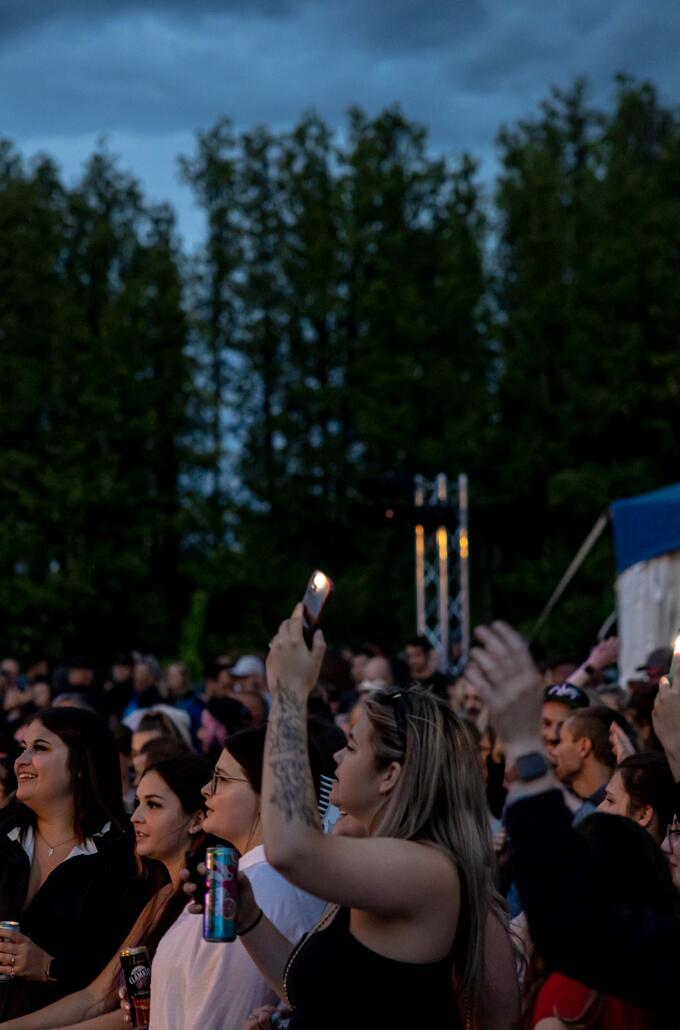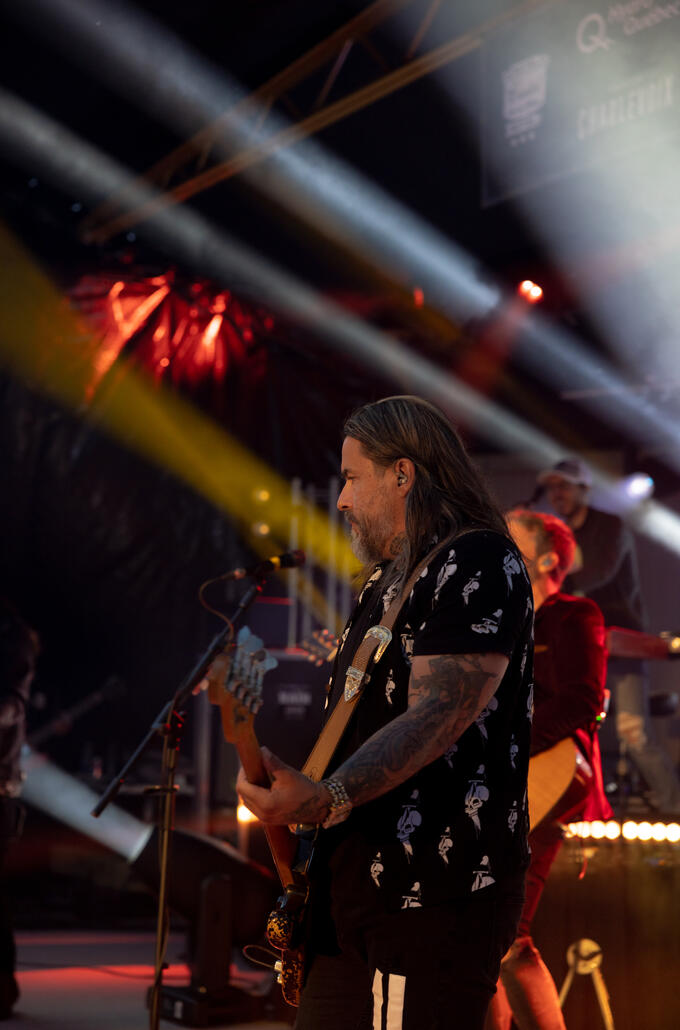 DJ Abeille
Abeille Gélinas has set late nights on fire with skillfully remixed Latin, electronic, and other lively beats. From behind her mixing board, she dances energetically with the crowd until the park closes. A real dance floor cooled by river air, under La Malbaie's stars!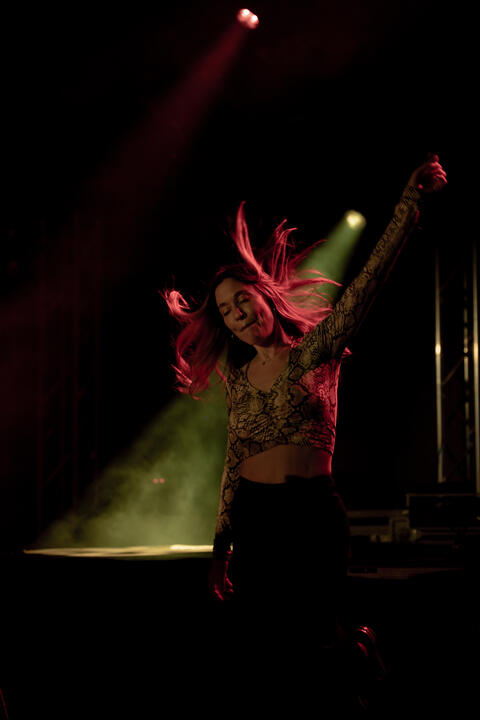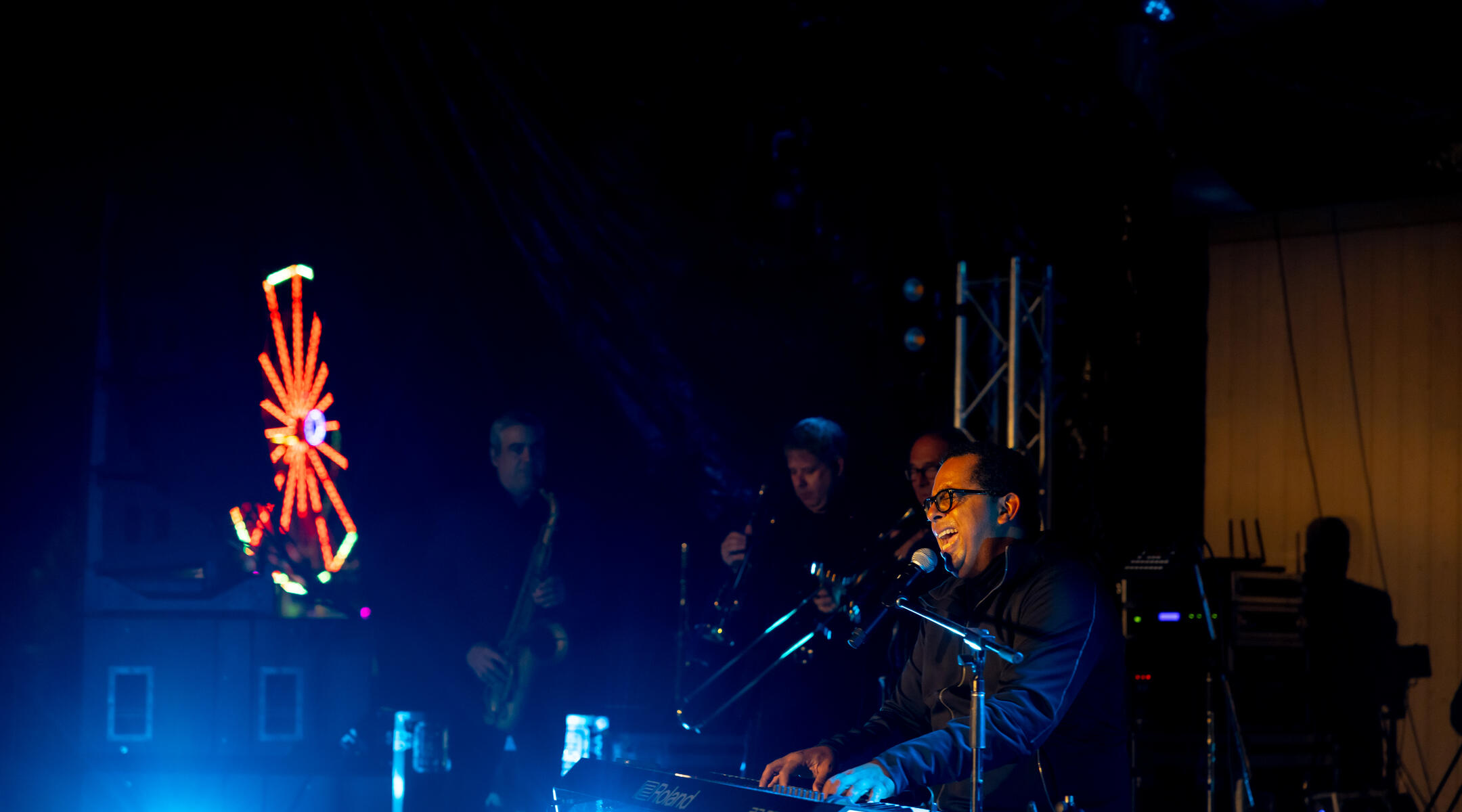 Gregory Charles, Dan Bigras, Arthur l'Aventurier, and Rock Story
These artists are also among those who've set foot on the Parc du Havre stage, whether beneath fireworks, or the Quebec or Canadian flags on St.-Jean-Baptiste or Canada Day…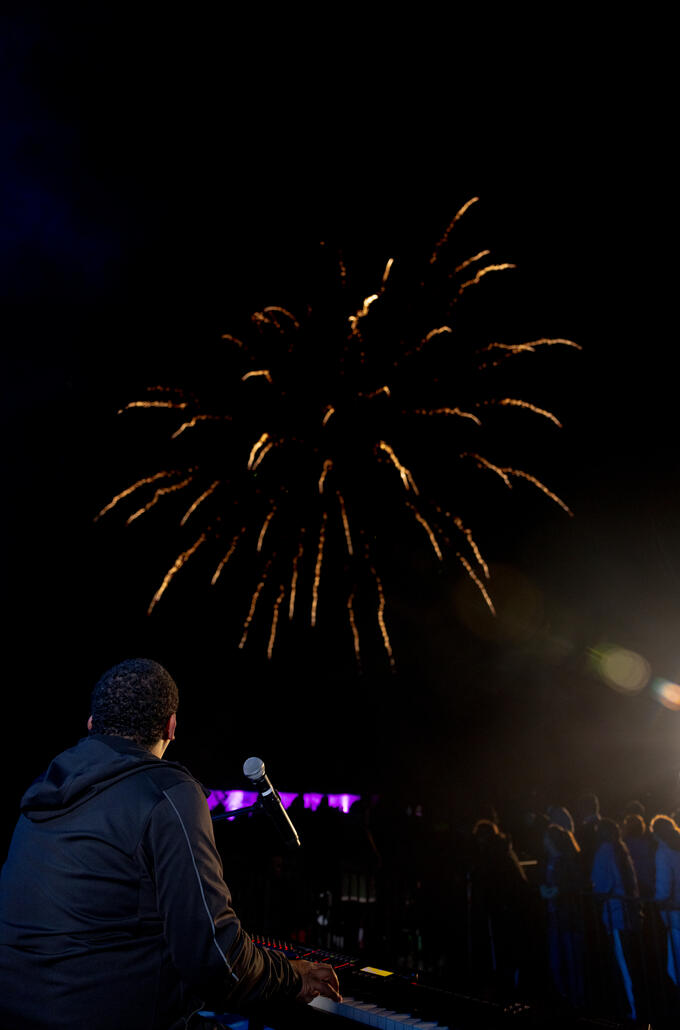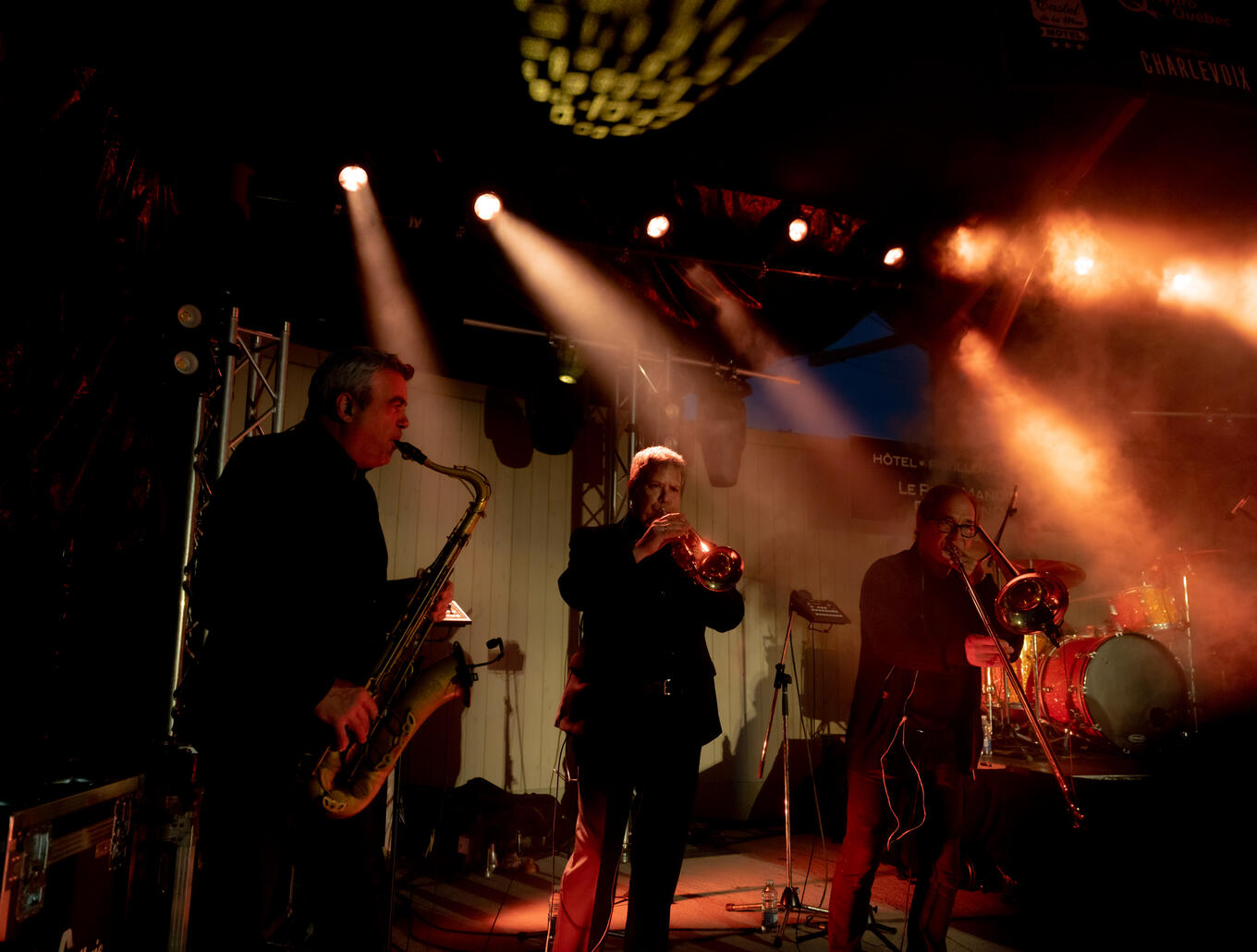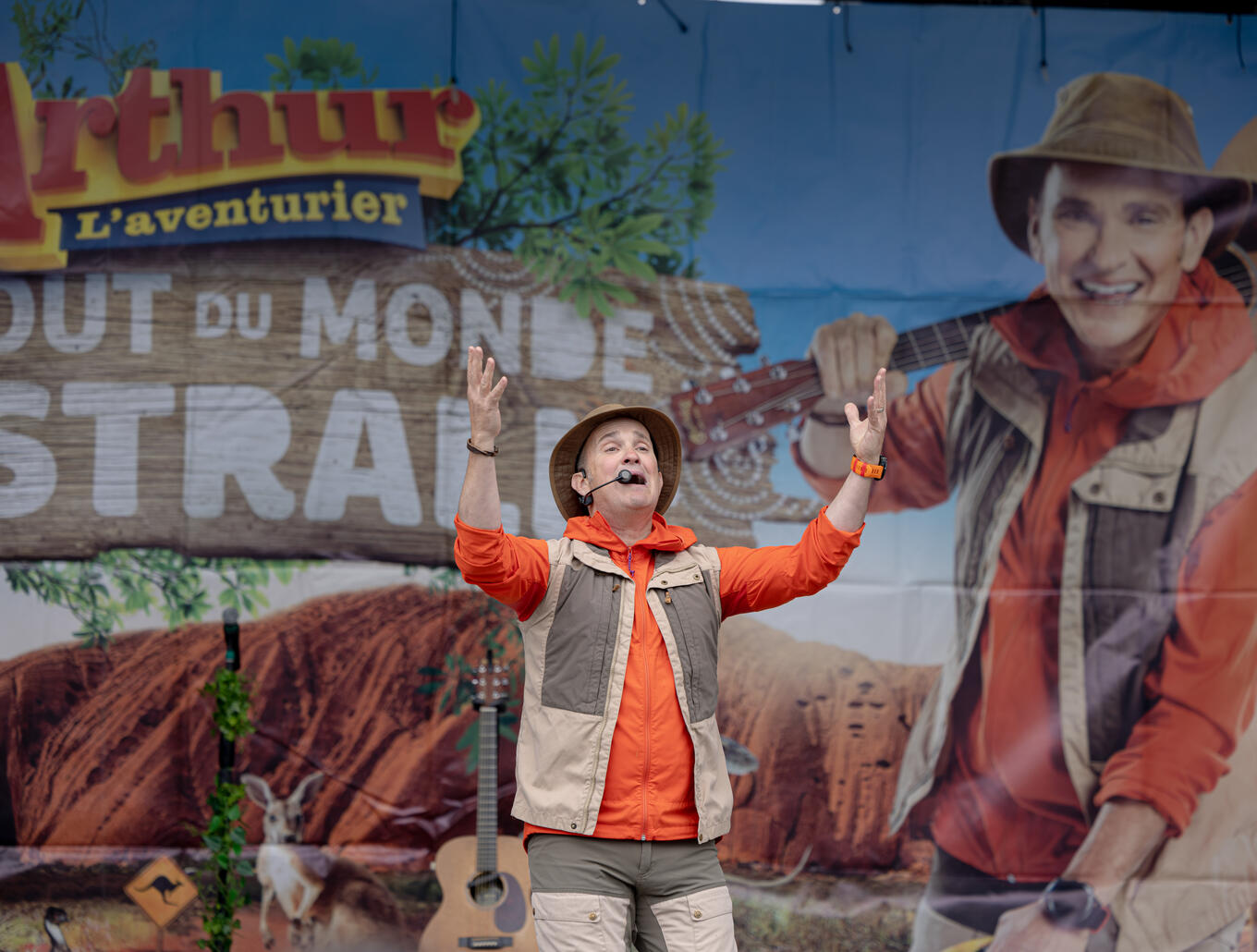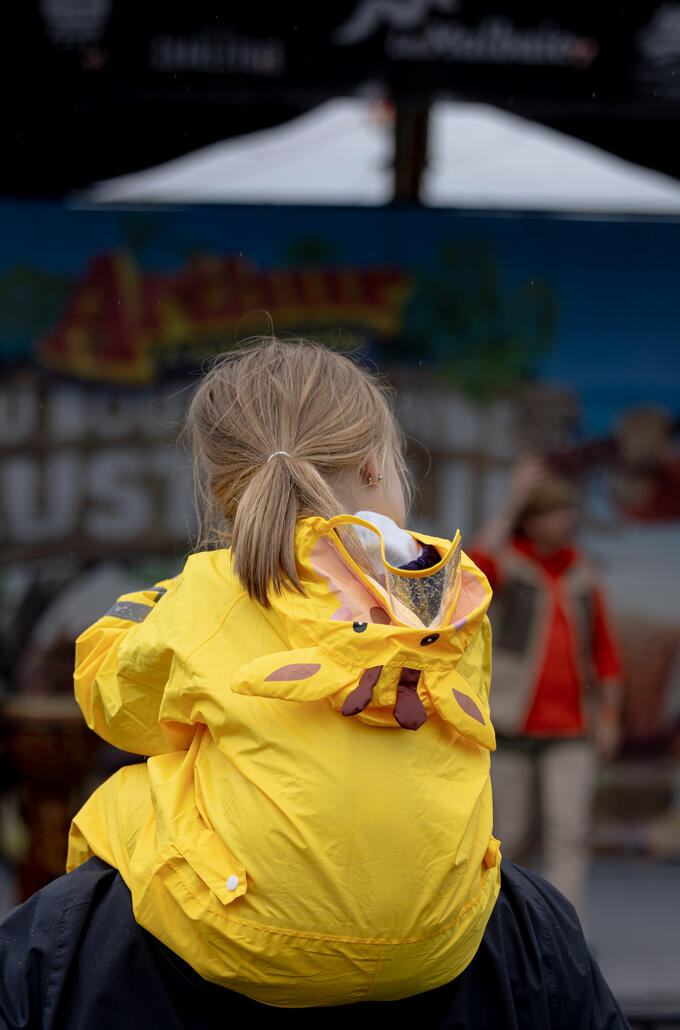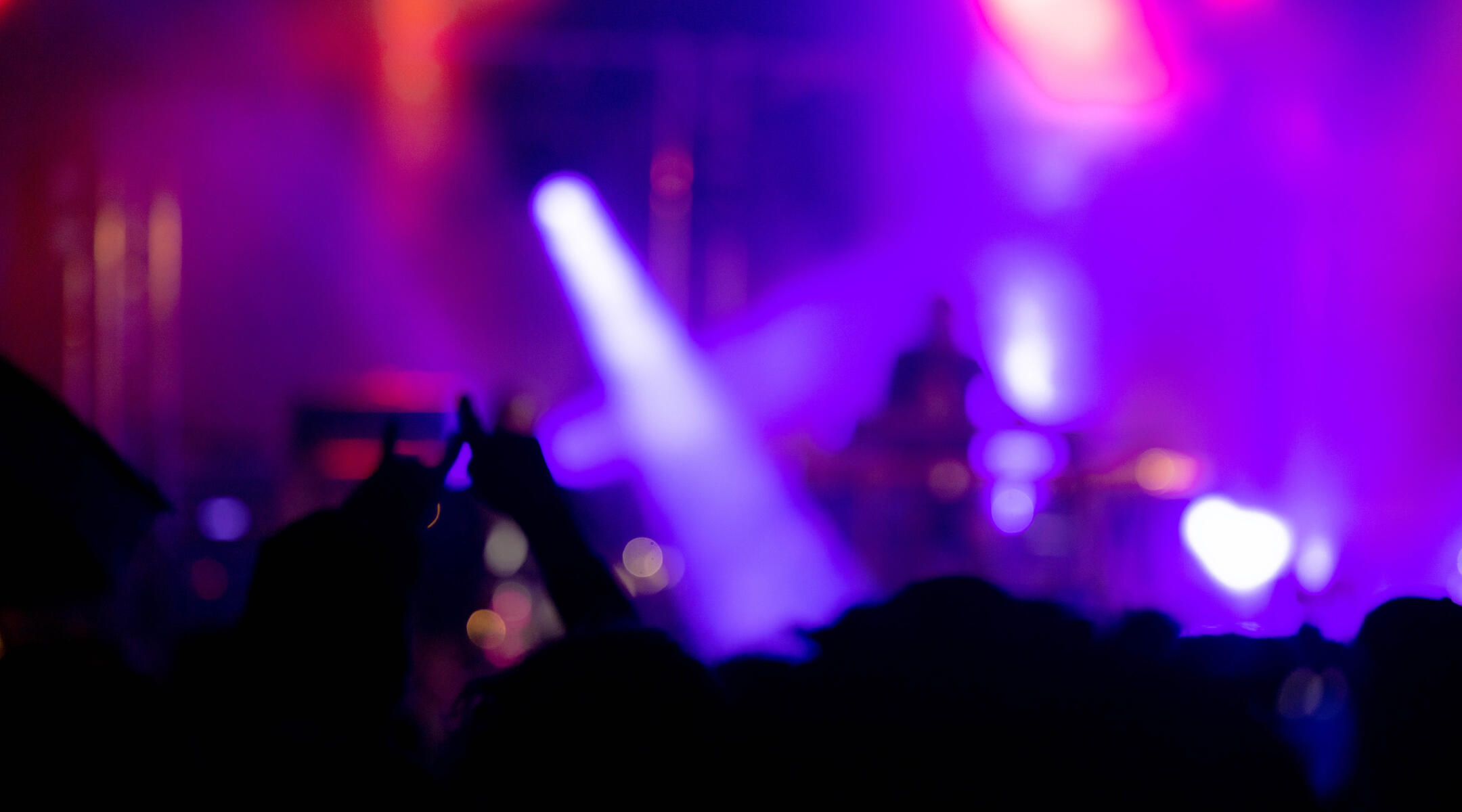 Coming this summer:
Corneille (July 15), Souldia (July 29), Atrocetomique25, PIANO MAN Expérience
Ciné dans l'parc [Movies in the Park] (coming soon: Bob Dylan: I'm Not There, Easy Rider, Presque célèbre [Almost Famous], Forrest Gump)
Country and Latin Dance
Family Tuesdays
Happy-hour Thursdays
Soirées Étoilées avec le Club Club d'astronomie de Charlevoix [Starry Nights with the Charlevoix Astronomy Club]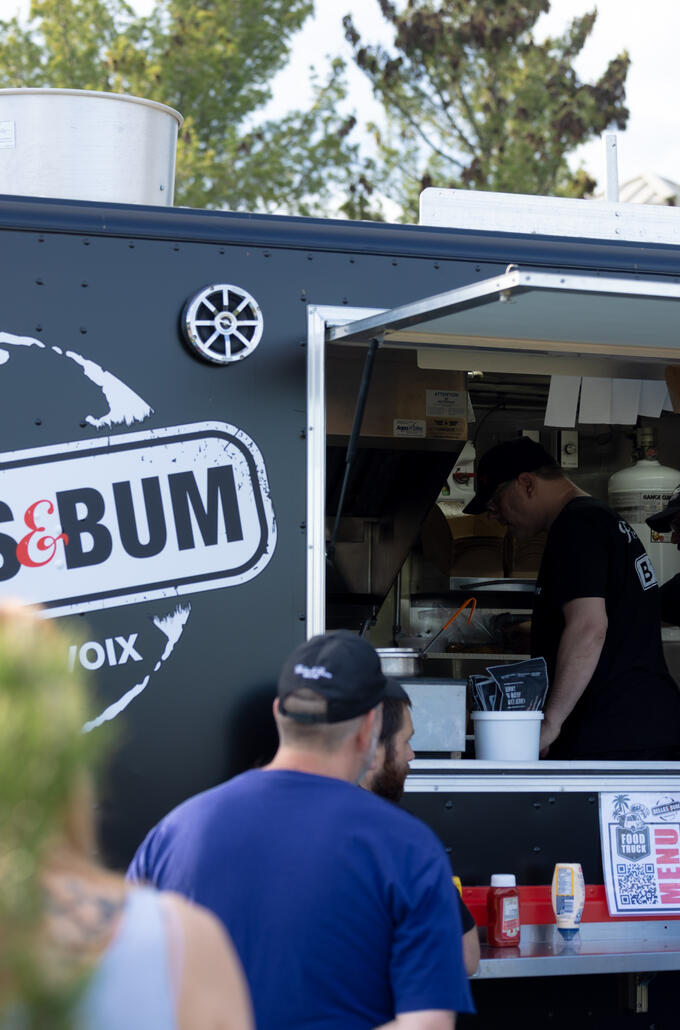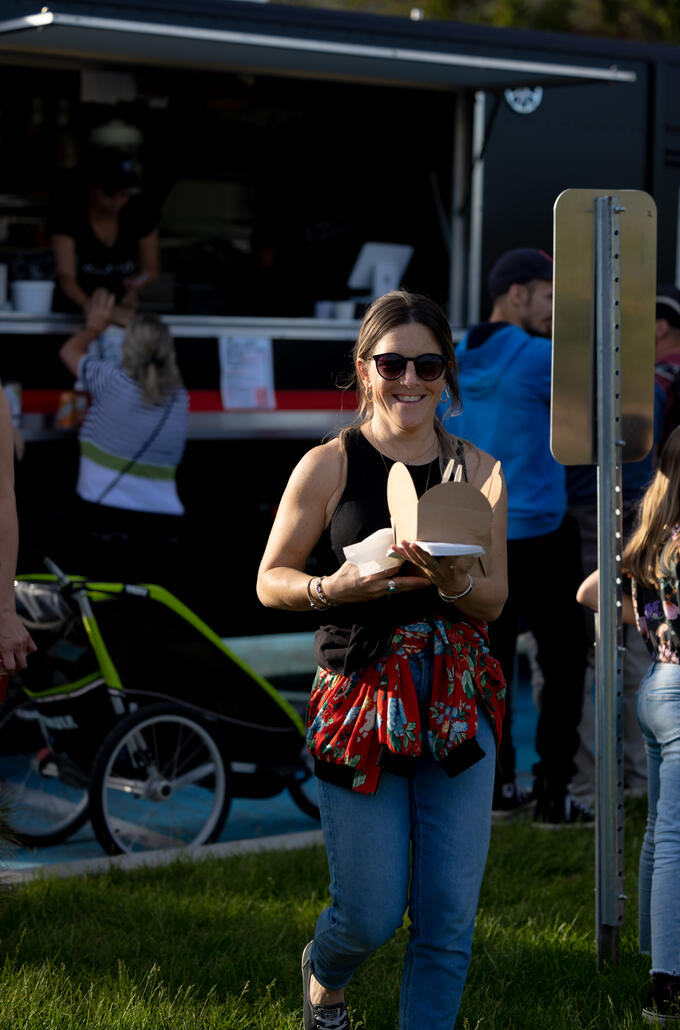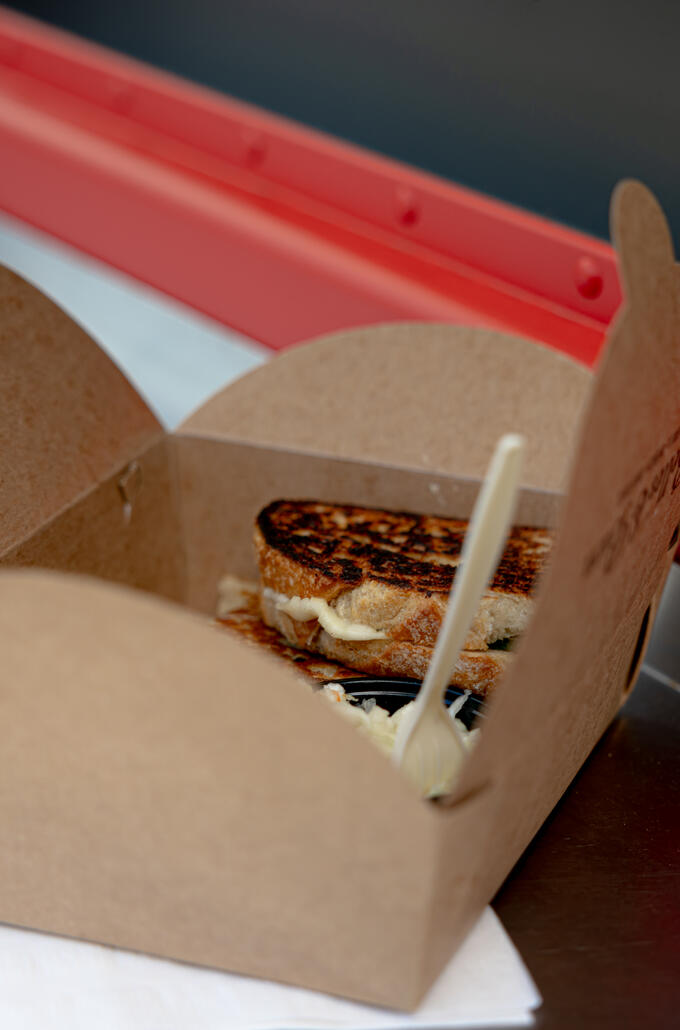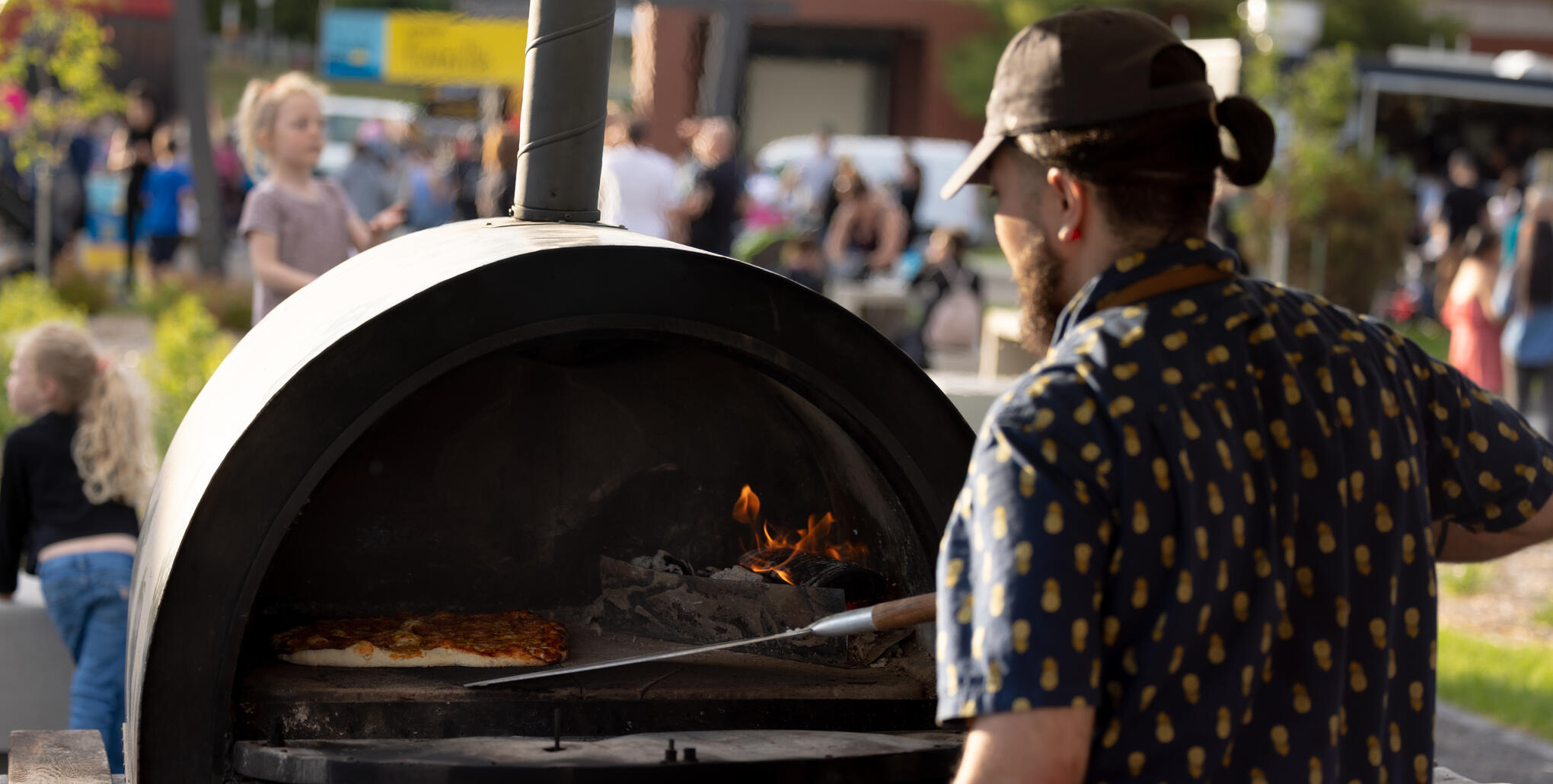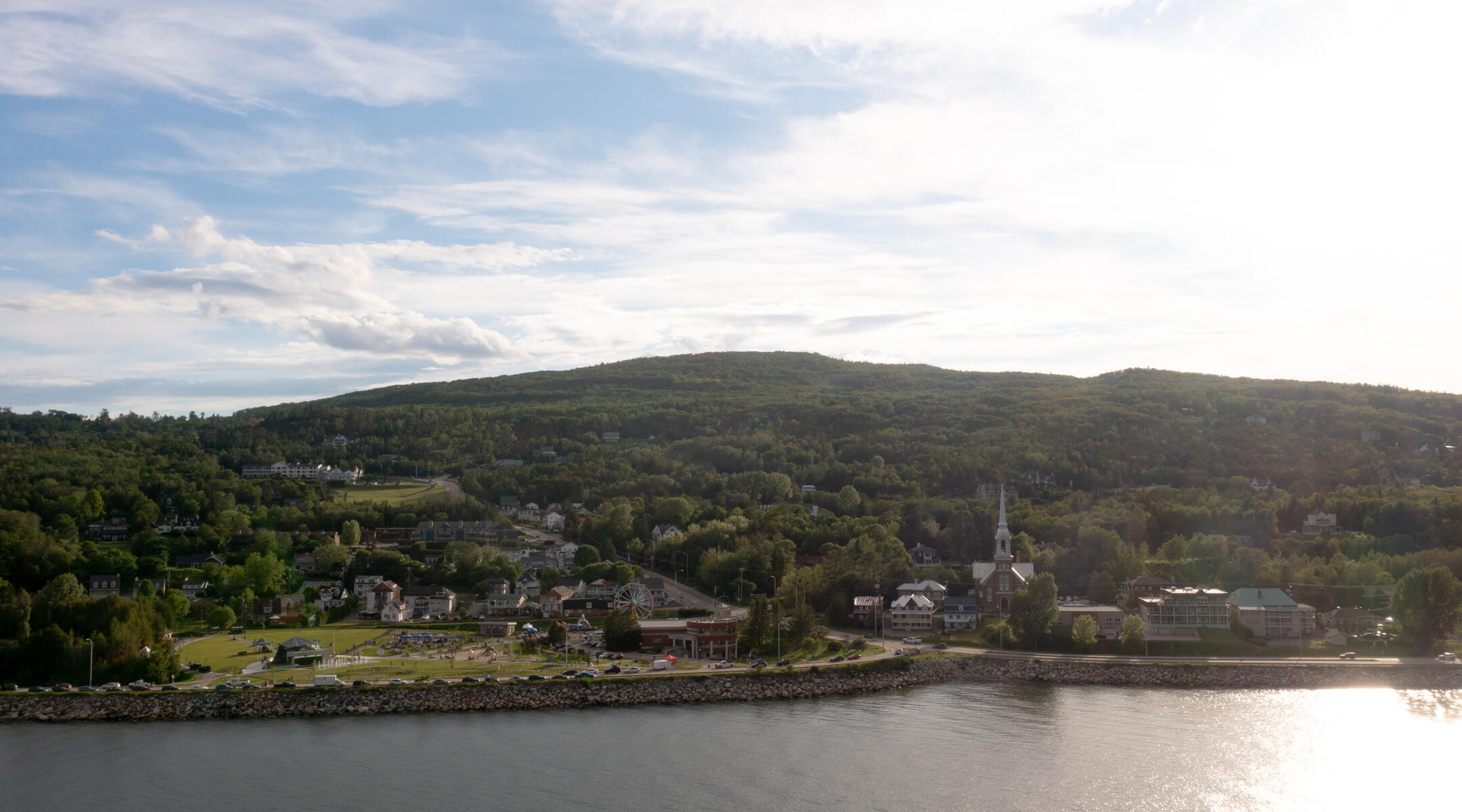 You're beautiful in the daytime
If the Parc du Havre brings a new zest for life to La Malbaie, it isn't only at night: the park energizes the neighbourhood during the day, too! The City of La Malbaie team has been inventive in energizing the space during the day: yoga and zumba breaks, classic matinée performances from Domaine Forget, outdoor story-time, actvities for kids (coming soon: Capitaine Jack Sparrow, Les Mécanos, the Cirque Humoristique duo, and Jean Deshaies, magician). As if the pétanque courts filled with quirky, friendly, and welcoming locals, refreshing water jets, and climbing walls of the kind we've never seen anywhere else, or the urban furniture and clean picnic tables with great views weren't already enough!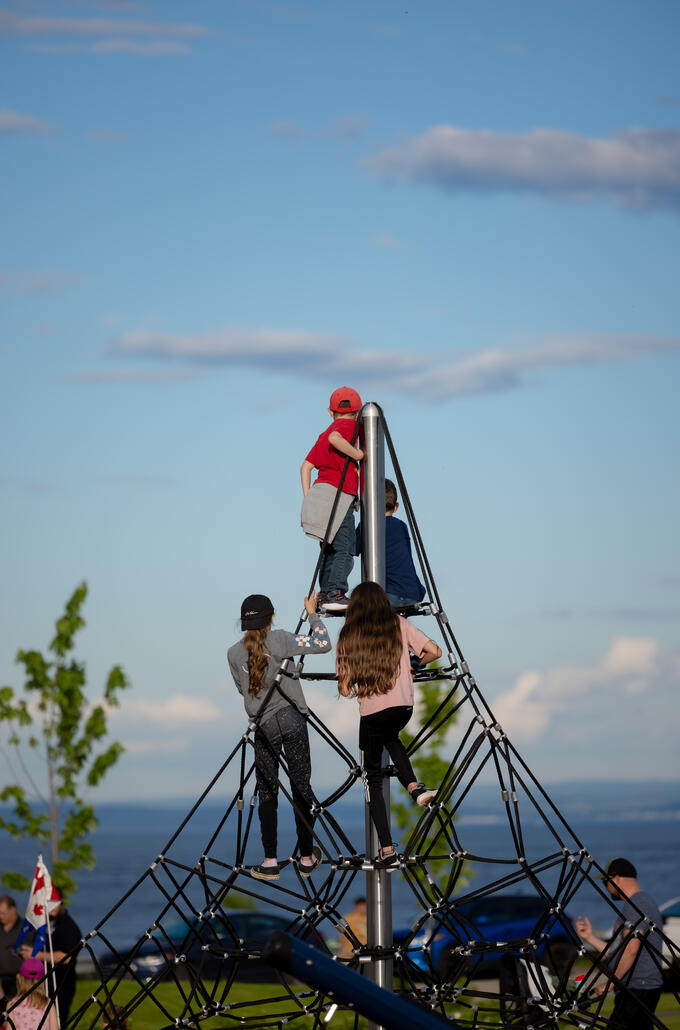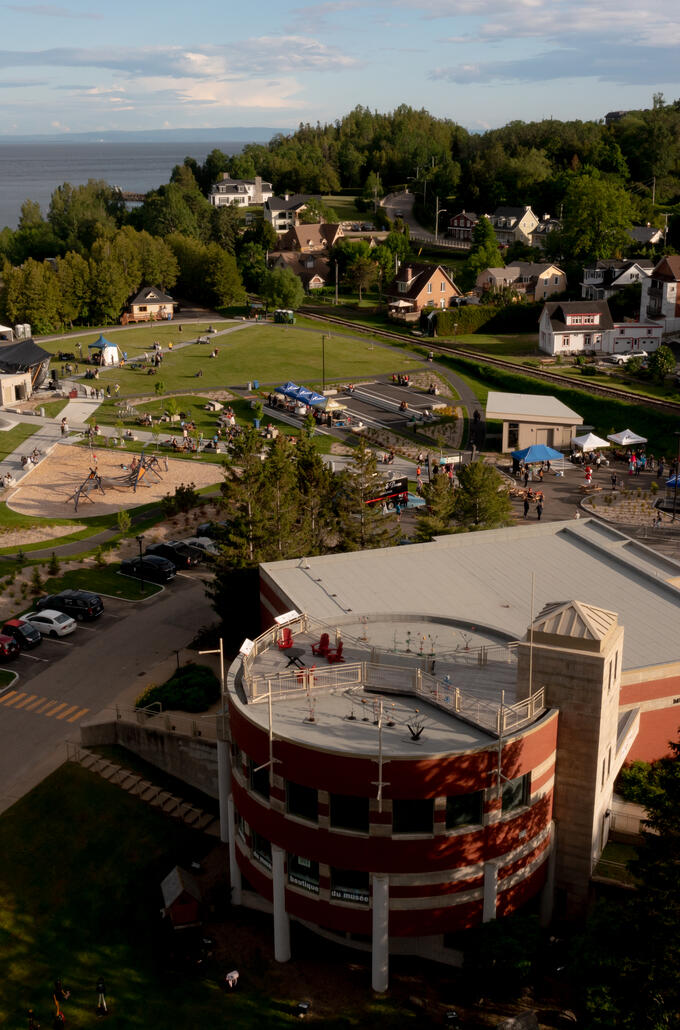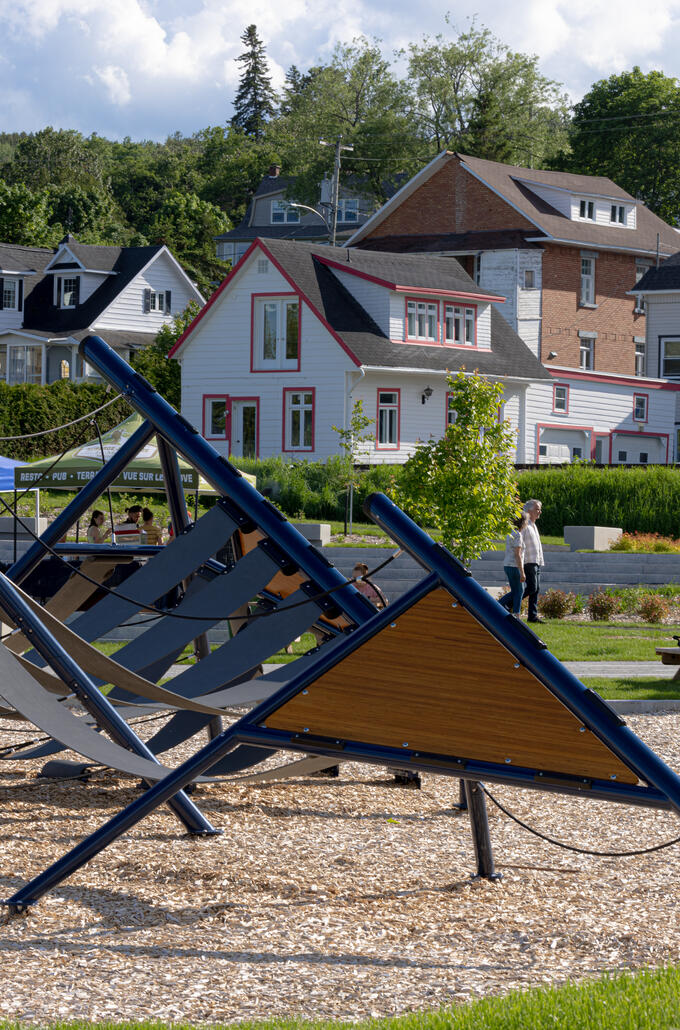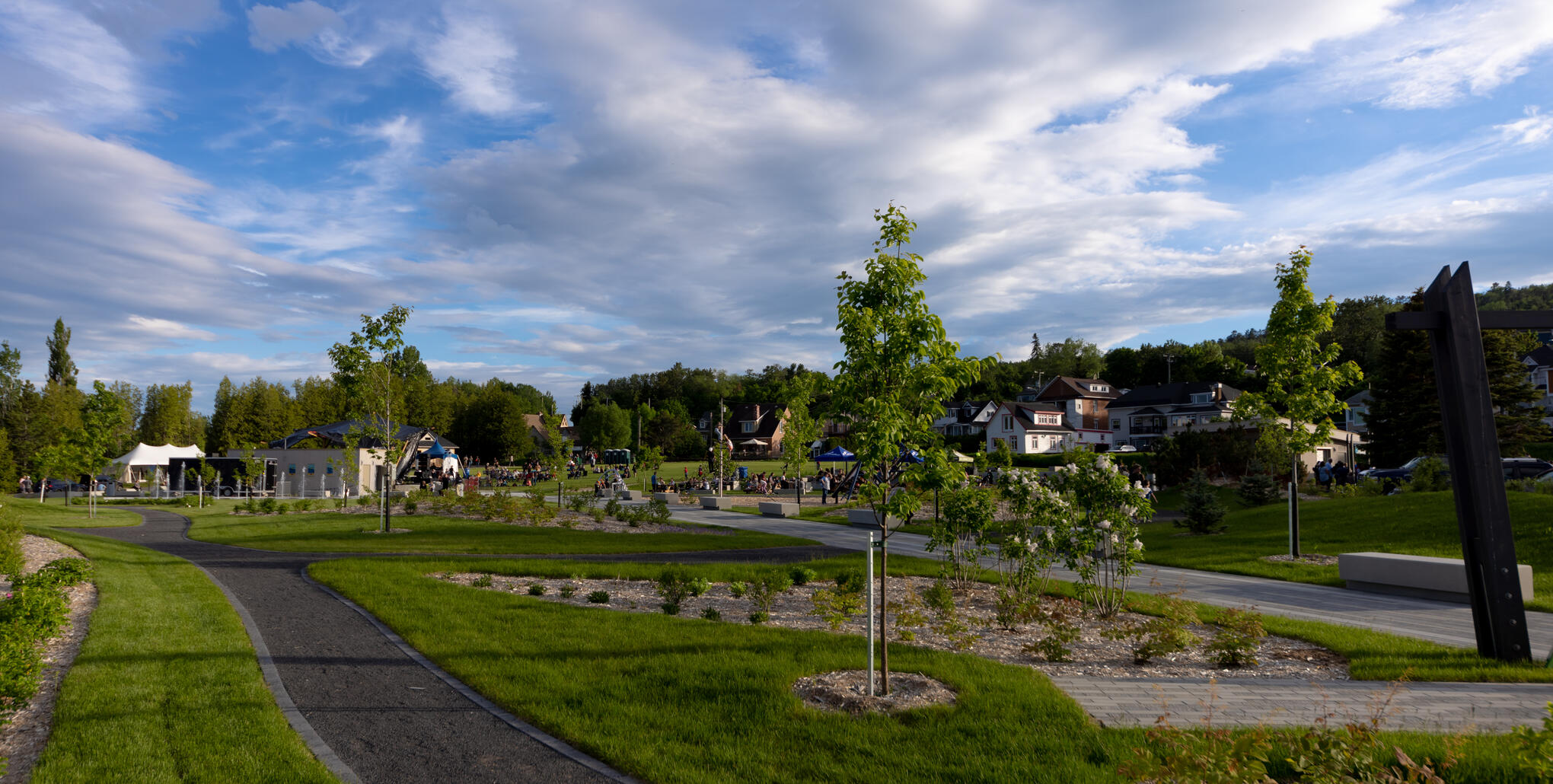 You're beautiful from one end to the other
You know the Parc du Havre has that lively je ne sais quoi that's stolen our hearts this summer, but La Malbaie has so many other things to see and do, about which we can't say enough!
The birthplace of resort living, the city of La Malbaie has a great deal of history to pass on. You absolutely must take the time to discover Le Manoir Richelieu, now a Fairmont property, which celebrated its 120th year, recently. Not far away, the casino de Charlevoix is housed in a former recreation hall and theatre space for holiday-makers. Also take time to explore the chemin de Falaises, where fancy former second homes that have retained their charm can be seen behind hedges, gates, and gardens…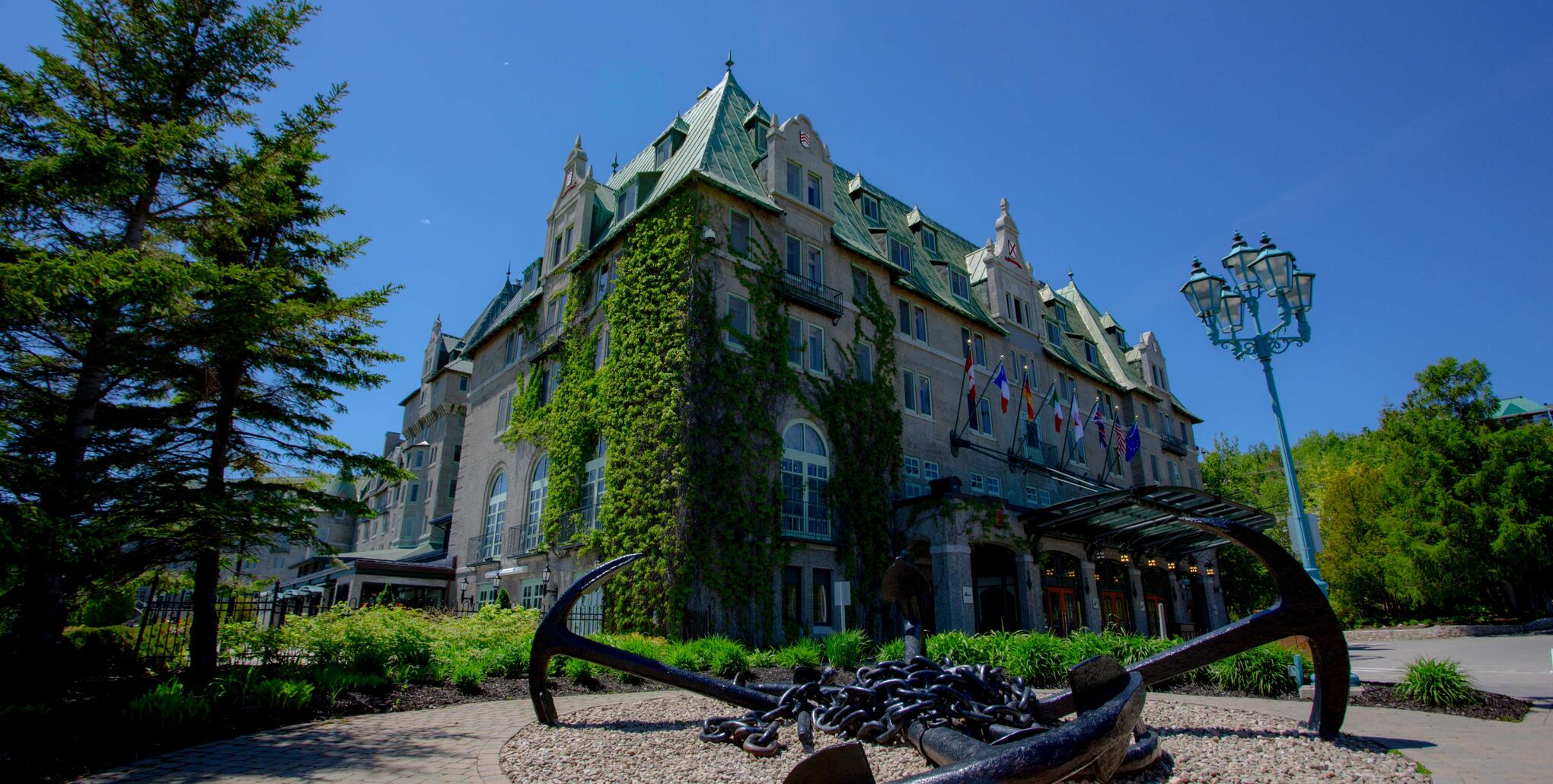 Some decades ago, the city of La Malbaie expanded, annexing several neighbouring villages and municipalities to its jurisdiction, thus creating a vast region full of varied landscapes.
The peninsula and small bay of Port-au-Saumon, a part of the Saint-Fidèle area, a village perched on a mountain facing the river, is particularly known for its fresh cheddar and cheese curds.
Cap-à-l'Aigle has a view that opens out entirely onto the St. Lawrence, and a village of beautiful heritage inns and houses. Visit its famous Jardin des Lilas [lilac garden], now a magnificent public park with waterfalls and viewpoint, where people enjoy walking and having picnics.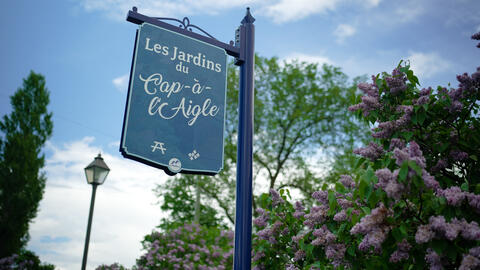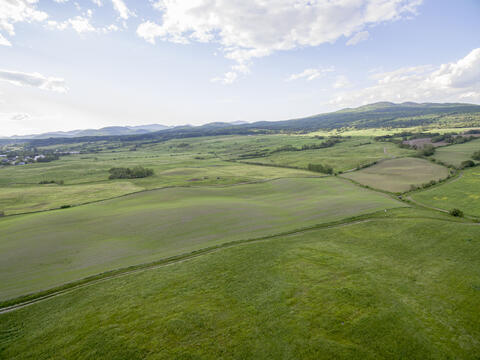 Rivière-Malbaie, an agricultural and residential area, stretches alongside the river of the same name, towards the village of Grand-Fonds, with its mountain and city-managed ski area (of which we are very proud). It also offers visitors hiking trails in the summer, as well as open access areas for motor homes.
In Saint-Agnès, a village in upper Charlevoix, you can see a very well-preserved church made of old wood, and stop in at the Maison du Bootlegger [Bootlegger's House] steakhouse, now a very popular party spot…
And, finally, Pointe-au-Pic, which we encourage you to really explore on foot, using it as the starting point of a walking tour through La Malbaie; you'll find our proposed route immediately below:
You're beautiful, on foot
La Malbaie stretches along the St. Lawrence River, and the bay it lends its name to "malle baye" or "bad bay" because of a slight lack of judgment on the part of Samuel de Champlain and his crew, with respect to the level of our spectacular low tides. So we have a nice, walkable stretch along the water which, for the most part, has been transformed into bicycle paths and is heavily frequented by walkers.
Starting point: the Pointe-au-Pic wharf (itself newly remodelled), our very Instagrammable jetty, the classic, coral-pink Chez Chantal snack bar, and other small businesses along the rue du Quai. This area was once an Indigenous peoples' settlement, and where our grandfathers fished for smelt at night with lanterns, at the end of the wharf. This wharf was also behind the golden-age resort tradition at La Malbaie, where wealthy Canadian and American families stepped off the bateaux blancs [white boats] to spend their summers at the Manoir Richelieu or at their private summer estates. In this richly historical area you can follow the river, on the bike-path side with its water access, or on the rail- and cliffside, in the shade, in an expanse of the Parc du Havre.
Then, you have a choice: stay on the Boulevard de Comportée at the water's edge, or turn off onto the rue Richelieu to feel the pulse of activity on the patios. As you step away from the rue Richelieu, you'll have an opportunity to stop and admire "Libertatis," the sculptural work of a Charlevoix artist's collective consisting of Bénédite Séguin, jeweller; Marc Douesnard, blacksmith; and Jimmy Perron, painter. The work was realized during the first summer of the global pandemic as a message of hope. Back on the Boulevard, we strongly suggest you take the time to explore the hidden beach behind the Murray Bay Church chapel, walking on the rocks at high tide, or through the clay soil at low tide… But be sure you don't make Champlain's mistake and let the bay surprise you: because it's very flat, it can fill up quickly when the tide rises! It's a warning that local children hear many times from their mothers on their way out the door with their pail and stick with a nail on the end to fish for flounder, a flatfish that hides on the bay's sandy bottom.
The walk continues on the Boulevard, on the riverside's leafy and green bike-path featuring rest areas, benches, a staircase leading down to the river (perfect for admiring the view), and why not stop for a soft-serve ice cream at La Goélette, the ice-cream parlour and snack bar along your route! The trail leads to another park, at the Quai Casgrain. A former schooner wharf, transformed into a space for picnics, sports, and children's play, with its playground equipment and wooden boat. A park fixture for almost three decades now, the wooden structure flaunted its natural colours for many years, before getting all funky and fluorescent thanks to the brushwork of Mélissa Deschênes, a well-loved, local contemporary artist who, unfortunately, took her leave of us following cancer, several years ago. Since then, the ship has been meticulously repainted and maintained, in order to keep the multicoloured memory of a friend to many locals alive!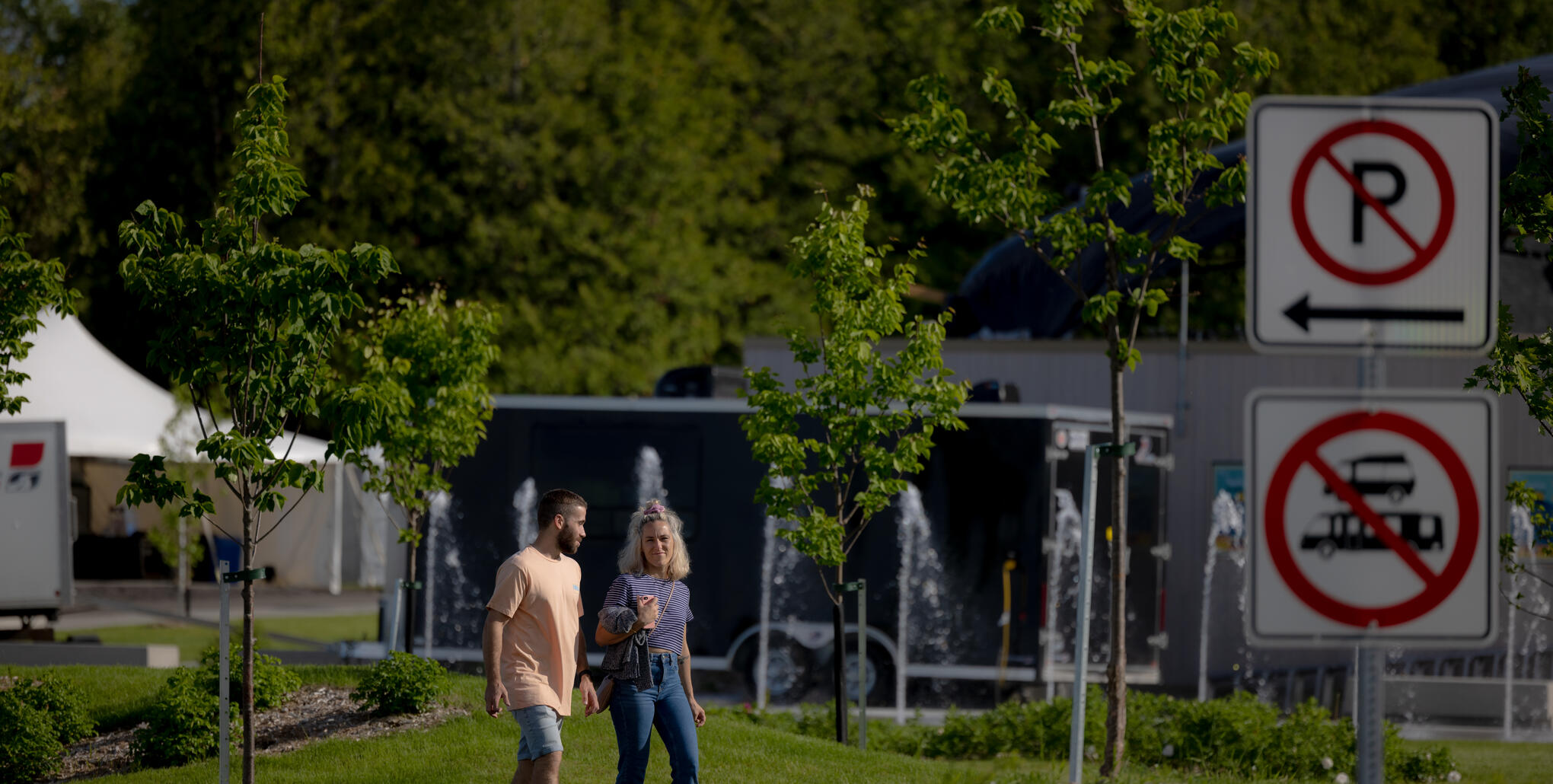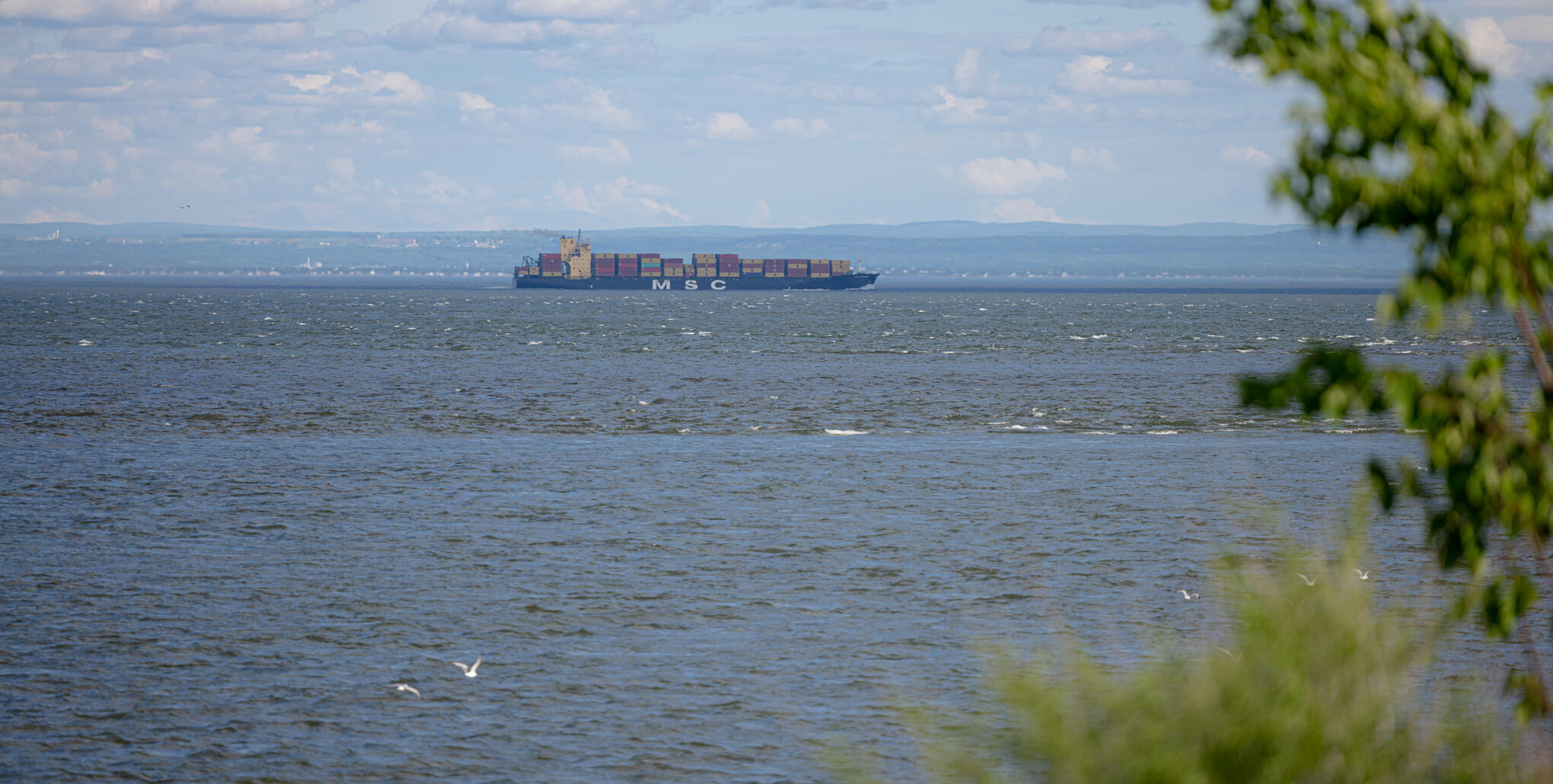 You can now turn around and go back the way you came. After all, the walk's already been a long one! But you should know that, from the Parc du Quai Casgrain, a pedestrian crossing puts you right in front of the library, a contemporary, many-windowed and bright, full-of-life building that people here love a lot, and which also houses City Hall; here, you can dive into books, work, spend time with family, discover different exhibits. Right across from the library, the Boulangerie Pains d'Exclamation bakery is a veritable meeting place: bustling with activity, and overflowing with good things! The artisanal breads, rich baked goods, light pastries, and healthy meals, not to mention the always-perfect coffee, make this a must-visit destination. Now you're on the rue Saint-Étienne, locally known as the Centre-Ville [downtown]: Explore the shops that call it home, and the big Saturday morning public market!
360 degré aérien La Malbaie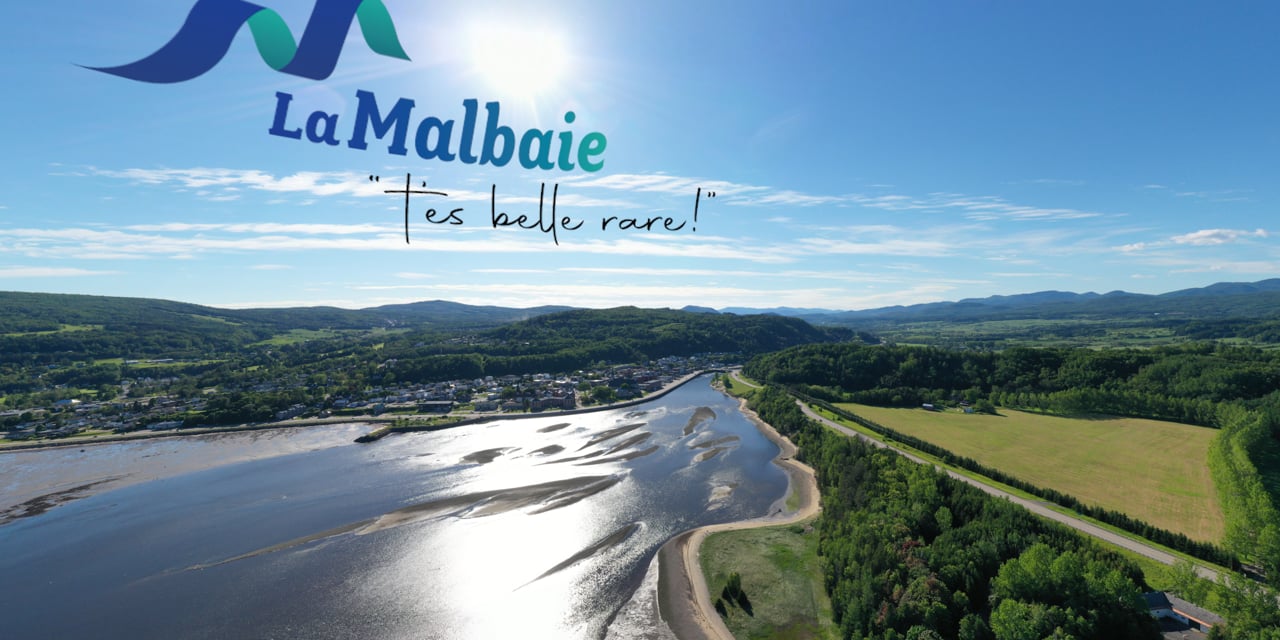 Text
Camille Dufour Truchon, Mark Lindenberg (Translation)