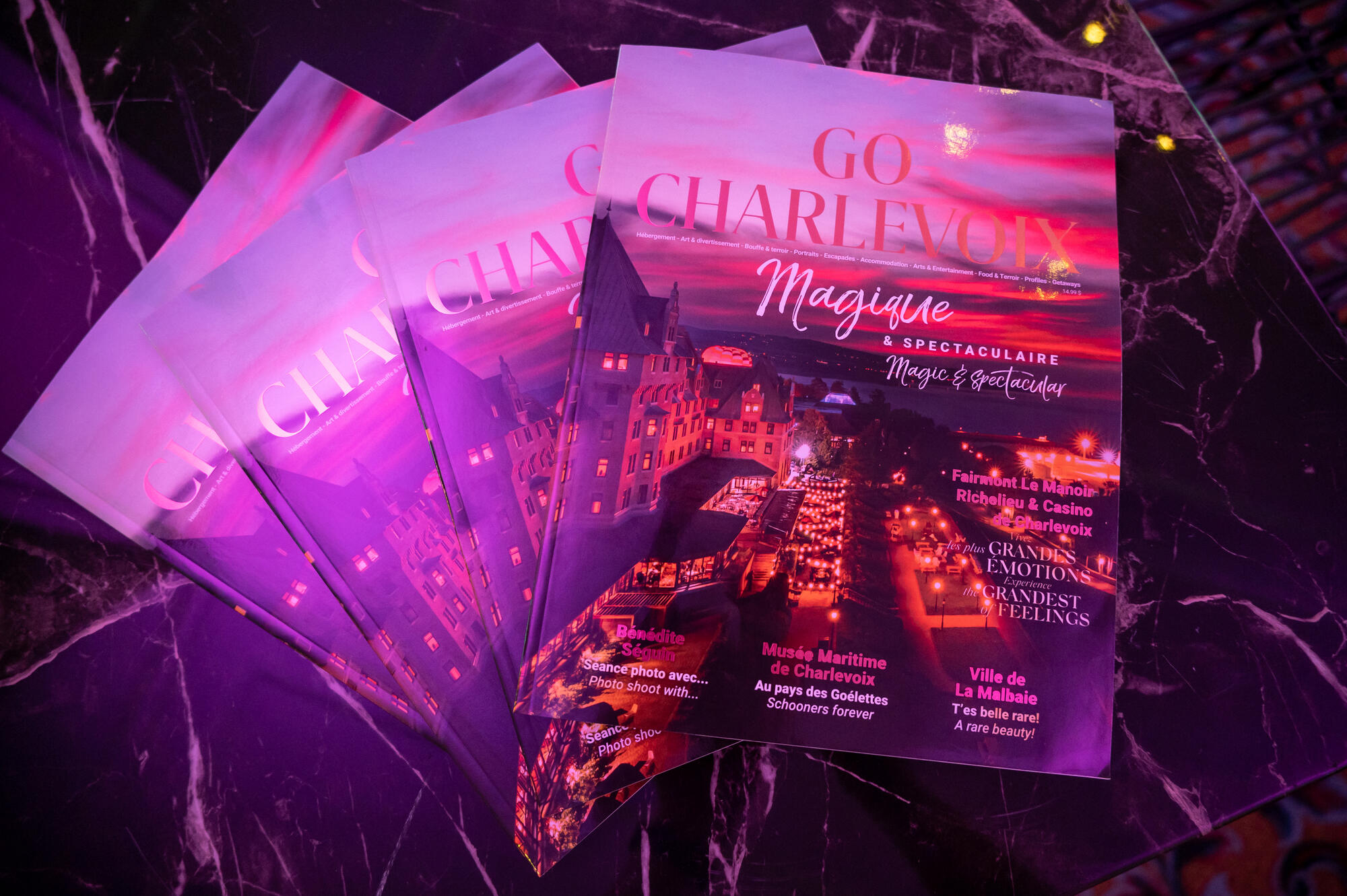 Charlevoix, on High-Gloss Paper
Ohhhh, a magazine! Heft it in your hand, feel the glossy cover… Reacquaint yourself with paper. Turn the pages. Leaf through Charlevoix! (The smell of fresh ink comes extra.)
The GO CHARLEVOIX Magazine

A production company whose conference table is covered in various issues of Vogue, Condé Nast Traveller, and GQ? Issues of magazines which, wrapped in plastic when the mail carrier delivers, might as well be wrapped in gift bags? A production company whose travel souvenirs are Spanish-language issues of our very favourite titles? Yes: we really are crazy about magazines!
Inspired by this passion, this combination of our respective aptitudes, but also by the considerable amount of local photography we have in our files, yet again, we said "GO!" to the adventure of a print version of our magazine!
Yet again? You saw that right. Despite the fact that this bright pink magazine is the first issue to carry the Go Charlevoix title, this is indeed the third issue produced by our close-knit, small but prolific team of three. If you've held previous Go-Xplore magazines in your hands before, you'll be leafing through well-known terrain! The content and the pages that contain it will be familiar but, just as the passage of time refines a good vintage…
Have you read all three, or this is your first issue of Go Charlevoix? It doesn't matter! Our mantra stays the same: showcase, elevate - as one would a gem in the perfect setting - everything that beautiful Charlevoix has going for it, in a magazine that rivals its international counterparts!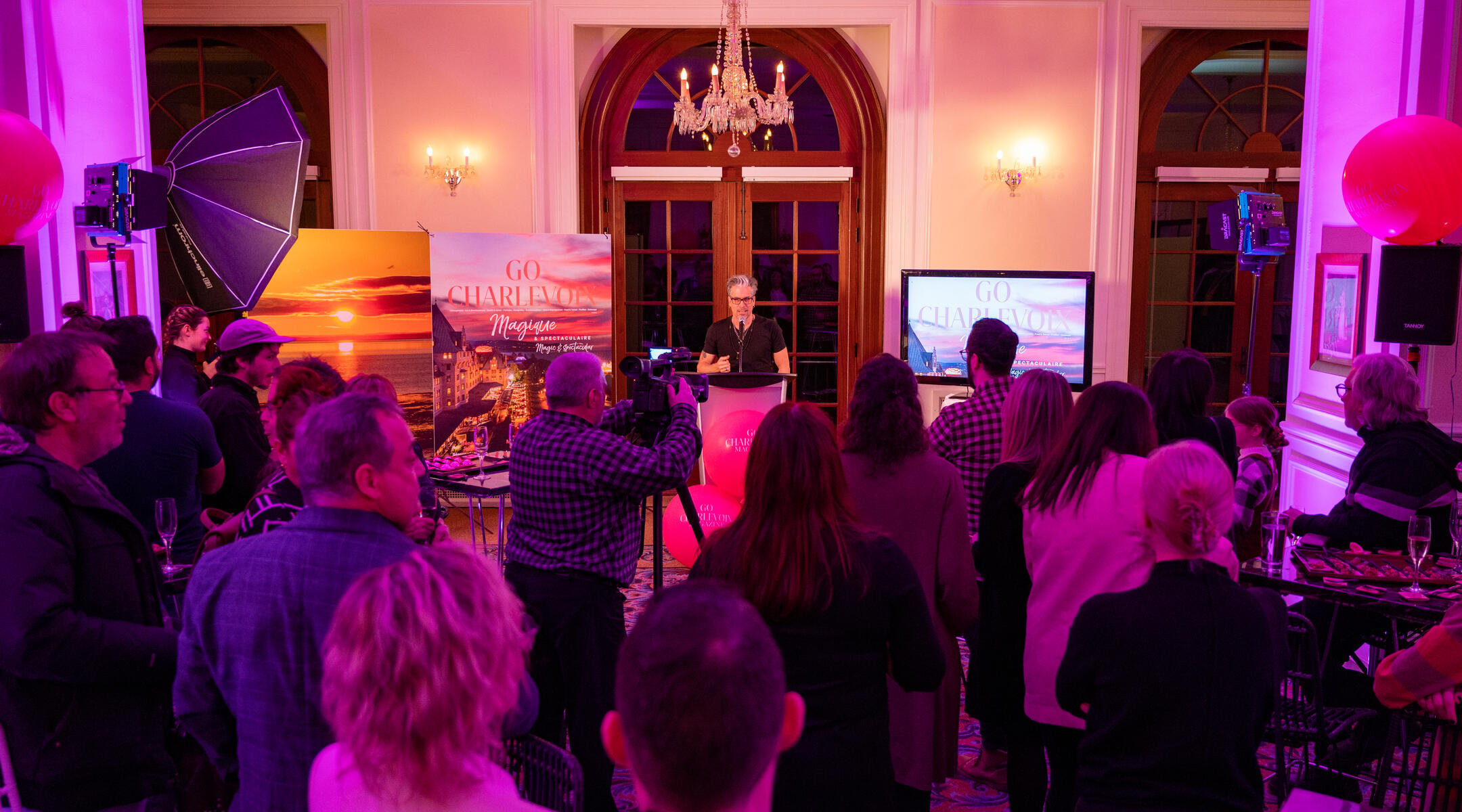 As the fantastic partnership undertaken with our friends at the Fairmont Le Manoir Richelieu & Casino de Charlevoix forges ahead, distribution is also being consolidated and continuity assured. Once again, this allows us to put ourselves and our magazine on all the nightstands in every room of that hotel. Start with 410 rooms, multiply that by the annual room occupancy rate, counting double occupancy; this allows us to reach approximately 180,000 people per year! Every one of those people who have chosen to come spend some time with us will come face-to-face with our articles, our topics, our pictures, and our words! To say nothing of all the other tourist accommodations, tourist destinations, and other businesses which decide to provide their customers with our fine product - one we're happy to share.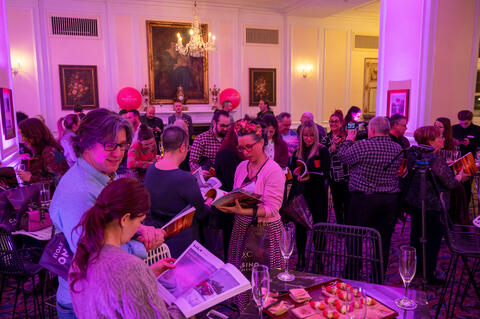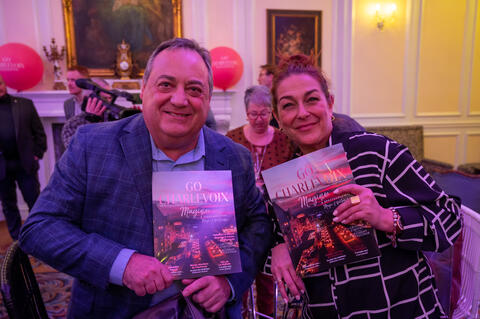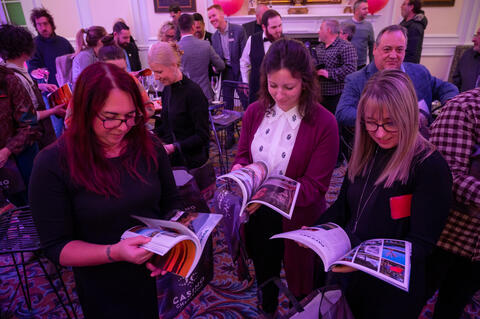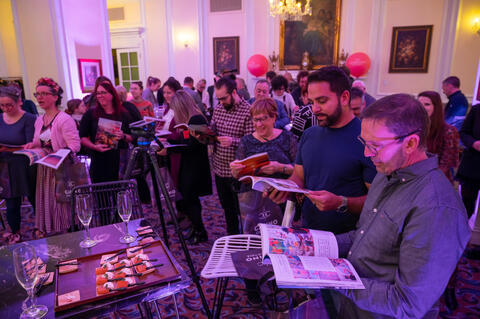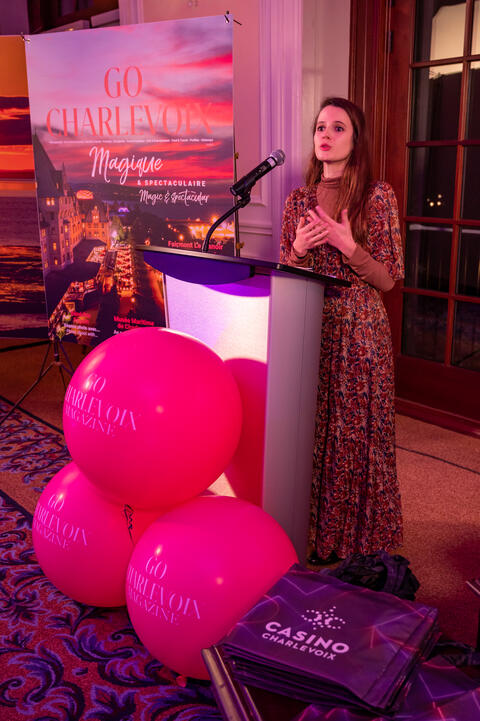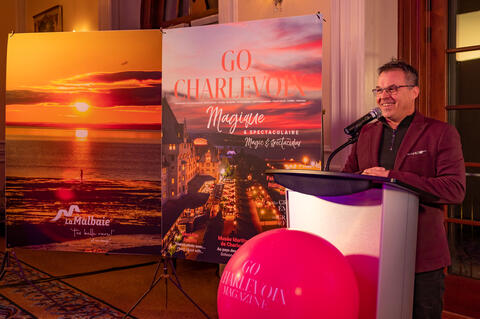 Launched on January 26 at the Fairmont Le Manoir Richelieu & Casino de Charlevoix's magnificent Tea Room attended by guests, partners, and friends, the 2023 issue of Go Charlevoix magazine is decked out in metallic pink and sports the title: Magic and Spectacular!
From land born in spectacular fashion of a meteorite impact, to the magic of the experiences to be had here, Charlevoix is identified with the extraordinary! It's one way of seeing our beautiful surroundings, inspired by our major partners, Fairmont Le Manoir Richelieu & Casino de Charlevoix, who invite you to "Experience the grandest of feelings! "In short, within our pages, you'll find proof of the magic that happens here all year long: the people, the places, the flavours, and the revelries that make Charlevoix so spectacular. The city of La Malbaie and its rare beauty, the poetic work of potter Stéphane Bouchard at the Ateliers Charlevoix, the sincere and warm welcome received at the Au P'tit Bonheur art gallery, the joy of learning, exploring, and doing something at the Musée Maritime de Charlevoix maritime museum, Chef Truchon's table, the summits of the Morios and Mont Élie mountains, a sassy photo shoot with Bénédite Séguin, and another of Geneviève Jodoin adorned with art; also, glamping, camping and much more…



Always bilingual, always meticulous, Go Charlevoix magazine finds its way onto your coffee tables as well as onto nightstands in tourist accommodations, including the 410 rooms of the Fairmont le Manoir Richelieu, not to mention a few around the world. Steadfastly local, but always carefully planned so that it is relevant and exciting around the world and throughout the year, it's a collector's item you'll want to keep around!" says Creative Director Patrice Gagnon.
From profiles to our favourites, we'll showcase people, businesses, terroir [local products], accommodations, events, and the landscapes in our beautiful corner of the world. With bold, contemporary style, this magazine has captured the hearts of locals and seduced tourists because, with Go Charlevoix's own style (putting the emphasis on photography, alongside well-written content) it complements existing offerings that showcase the area.