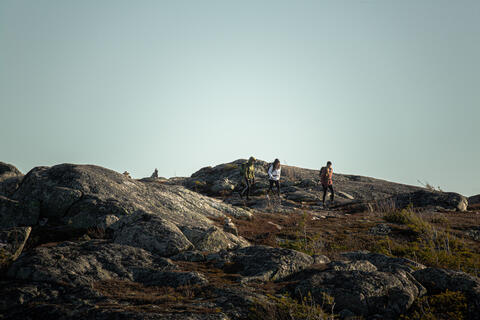 Everything a camper needs to know
Advice from mountain climbers, people who love hiking and camping in the wilderness, clever hints, outdoor meal ideas, and good places to go… We provide you with a refreshing little (big!) camping guide to refer to, one that doesn't stay on the beaten path. Who knows? You might learn a thing or two!
Camping tips:
Everything a camper needs to know
Have you given any thought yet to what you'd do, and what order you'd do it in, if you found yourself on a desert island or out in the wilderness? What's your first priority when survival is at stake? In this highly scientific study (#not) undertaken in the circles of people we know, there is no unanimous answer on what should be done, when. In all cases, water, fire, shelter, and food jostle for position as the most important… Not surprising then, that these are the very issues one deals with when wilderness camping! Isn't it the desire to push the boundaries of comfort, to have an extreme experience, one apart from society itself that makes so many of us fans of the outdoors, and of camping? Beyond selecting your favourite fire-starting tool and the best sleeping bag, being exposed to the elements, to the rain, to the mosquitos, the cold and the wind, having to think about food storage and one's management of waste has its share of challenges! We certainly don't pretend to be pros who have something to teach you; that's why we've done our homework with research, besides asking three experienced campers for their best advice, guided by their in-the-field experience!
The basics
It's time to re-learn the principles of scouting, and say good-bye to luxury and ease; it's time to get back to basics: what do you really need? That is to say, as a human being, what can you really not do without? Which tools are the most important?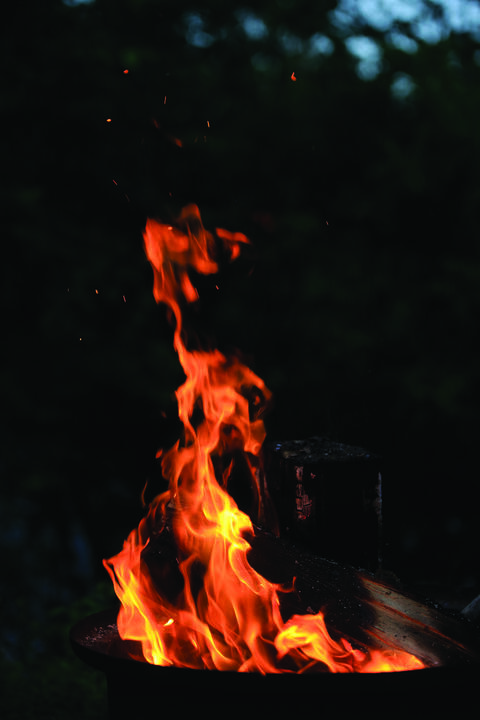 Fire
Primal answer, par excellence: fire! Our distant ancestors, and even those barely a few generations back used fire, that marvellous multipurpose tool, to keep animals and mosquitos at bay, to stay warm, as well as to remove moisture, to nourish themselves much more completely and fully, to make water drinkable and, clearly, for simple enjoyment and to bring people together! But because rubbing two sticks together or smashing two rocks against each other seems to work much better in the movies than in real life, be aware that whether you choose to use a lighter or matches, the important thing is to keep them dry! A waterproof container is a must-have.
But after you've figured out what you'll light your fire with, you need to be able to start branches and logs burning and keep them burning. Particularly in wetter weather, it's not so easy to find what you need for kindling. In this department, the internet comes to our rescue with 1,001 crazy ideas! Bizarre but effective ones, like preparing empty toilet paper rolls filled with dryer lint in advance. But our favourite internet find is to add a simple, classic metal pencil sharpener with no reservoir to our camping equipment. This helps you sharpen twigs to make wood shavings in a flash!
But, above all, manage your fire carefully and check drought indices and fire hazard ratings.
Pocketknife
After fire, another must-have and versatile human invention, as old as the Earth itself: surely, it's the knife. We'll gladly avoid needing to find a sharp flint-stone by making sure we always have a pocketknife with us. Despite its size, the little Swiss army knife can be a big ally. By choosing a complete model that meets your needs you'll be able to avoid having to pack a lot of other tools and utensils! But because its blade is rather small, you may prefer to have both a multi-tool, as well as another pocketknife with a more effective, bigger blade, like an Opinel, for example. The well-known French Alps brand never goes out of style and is perfect for in the kitchen and reliability.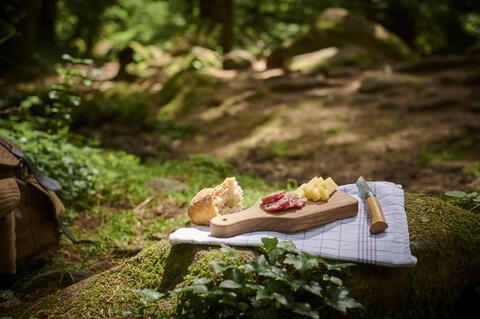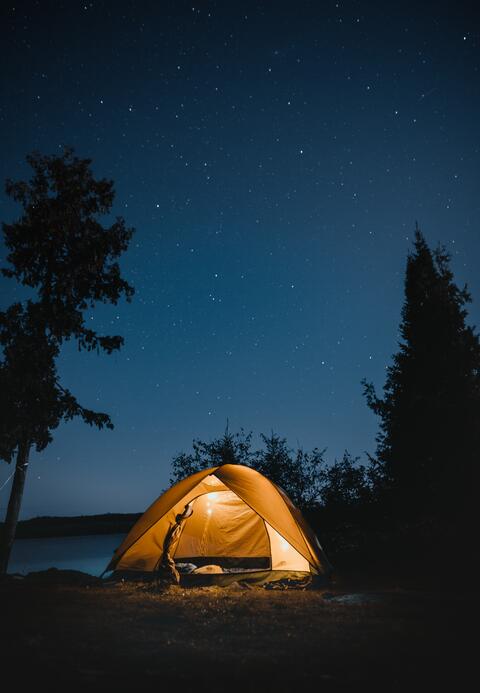 The right equipment
Everybody says it, so far be it for us to contradict it: the basics include good-quality equipment. Suited to the season and the climate, your tent, sleeping bag, outdoor boots, and clothing will make all the difference in the success of your camping trips. Obviously, in this industry quality is expensive, but it's better to put some thought into what your needs are, and buy fewer (but better) pieces of equipment and especially to avoid purchasing something twice. You can also buy used equipment, buy equipment to share with other people (and plan your respective camping trip dates carefully) or borrow equipment, and contribute to a circular economy. Before going on a trip with new equipment, whether it's a tent or a fire-lighter, avoid unpleasant surprises by trying it out at home, first!
As long as it is well-maintained, good-quality camping gear will last an explorer's lifetime (or almost). To maintain the equipment: once you've returned from camping, clean and dry the equipment to prevent rot and the breakdown of waterproof materials. Another factor to keep in mind regarding the longevity of your equipment, is the way it is stored: it isn't made to be compressed for the long term. The rule is to roll it up three times looser than when it is compressed for transport.
When it comes to clothing, we swear by all things merino: it's a breathable material, warm or cool as needed, with no moisture, no odour, and entirely natural!
Scout's honour!
A largely forgotten skill in today's society, and one that is really useful in many circumstances: knowing how to tie knots! Learn how by watching some of the various tutorials available on YouTube.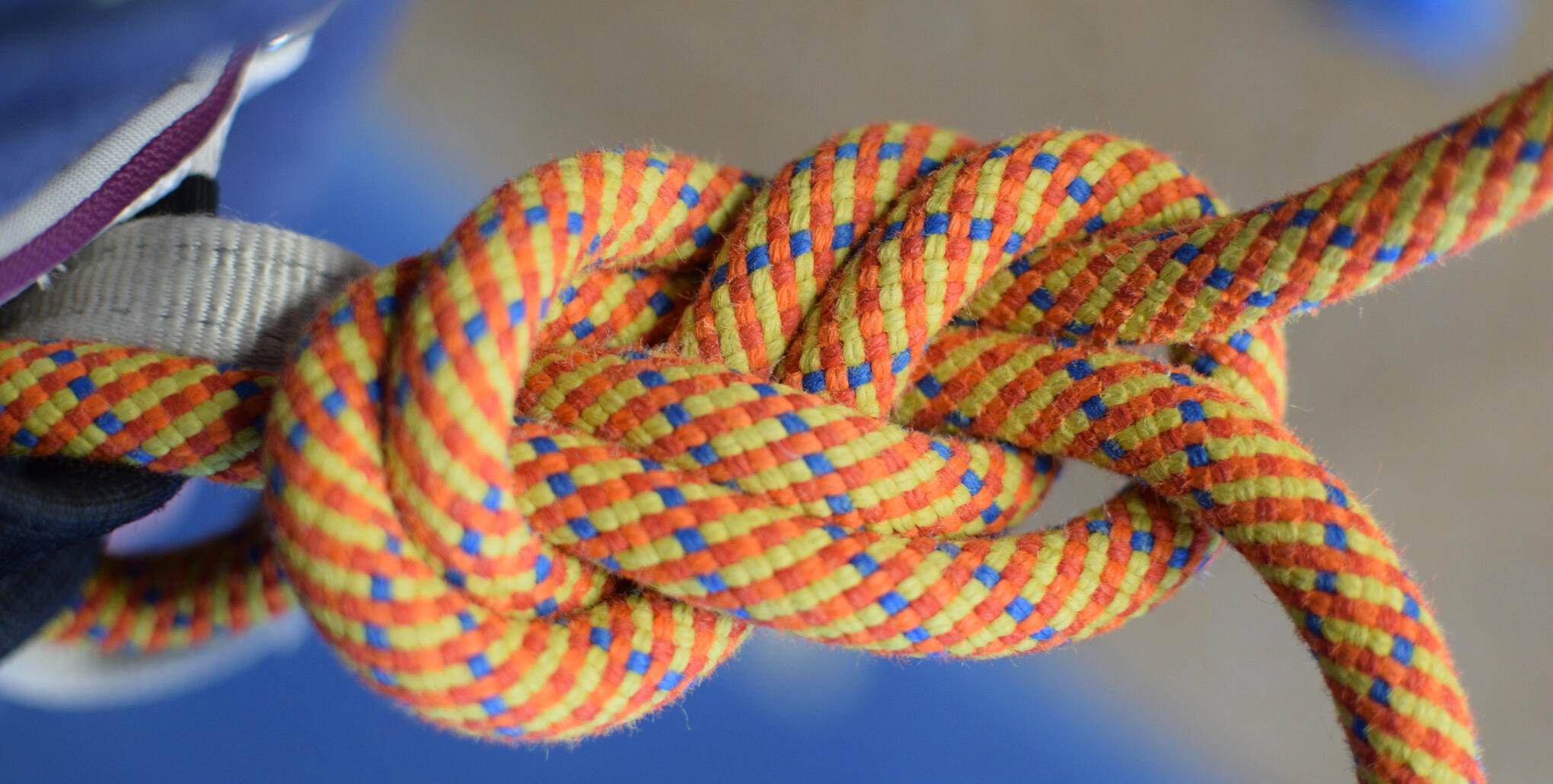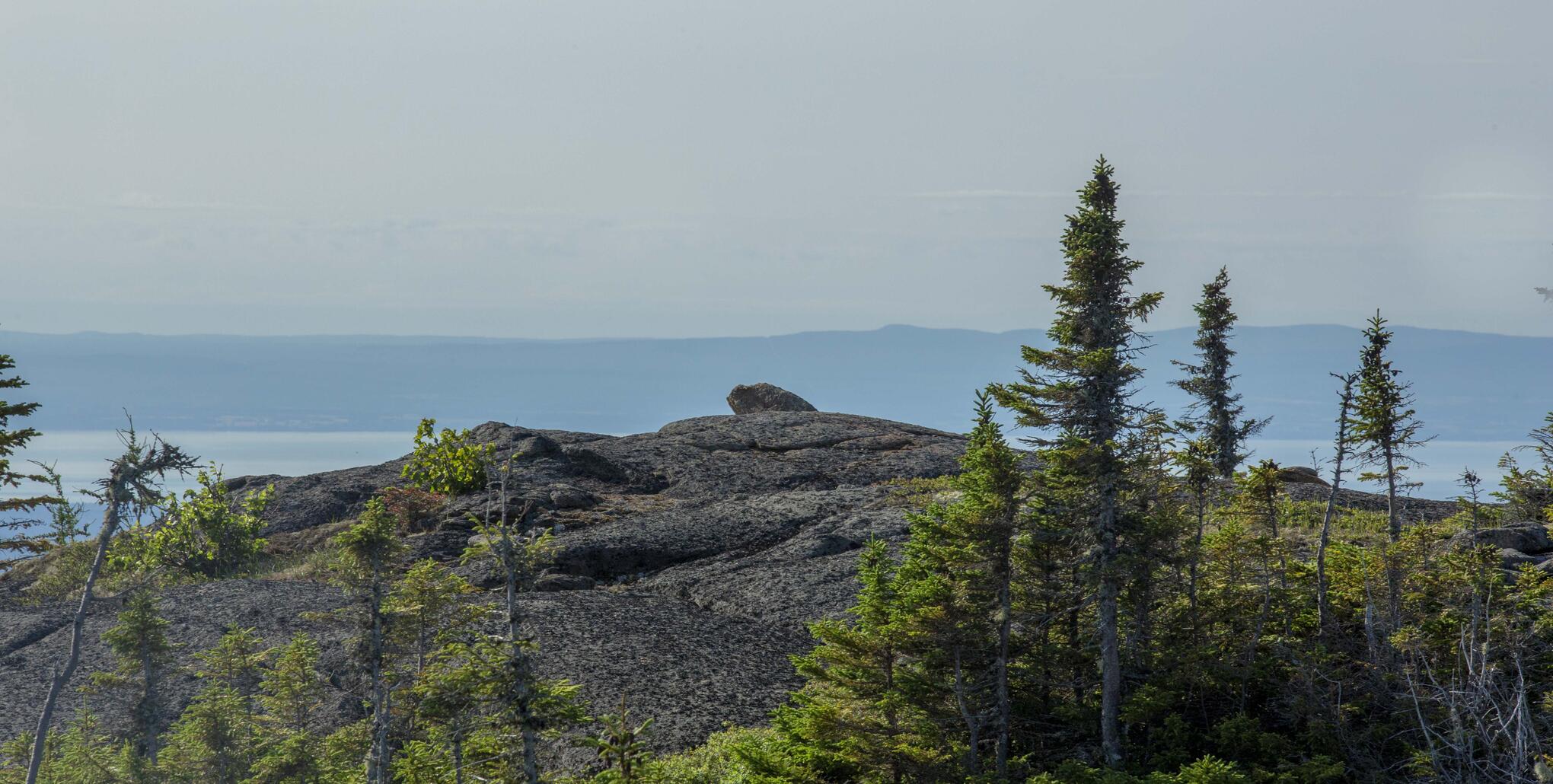 No-Trace camping
The last few years have seen an unprecedented number of campers leave traces of their stay on our beaches, our peaks, and in various fragile communities and ecosystems. Don't follow in such campers' footsteps: make sure you have all the information you need about any regulations for the area you're setting your camping sights on. Some of the details about the area may change your outlook on how to act reponsibly while in the area. You'll also need to be familiar with no-trace camping guidelines. Pick up your shovels; together, let's put an end to human waste strewn across the lansdcape!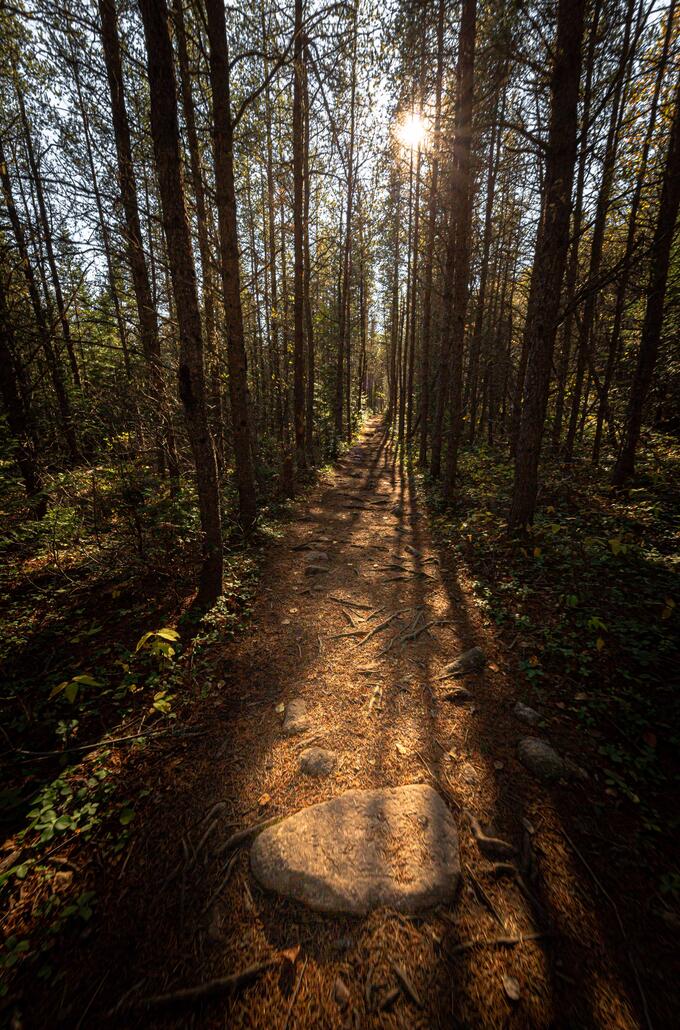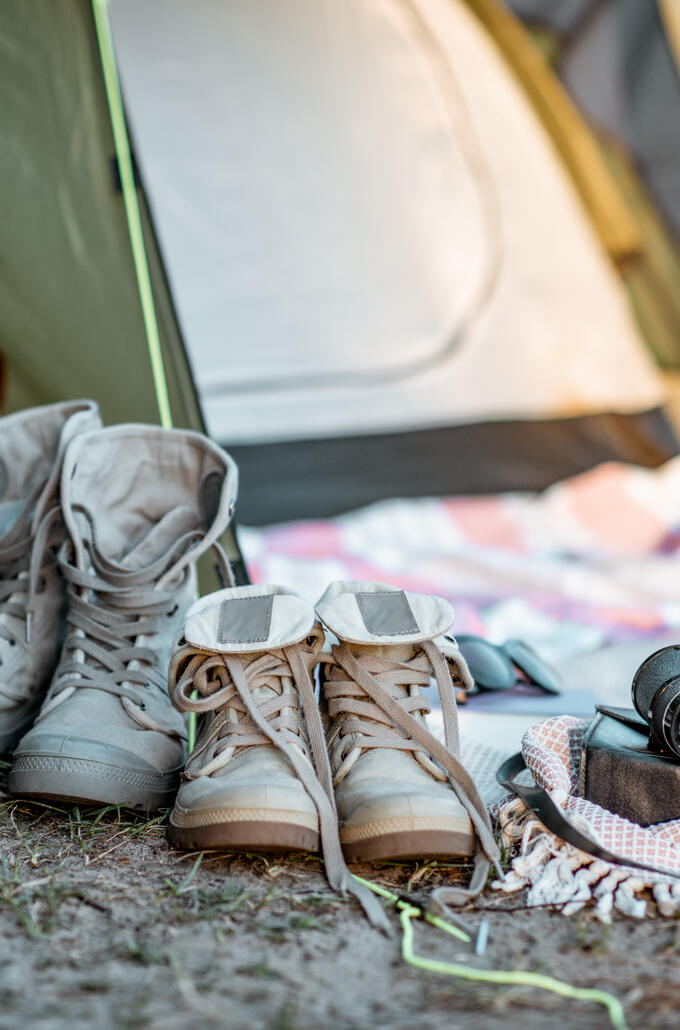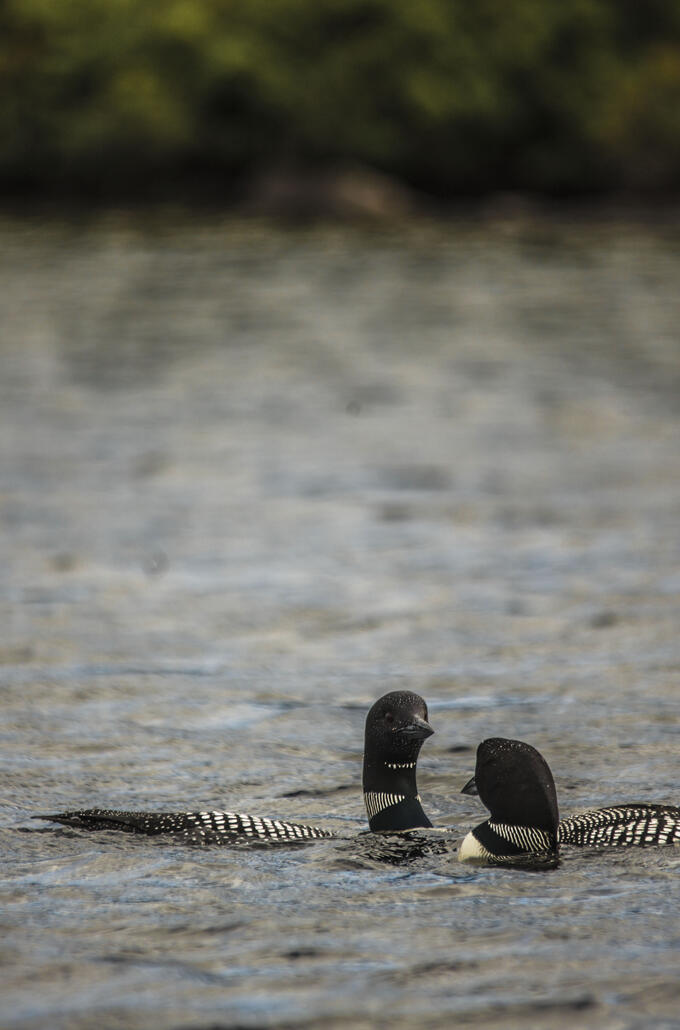 A ton of tips
We've gone over a ton of articles and camping tip lists for you. We've seen all kinds of them, so we'll save you from going through the trouble. Here's an assortment of tips that caught our eye:
When you go out at night, activate the red light on your headlamp instead of the regular white lamp, because it'll attract fewer insects.
It's just common sense, but kill two birds with one stone with an option that is both space-saving and green: use a no-packaging, two-in-one soap and shampoo (carry it in a sealed, reusable soap container, of course) for your personal hygiene. You'll find several natural, biodegradable choices easily, on the internet or in local shops that sell artisanal products.
A hard plastic reusable water bottle (the Nalgene brand, for example) can be filled with hot water and placed inside your sleeping bag, as a hot water bottle.
Speaking of sleep, your sleeping bag's storage bag, filled with your spare changes of clothing will make an excellent pillow, and you won't have to carry one around.
Food dehydrators and vacuum-packing machines have become popular these last few years. If you're the camping-trekking type who doesn't bring along an icebox, you'll be able to make home-made dehydrated meals very much better, in terms of taste and nutrition, than store-bought survival rations. Hello mac 'n cheese, with real cheese!
Love your roll of toilet paper, but hate it when it gets wet? A round store-bought coffee container is typically just the right size to hold a roll of toilet paper… You're welcome!
If you don't have space in your pack for a small lamp but you still want some ambient lighting that's less harsh than your headlamps, strap one to your clear water jug. Magic!
Collect bread bag fasteners. They make space-saving and lightweight clothespins, when drying wet clothing in the outdoors.
Light entertainment? Of course, there's the simple pack of cards, or UNO, lightweight and cheap to buy, to help pass the time in the evenings nicely. Would you rather move around a bit? Smaller than a ball or a Frisbee, a hacky-sack lets you exercise and develop new talents!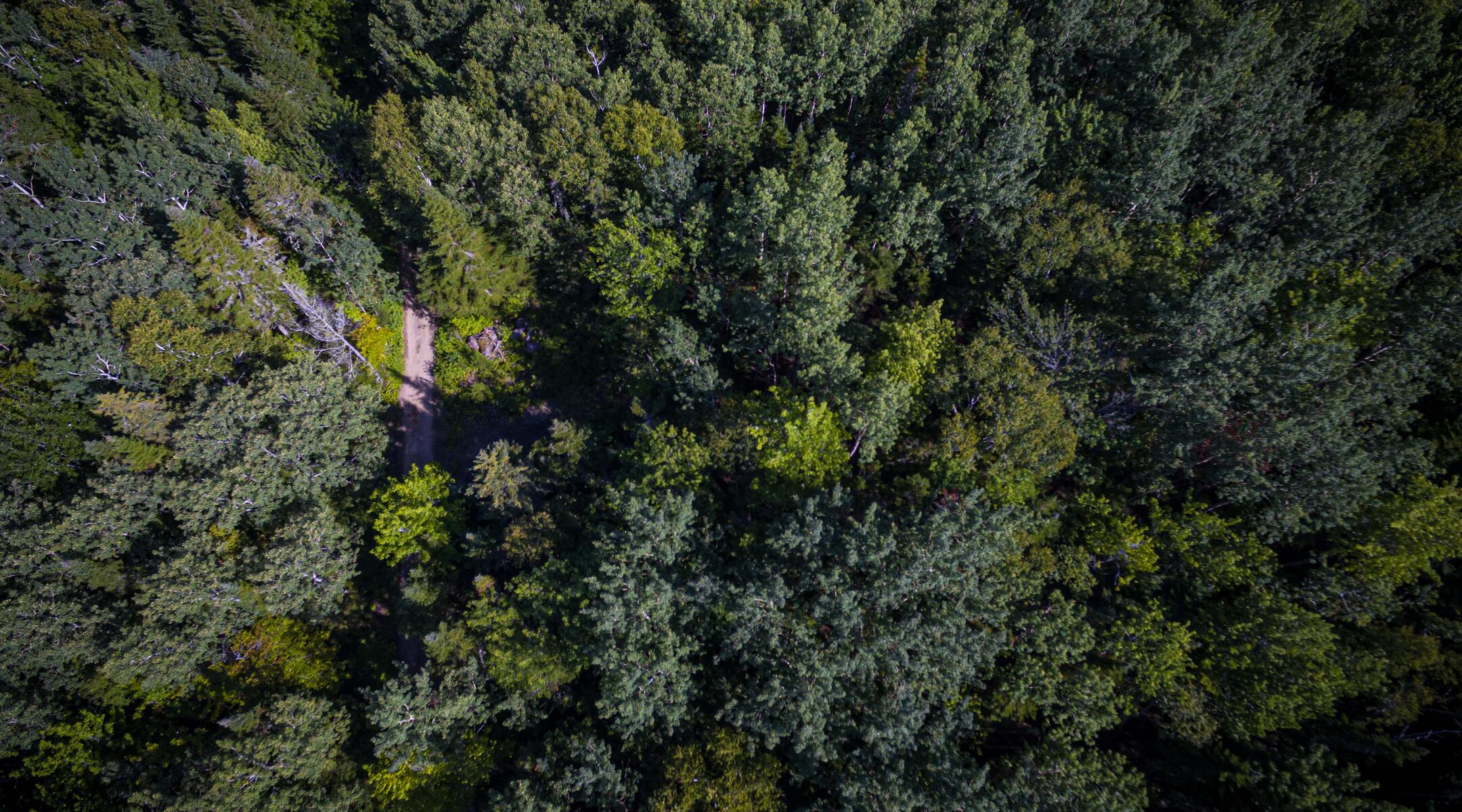 Come to the table (if there is one…)!
Sure, there are the classic 'smores and hot-dogs, or a can of beans, but you'll forgive us for suggesting a few additional, easy-to-make when you're in the forest options, with almost nothing on hand. We're not giving you complicated techniques for cooking a refined meal. We'll just remind you of some ideas that'll make life easier, and put our own personal spin on it!
Grilled cheese: on a grill, in a pan, on a flat, hot rock or wrapped in aluminum foil and placed among the hot coals, a grilled-cheese sandwich can be easily made, however you do it, and with whatever equipment you have on hand. Besides, it gives you a chance to stop en route to your destination, to discover a cool bakery or cheese shop. Bottom line: a loaf of nice bread and some cheese that can be safely stored at ambient temperatures; and why not punch it up a bit with some nuts or apple slices, two more foods that can be easily packed and transported.
Bean salad: nourishing and full of protein, this kind of salad is easily prepared using canned beans, a home-made salad dressing prepared before you leave home, with lovely finely-chopped fresh herbs, Dijon mustard, olive oil, and a vinegar of your choice. Add a few fresh ingredients at the last minute, like grey shallots and a chopped tomato.
Omelette: a great meal, anytime! Don't worry about packing your eggs: break and pre-season them at home before you leave, and store them in a plastic bottle. A few mushrooms, a small onion, some cubed dry sausage, a bit of cheese, if possible: Now that's a real omelette!
Gnocchi: many of you know, pasta's a great go-anywhere option! They're an even better "one-pot pasta," but on medium heat, it might be a long wait before it's properly cooked. Vacuum-packed gnocchi sold in the dry pasta section of the supermarket just need a little heat, and a bit of sauce. Try simmering them in your cast-iron skillet or saucepan with some store-bought basil tomato sauce. Add generous amounts of cheese and… voilà!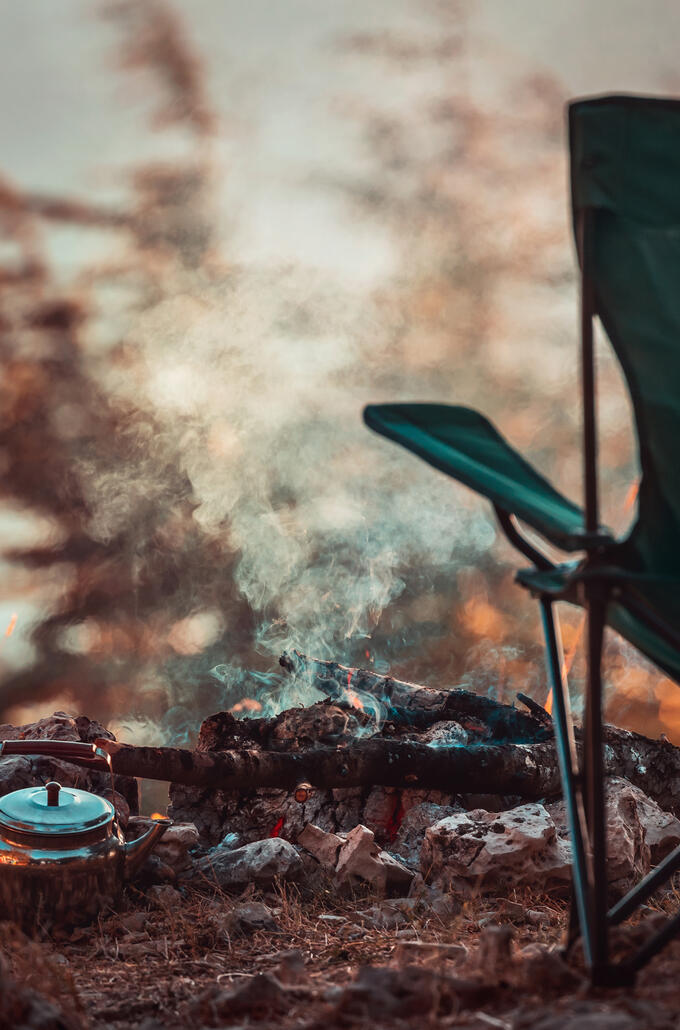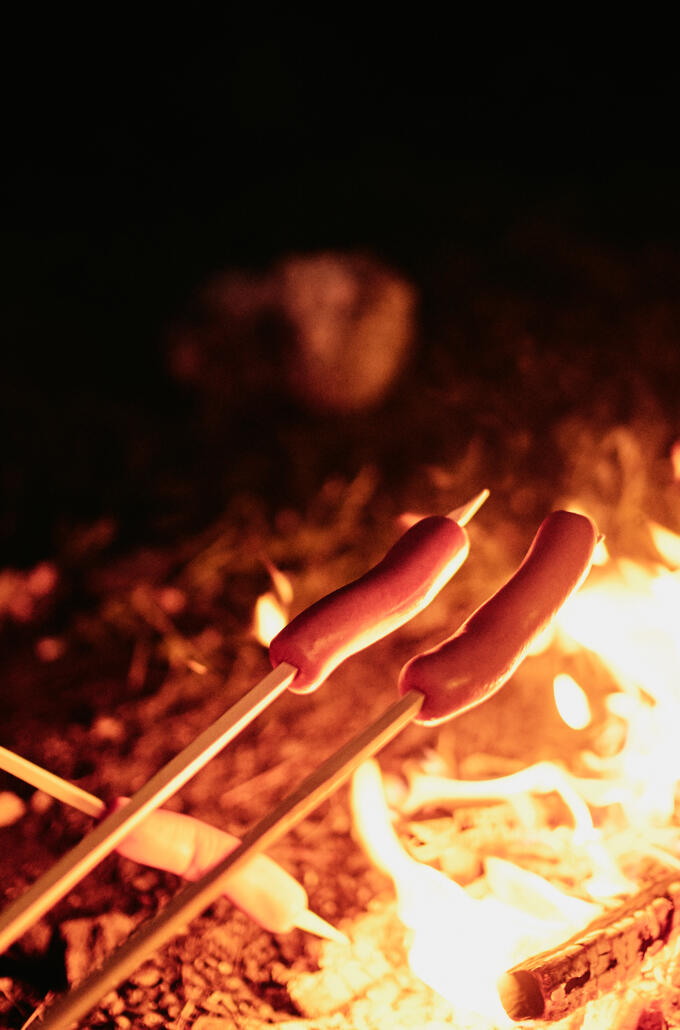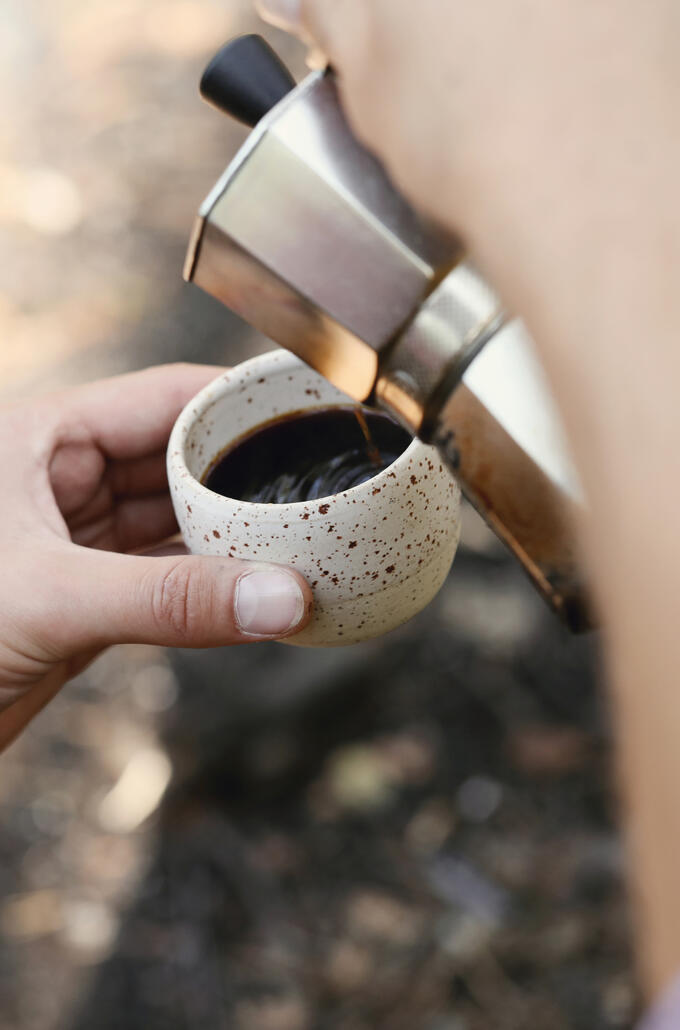 5. Couscous and sausages: couscous just needs a few minutes, a bit of water, and a cover to help it expand. You don't even need any heat. Take only as much as you'll need with you, pre-seasoned with raz-el-Hanout spices. It's very good with Merguez sausages (for example), grilled on the fire. Eat it with almonds and dried fruit such as apricots, dates or figs. The ingredients may not be mixed together, but you'll still enjoy a tajine-inspired dish.
6. Lentil dahl: Dry lentils are nourishing, lightweight, and cheap, besides cooking up very quickly. It'd be easy to put a portion of red lentils in a container, with a little chicken bouillon powder and some curry powder. An easy mix you just simmer with a tin of coconut milk and a little water to get an Indian dahl you can eat with some fire-warmed (of course) naan.
7. Swiss fondue: Store-bought vacuum-packed fondues you can just boil in water provide the ultimate in rich comfort food, after a hard day in the outdoors. Eat it the classic way, with bread, or poured over baby potatoes baked in foil.
8. Home-made soup: When evenings are cool, a good home-made soup is a hearty thing! Bring it along ready-made in jugs or other waterproof containers. Make a classic vegetable soup, or give that a bit of a boost by making a minestrone. Here's a surprising little chicken chowder recipe that warms you up like a cozy blanket, from Josée Di Stasio: https://www.joseedistasio.ca/recettes/soupes-potages/chowder-au-poulet/
Also look to high-protein foods that don't require refrigeration, like nuts, peanut butter, tinned tuna, or even pre-cooked bacon from the supermarket. Give your meals some pizazz with a condiment or a marinade from a local producer… But above all, don't forget the coffee! If you don't want to resign yourself to the ease of instant coffee, an Italian coffee pot will make tasty, strong espresso on the campfire or stove burner.
+
Plus, do you know what bannock is? This traditional bread, made by Quebec's Indigenous peoples, is cooked over the fire on a stick. You'll need 2 cups flour, 3 tablespoons baking powder, salt and sugar to taste, and one cup of water to make the dough, which can then be wound around tree branches. For details, click here.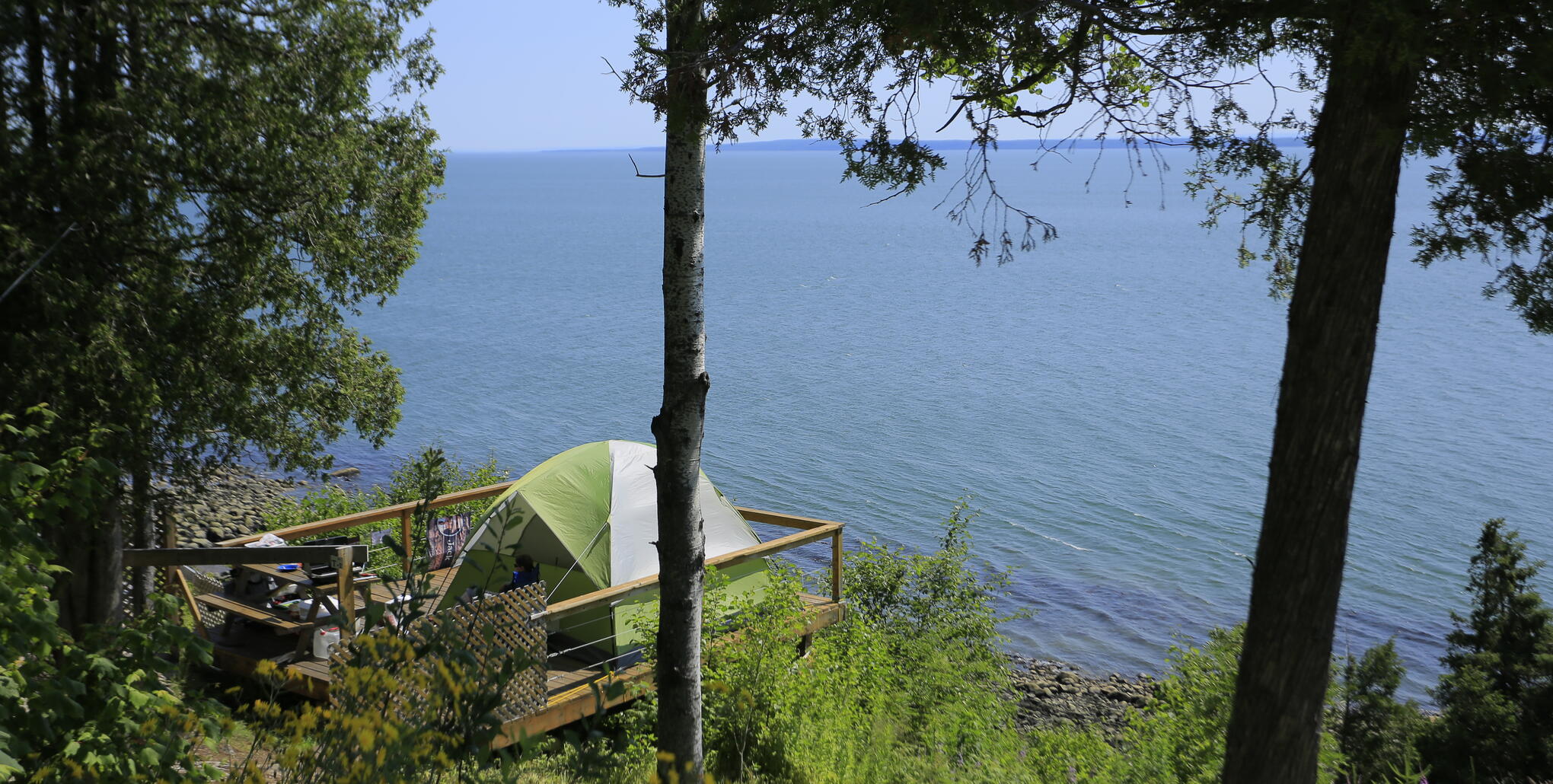 Choosing your spot
Whether you're tempted by our national parks (the Parc des Grands-Jardins or the Parc des Hautes-Gorges de la Rivière-Malbaie), or by a campground with full amenities (Camping au Bord de la Rivière, Camping Falaise-sur-mer, Camping le Genevrier, Camping des chutes Fraser…) or by a camping spot somewhere between the two types (Territoire Charlevoix, Camping Tendaro, Domaine à Liguori, Le Saumonier, and others) you'll surely find your spot in nature somewhere in the varied and vast Charlevoix region. View the complete list of Charlevoix's campgrounds here. Also consider the network of ZECs [controlled harvesting zones] or outfitting operations which, though you must comply with some rules, offer the full outdoors experience with some structure to it. For the more adventurous, there are certainly a number of wild places within your reach, if 'no-trace' camping guidelines and respect for the environment are top of mind at all times.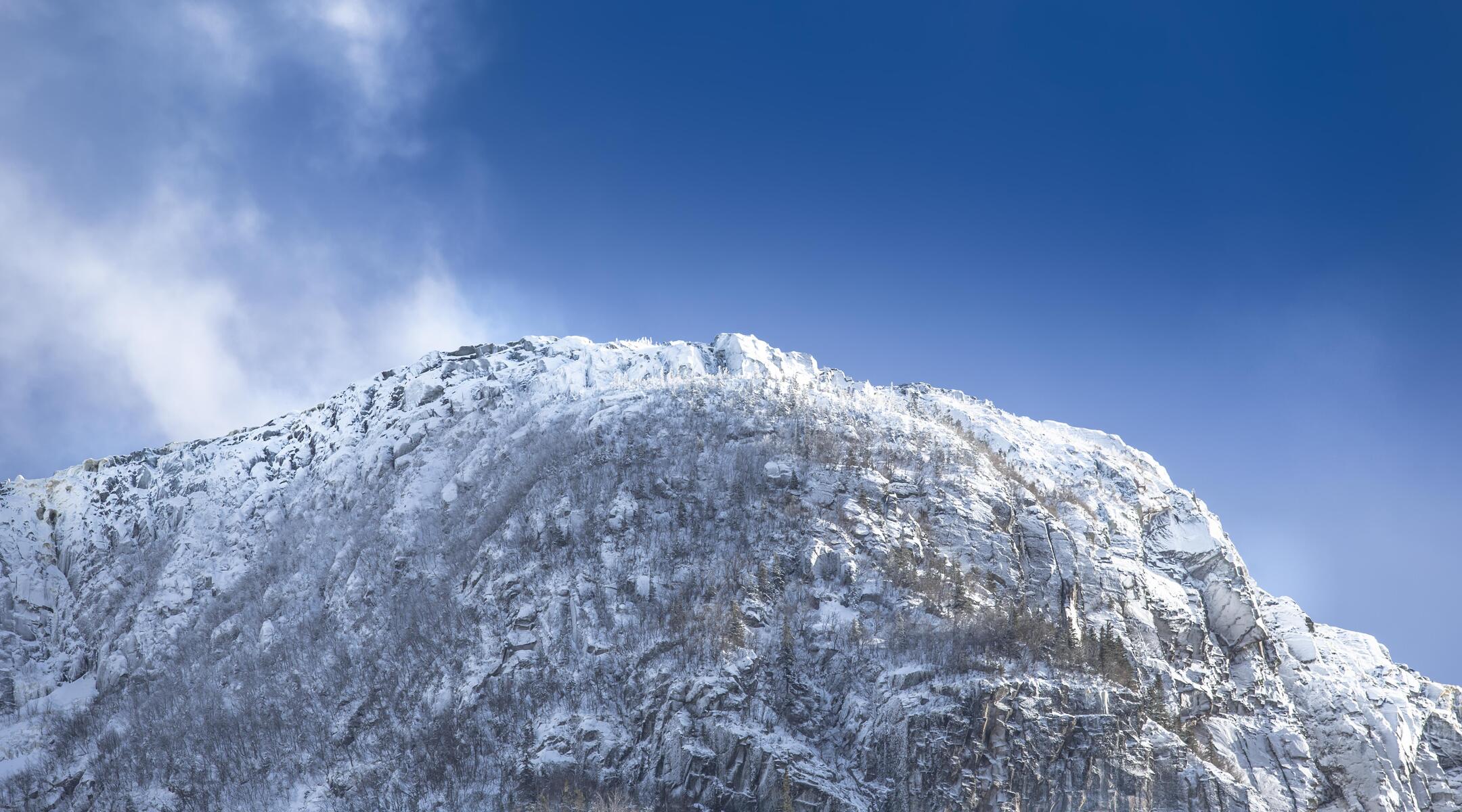 Tips from the pros
These people have pitched their share of tents. They've spent more than a few nights under beautiful stars, along the stops on their itineraries. They know camping. So we asked them for their best hints, the ones campers acquire over time, and with experience!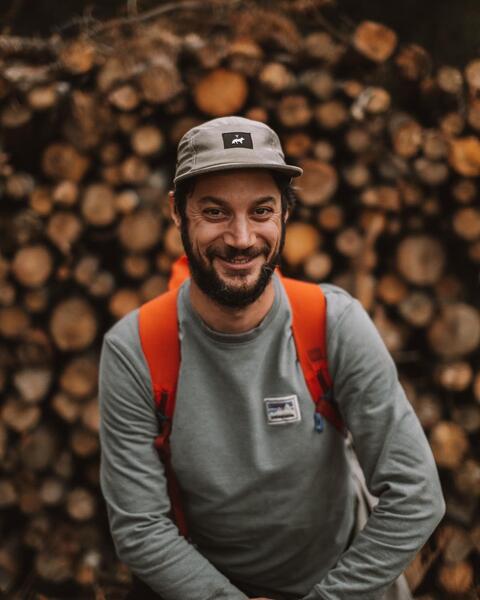 Yannick Cimon-Mattar
A young entrepreneur from Quebec, co-owner of the lepointdevente.com website, for a number of years now, Yannick has found peace, quiet, and freedom in wilderness camping. He bought land in the Charlevoix back-country, planning to relax there on the weekends. But he's now decided to share his forest paradise by developing a camp- and glamp-ground well-suited to meet needs he identified thanks to his adventure camping experience: Territoire Charlevoix.
What kind of camping do you do (family, hunting-fishing, expedition and adventure, or others)?
I'm especially a fan of wilderness camping. I like being "crafty" and finding solutions in the environment around me. With my three-year-old little guy, we're mostly in "family camping" mode, but that's very cool, too!
Do you travel light when you camp?
When I'm solo, yes. I could even take along less than I do, but I like to be prepared! Camping with the family: no, we're very relaxed with a fair amount of equipment!
What's your best pre-camping planning tip? Do you have a hint you can give us?
Make sure you have a knife, and a way to make a fire. After that, you can pretty much improvise what you want!
What did you learn from experience, when camping?
It's fun, whatever the weather, the mosquitos, or wherever you decide to go. It's always an adventure, and it always turns out better than you think it will!
What 5 items are you not able to do without (because they're versatile or necessary)?
Knife
Fire
Sleeping bag
A good tent (and I do mean good…)
A good book
*Bonus item: my current favourite bottle of scotch
What do you look for in a camp-site? What criteria makes a spot a good one?
Whether it's in nice surroundings, and far enough away from other people. I also like a spot that's sheltered from the sun.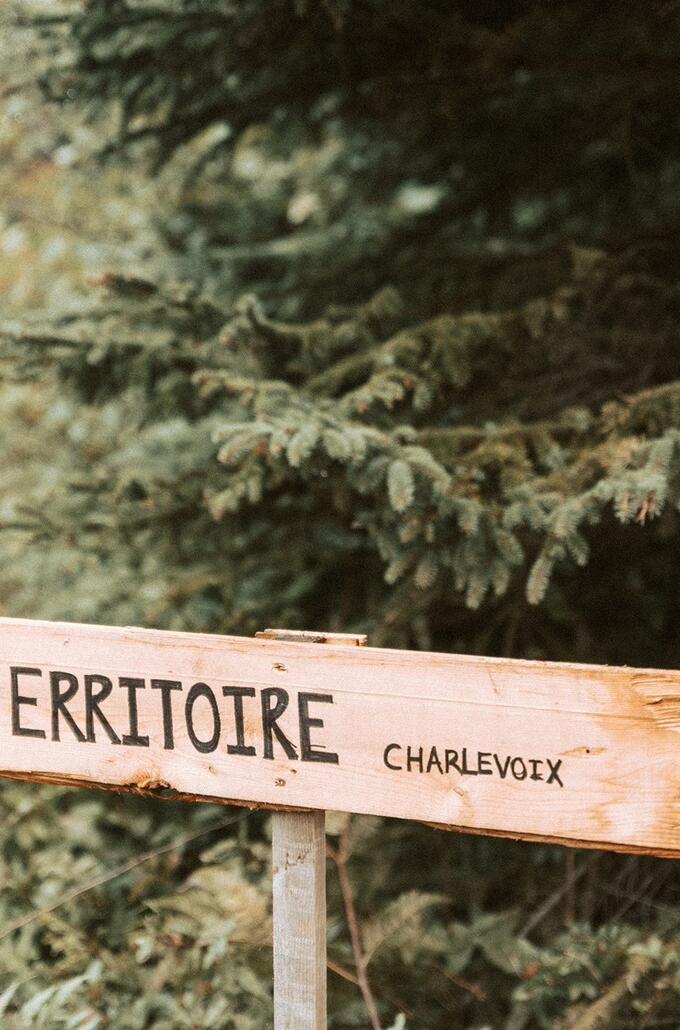 What's the most extreme situation you've found yourself in, when camping?
Two come to mind. The time I was woken up by my water bottle hitting me in the face. I was in Iceland, in November, and a windstorm came up. The wind was battering my tent (a North Face Mountain 25, for those in the know)! My water bottle hit me in the face. Otherwise, there was this one time I was camping near Yellowstone in the wintertime. It was -30 Cº. I truly wondered whether I was going to wake up the next morning.
In your opinion, what's the best meal to cook when camping (the best, the easiest, or the most successful one)?
Seriously super-easy. A good "pizza scappata"de Josée Di Stasio. San Marzano tomatoes, crushed; garlic, mozzarella di buffala, and basil. Dip your bread in the sauce (so good, there's nothing left to wash from the plate!) The next day, the leftover tomato can be made into sauce for a quick "spag!"
What's the best part of a camping trip (one that makes the experience truly memorable)?
The third night. That's the night that gets you out of your routine! Because weekends are usually just two nights. ;-)
Gabrielle Desgagnés
Professional dancer and Gyrotonic instructor, one could say that Gabrielle knows how to handle her body and muscles properly, in order to achieve her goals. An impulse you can see in her taste for trekking, for pushing the boundaries of physical endurance and exposure to the elements, in order to experience those ultimate moments when one goes above and beyond one's limits. A minimalist camping style goes without saying!
What kind of camping do you do (family, hunting-fishing, expedition and adventure, or others)?
Adventure and trekking
Do you travel light when you camp?
As much as possible, but often that's just not possible! ;)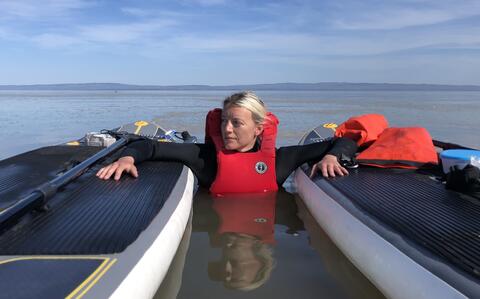 What's your best pre-camping planning tip? Do you have a hint you can give us?
Preparation is key, and you need to set aside enough time to prepare, otherwise you'll forget essential things. You should always have a basic bag with you that contains matches, a pocketknife, water-purification pills, a poncho for the rain an an emergency blanket. Also, always check the weather before you leave.
What did you learn from experience, when camping?
That you need to plan to have more than change of spare dry clothing, because when clothes gets a bit wet, getting warm is hard to do.
Also, be equipped with the right gear, depending on the type of camping you're doing, and the season. Having good-quality equipment suited to the temperature really makes a difference.
What 5 items are you not able to do without (because they're versatile or necessary)?
A good warm sleeping bag, comfortable warm boots with ankle support, a burner for cooking, a headlamp, and a sleeping pad.
What do you look for in a camp-site? What criteria makes a spot a good one?
A flat surface with as few possible rocks/branches/roots at water's edge or up high, for the best view!
What's the most extreme situation you've found yourself in, when camping?
Winter camping in the mountains. It's an experience that requires a great deal of planning and managing, but it's worth all the effort!
In your opinion, what's the best meal to cook when camping (the best, the easiest, or the most successful one)?
In winter, a good, hot three-cheese macaroni (dehydrated meal in a package, cooked on a burner), is always very satisfying and hearty.
What's the best part of a camping trip (one that makes the experience truly memorable)?
Camping in January/February is, without doubt, the thing that makes me go beyond my limits, and develop my endurance. But I also think it's a lot of fun!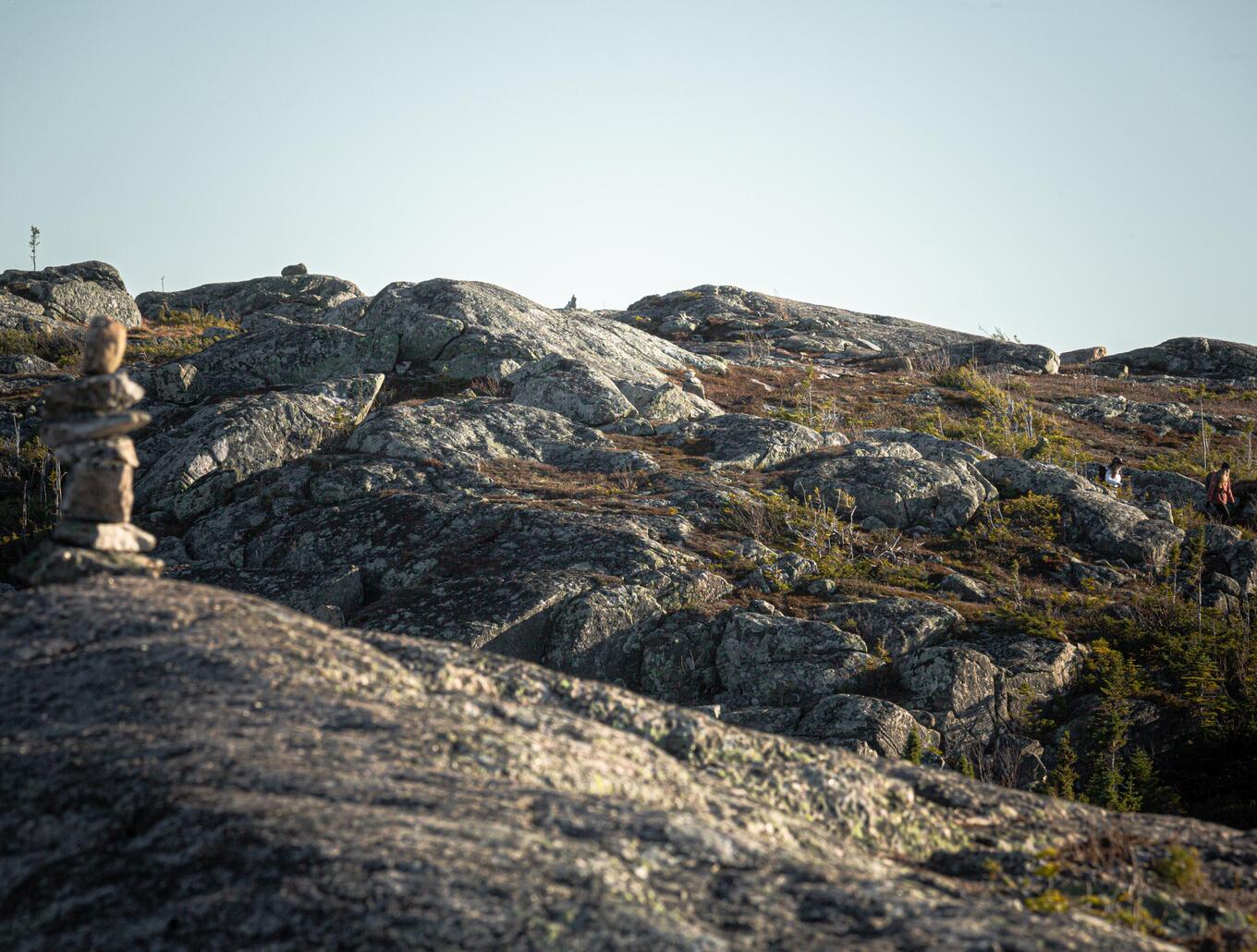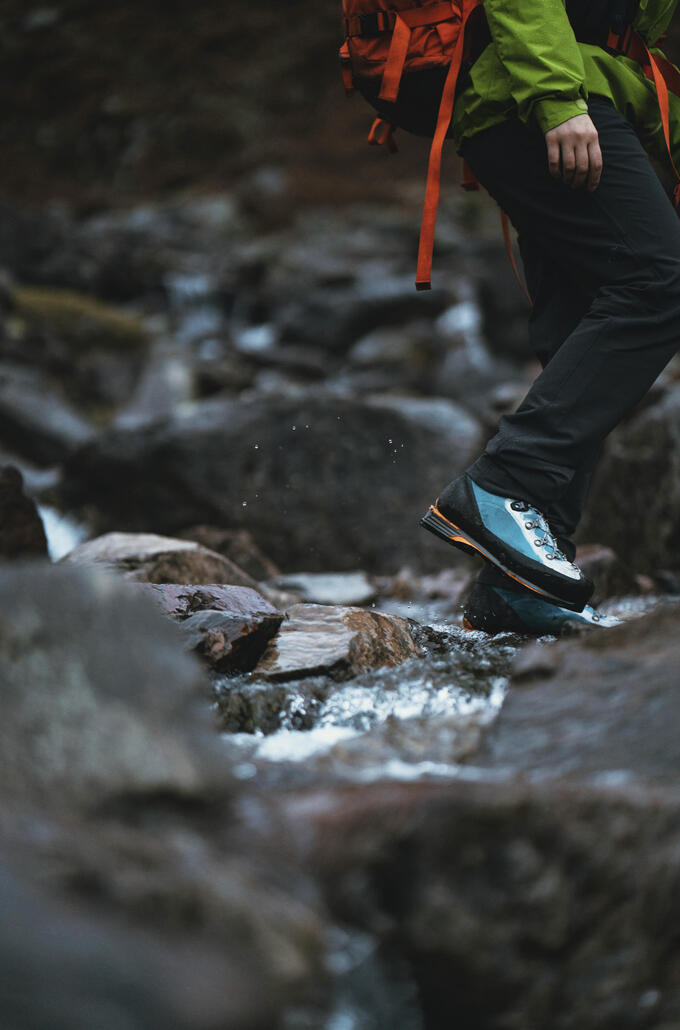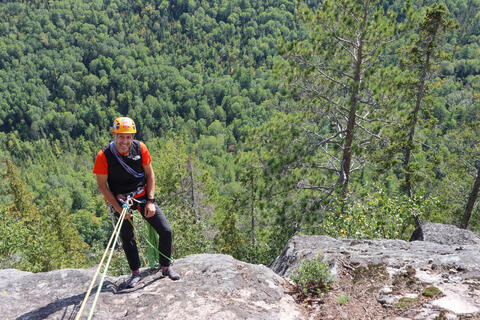 Ian Bergeron
Publisher of the EscaladeQuebec.com website, and ambassador for The North Face and Smartwool, one could call Ian a true adventurer. A regular visitor to mountain summits, his journeys have included the Andes, the Himalayas, and the Karakoram. Father to a small tribe of apprentice campers, his camping challenge these last few years has been to pass this passion on to his kids!
What kind of camping do you do (family, hunting-fishing, expedition and adventure, or others)?
Family, expedition and cycle-camping.
Do you travel light when you camp?
Yes and no, depending on the destination.
What's your best pre-camping planning tip? Do you have a hint you can give us?
For expedition and cycle-camping: less is more. In other words, the less stuff you carry with you, the lighter you are, the better it is.
What did you learn from experience, when camping?
That the fall, i.e. September/October, is the best time. There are fewer bugs, it's colder, etc.
What 5 items are you not able to do without (because they're versatile or necessary)?
Headlamp
Good quality sleeping pad
Lightweight tent, in good condition
A tuque
Merino wool sweater, because it never smells bad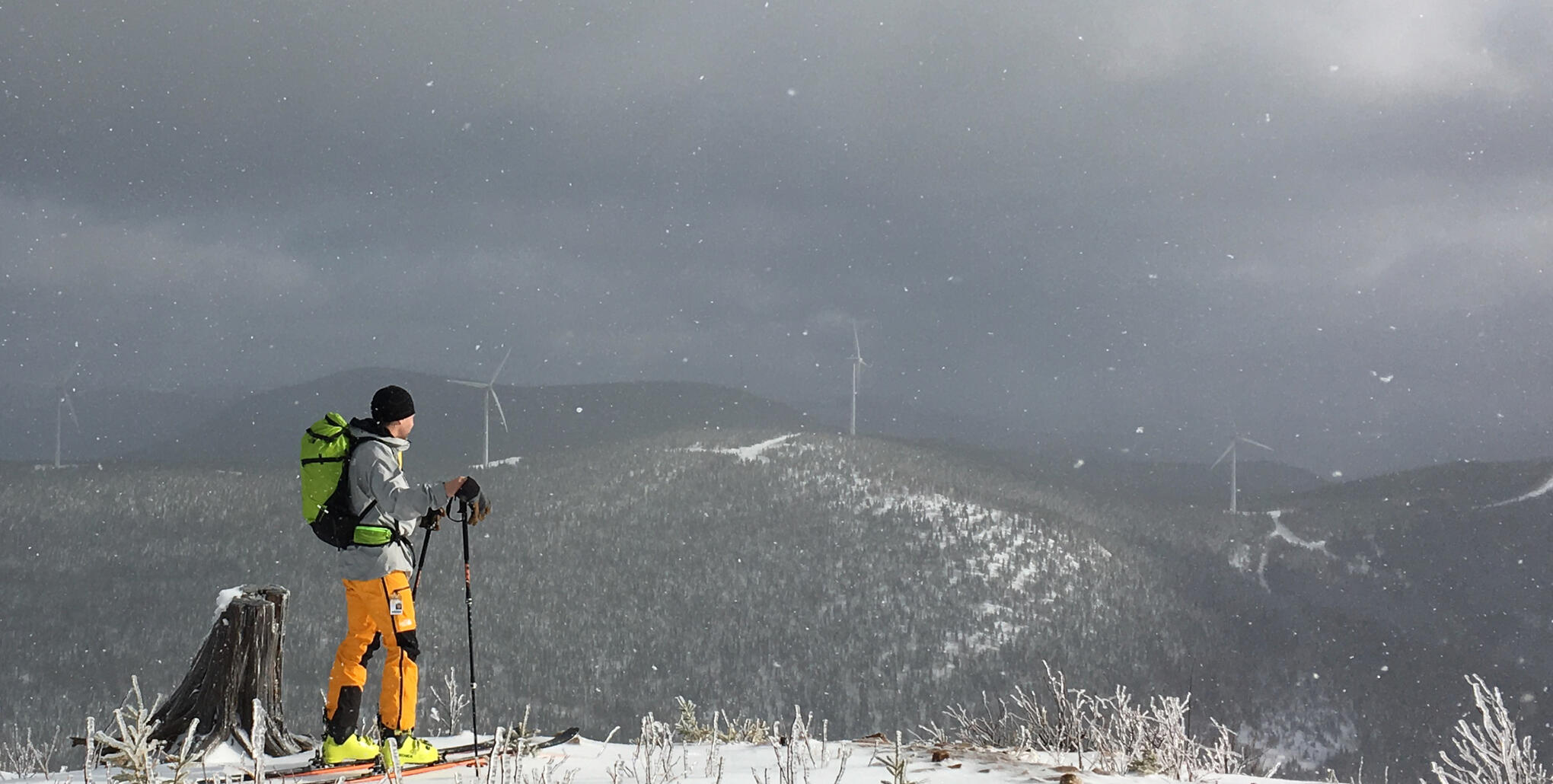 What do you look for in a camp-site? What criteria makes a spot a good one?
That depends on the type of camping, but essentially off the beaten track, for peace and quiet, and so as not to hear your neighbours sing call-and-response songs!
What's the most extreme situation you've found yourself in, when camping?
A windstorm at K2 basecamp and at Aconcagua's camp 3
In your opinion, what's the best meal to cook when camping (the best, the easiest, or the most successful one)?
Pasta… it's a classic that can be cooked anywhere!
What's the best part of a camping trip (one that makes the experience truly memorable)?
As I said above, fall in Quebec, but if one has the proper  equipment winter is also memorable!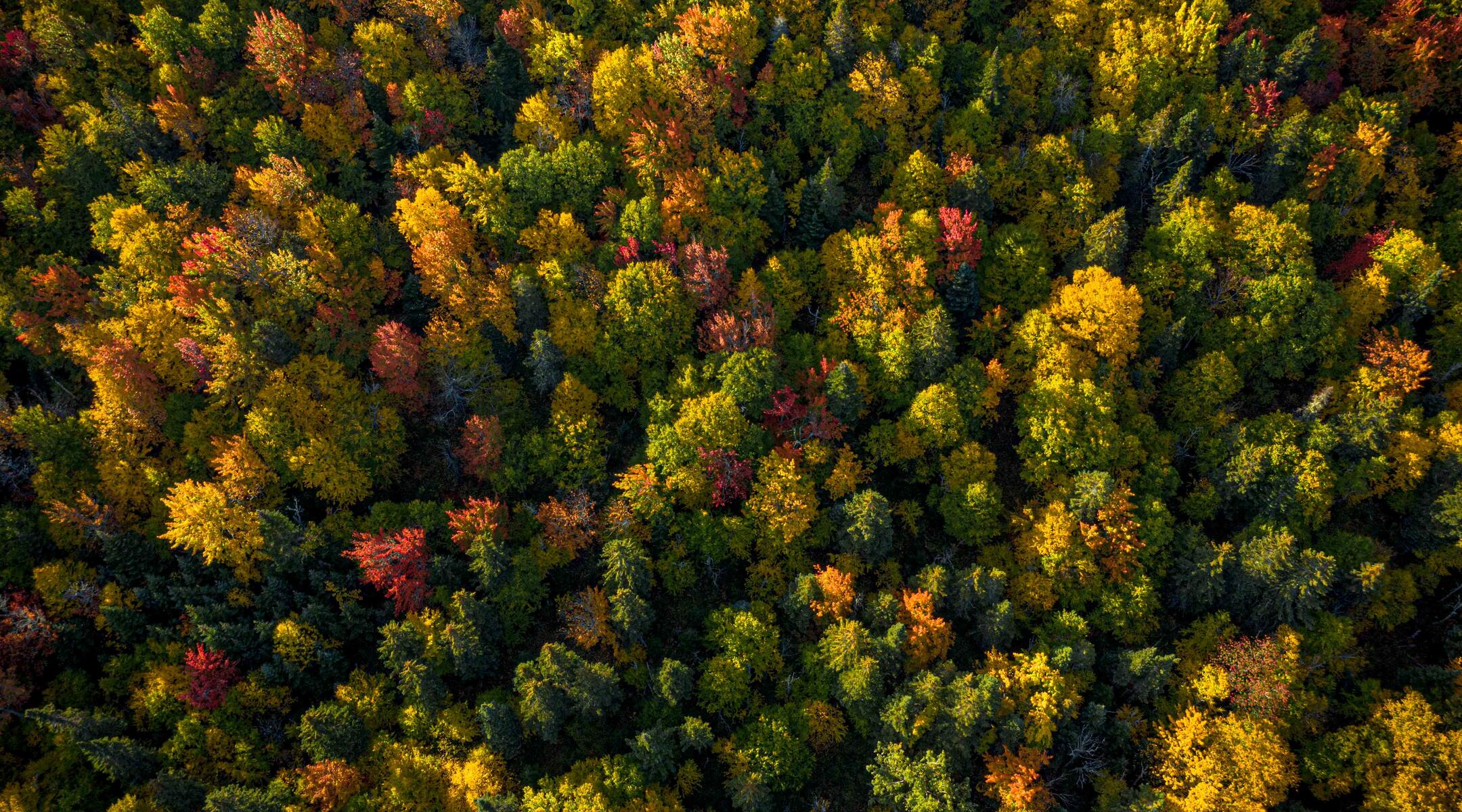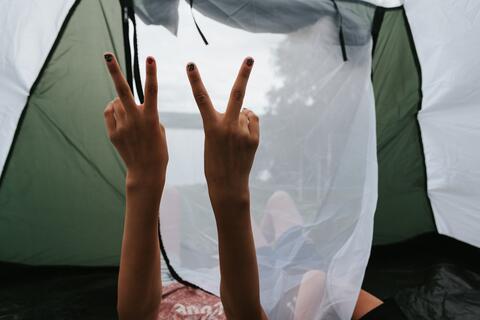 Wilderness camping, winter camping… Do you dare get away from it all to go on a new adventure?
Text
Camille Dufour Truchon, Mark Lindenberg (Translation)
Photos
Patrice Gagnon, banque d'images et courtoisie