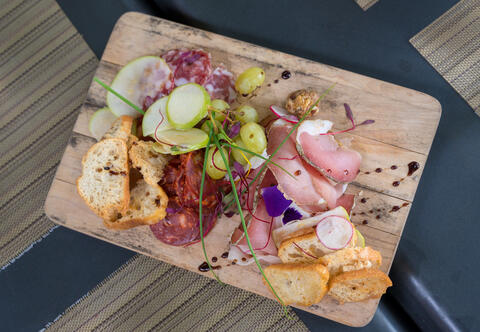 Les Viandes Bio de Charlevoix
This profile of the multi-generational Les viandes bio de Charlevoix gourmet food company is served on a platter for you...For the love of animals, fine products, tradition, the environment, and of family.
Family Matters
Family is the grandmother whose fudge recipe was one-of-a-kind because of the quality cream she used, and made herself; it's the son whose father encouraged him to drink from the creek flowing across his lands and fields… It's the son, Damien, all grown up, now a business owner and father himself, alongside his wife and business partner, Natacha. A father proud to see his children Elsa, Félix, and Alexandra all take roles in the company, guaranteeing its future. A sustainable future, in which a legacy is preserved: land clean enough to drink from the streams, a company that has carved a niche for itself among the refrigerated display cases throughout Quebec, new facilities boasting the latest technology… The Girard family has reason to be proud of its business model, its closeness, and its success!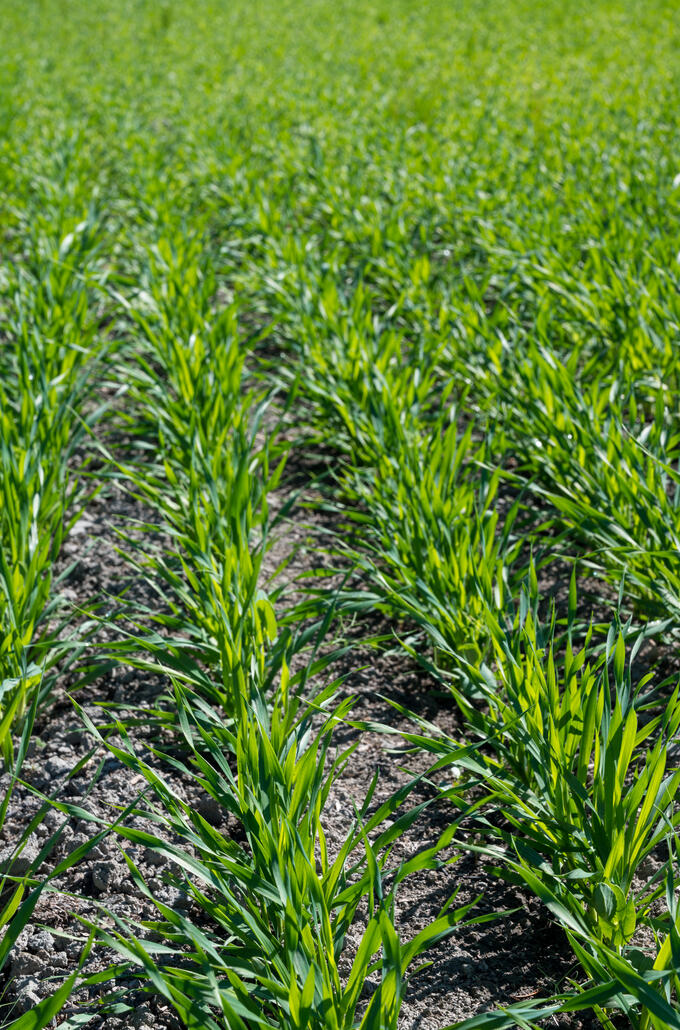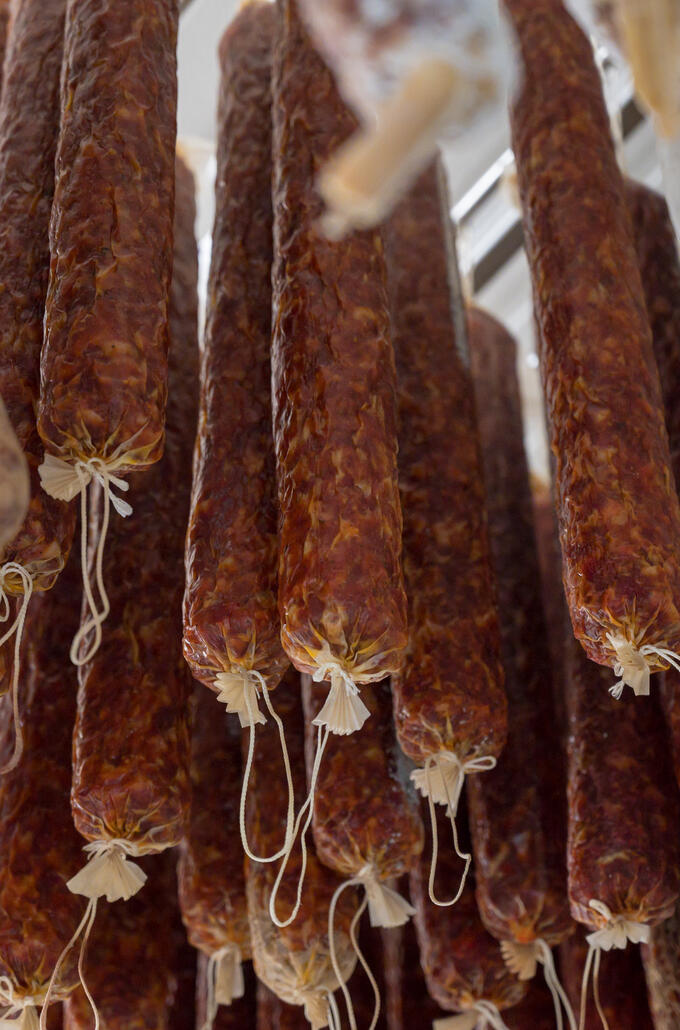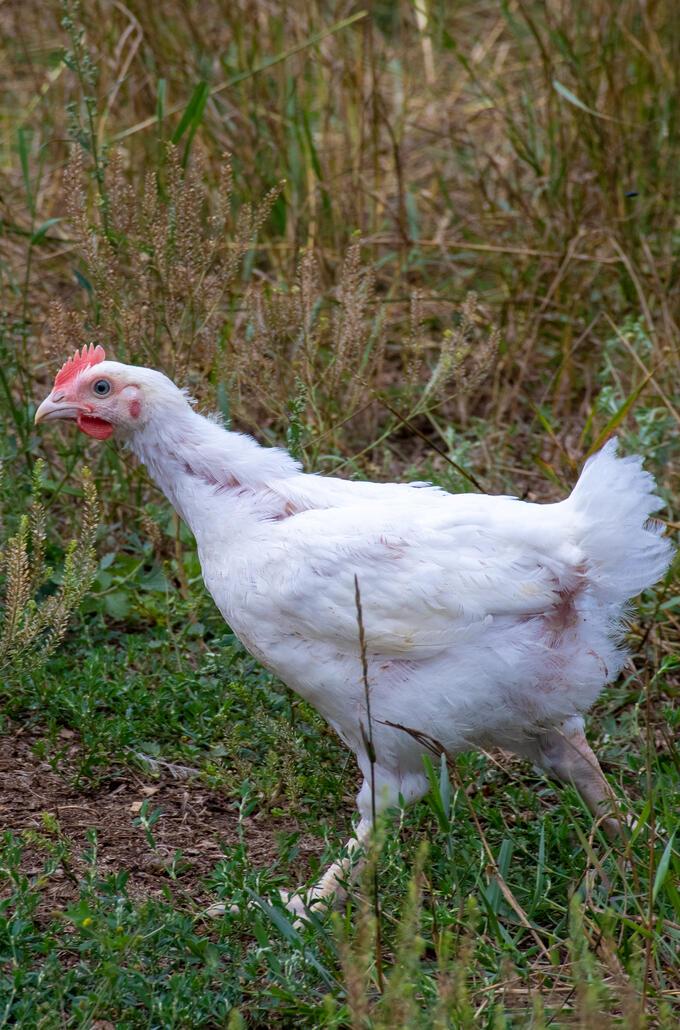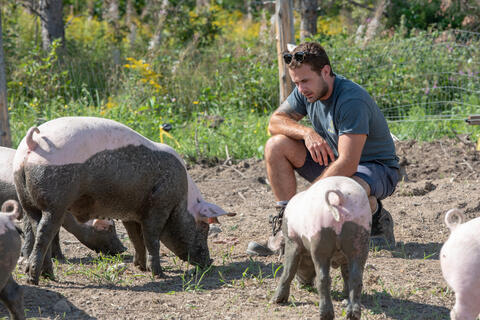 All despite the hardship of a major fire in 2017 that destroyed the hog-house and took the animals, some of which had been with the family for years, with it: a stumbling block the Girard family turned into a stepping stone.
Raising pigs and chickens, growing the grain needed to feed the animals, on-site processing to produce fresh cuts of meat, and prepared foods packaged in charmingly-decorated glass jars, to say nothing of the delicious charcuterie that made Viandes Biologiques de Charlevoix famous: Damien and his family put everything into offering quality local organic products.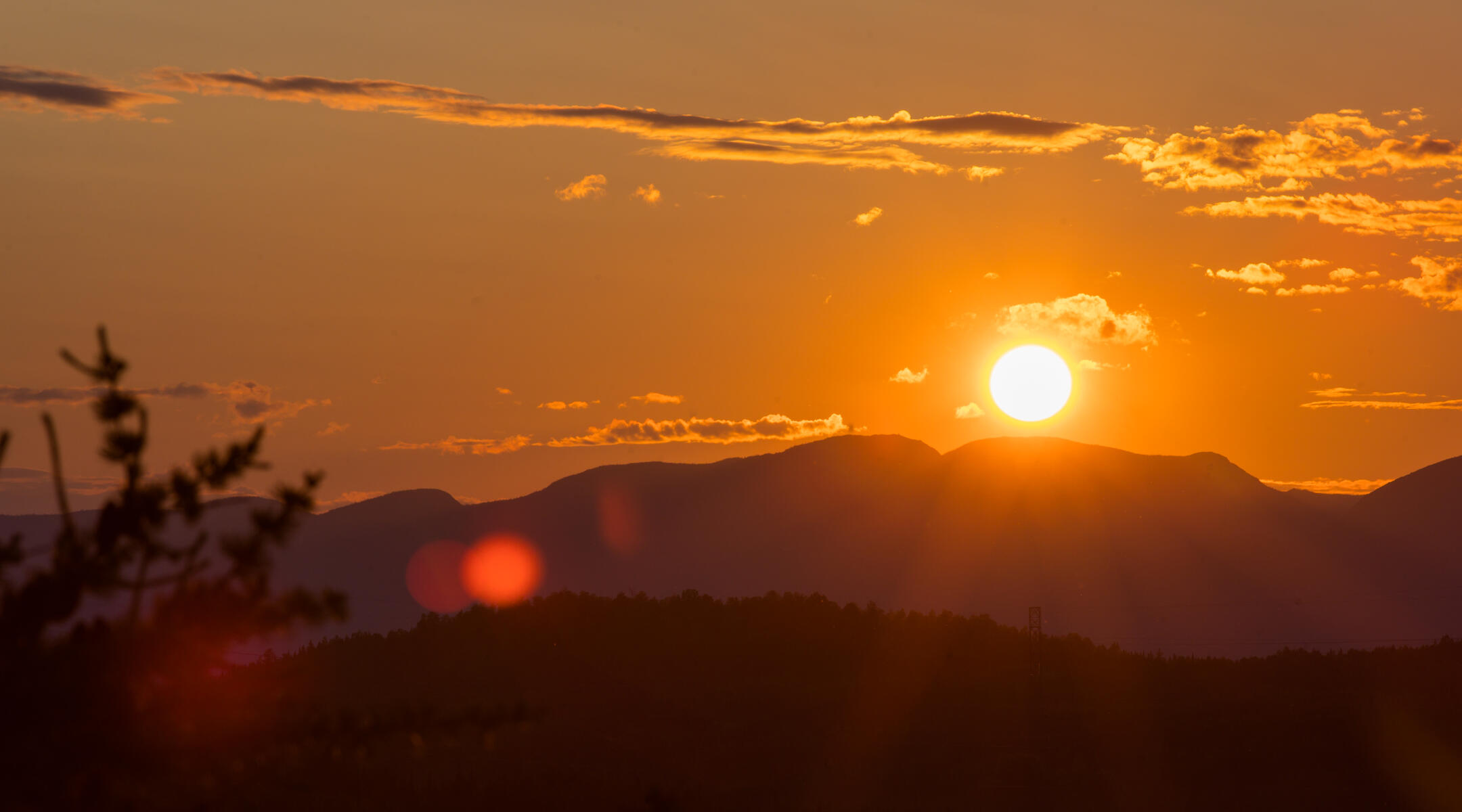 WE LIKEN THE UNIQUENESS OF OUR FARMING AND ANIMAL HUSBANDRY TO THE PROPERTIES OF A GRAPE VARIETY WHOSE QUALITY IS DIRECTLY LINKED TO THE ONE-OF-A-KIND ATTRIBUTES OF THE REGION IN WHICH IT GROWS.
Whole chicken, cooked ham, pancetta, le Pieux dry sausage, chorizo, country-style morel and hazelnut paté, as well as chicken spaghetti sauce and our famous stew: those are just some of Viandes Biologiques de Charlevoix's ready-to-serve products you can bring home to your kitchen, thanks to their wide availability locally, and throughout the province of Quebec.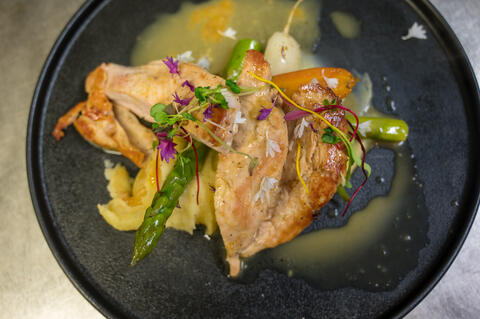 Histoire Les Viandes Bio de Charlevoix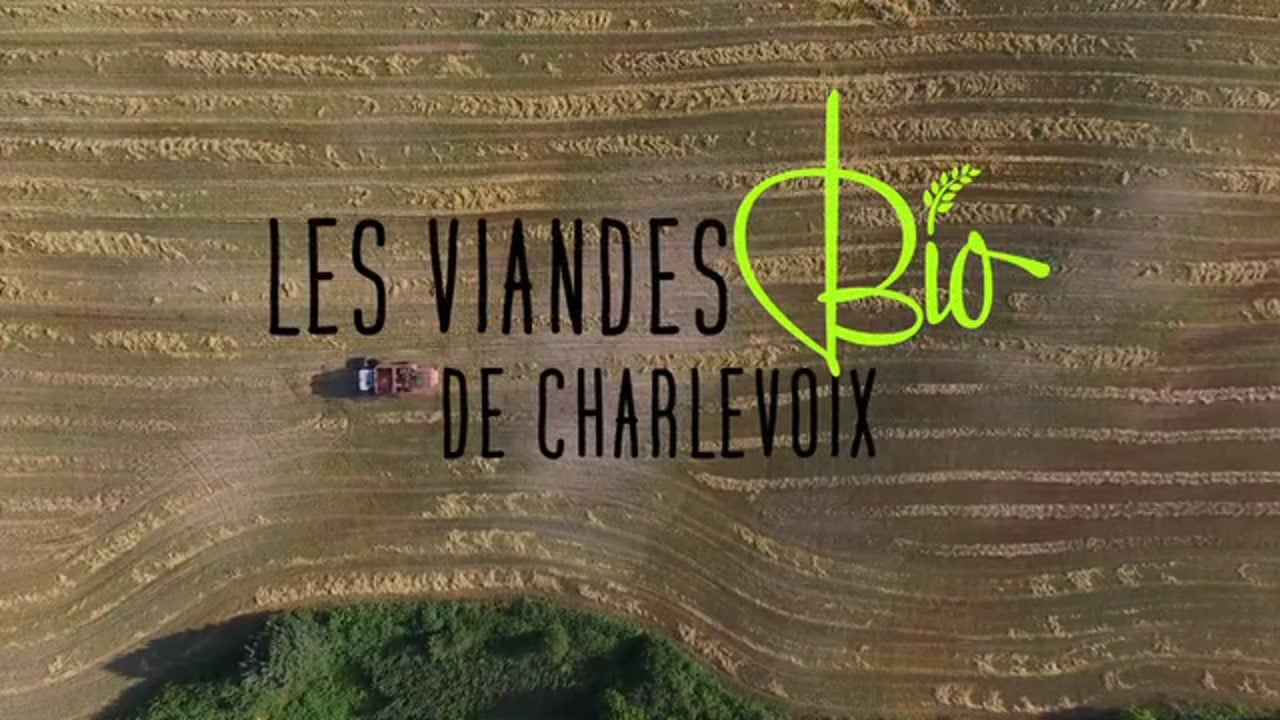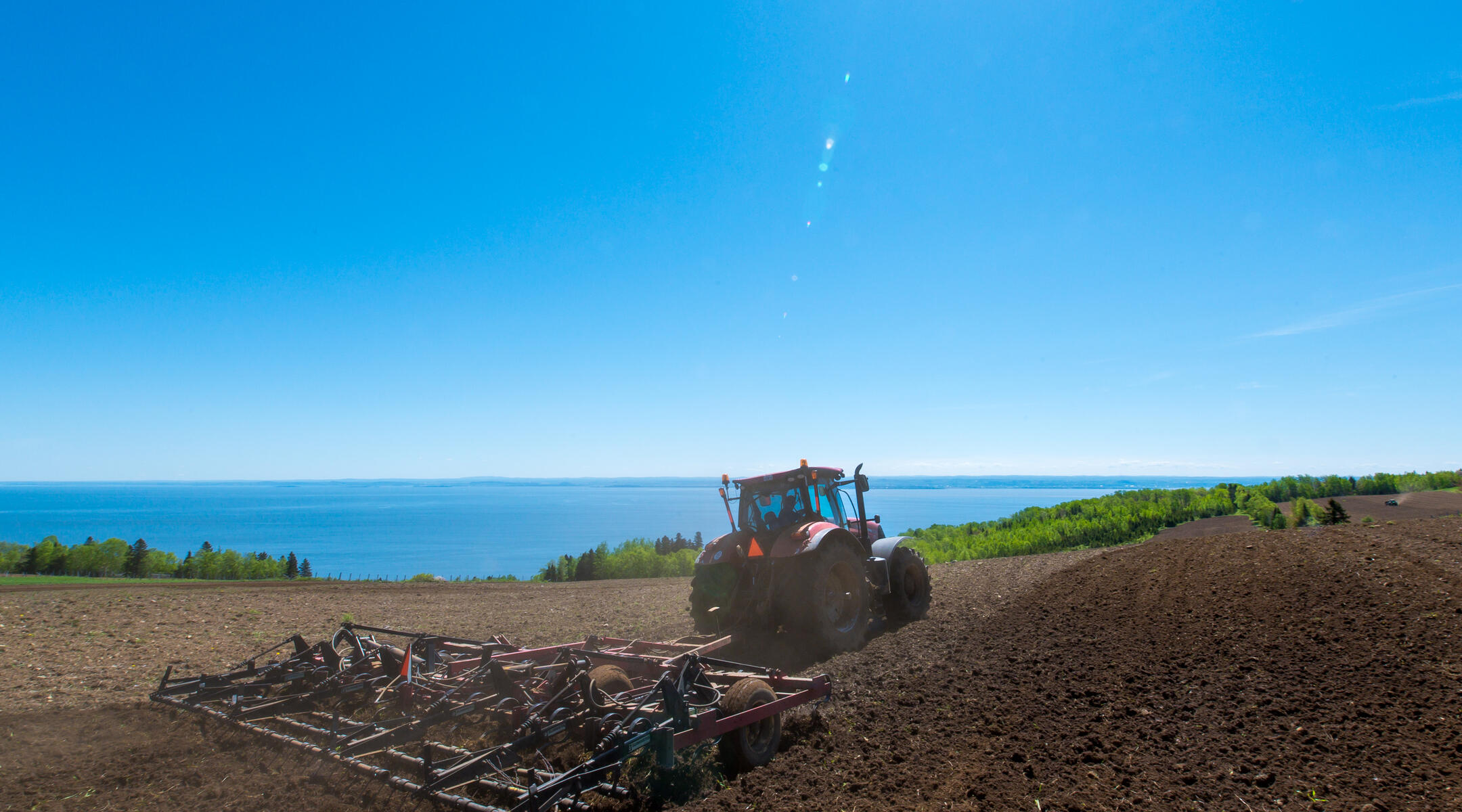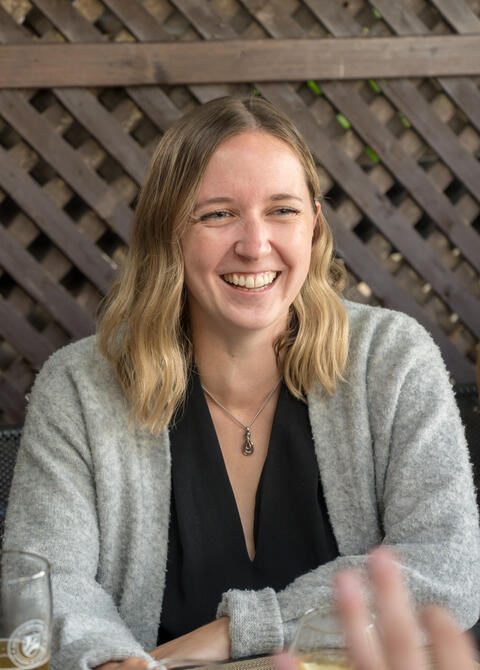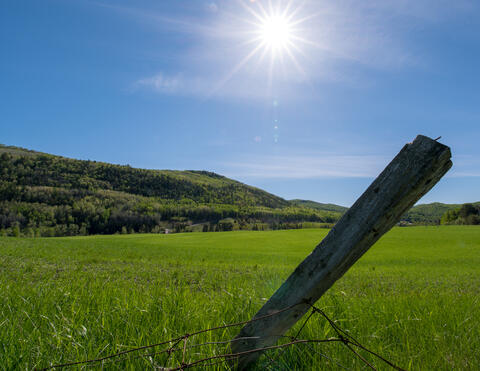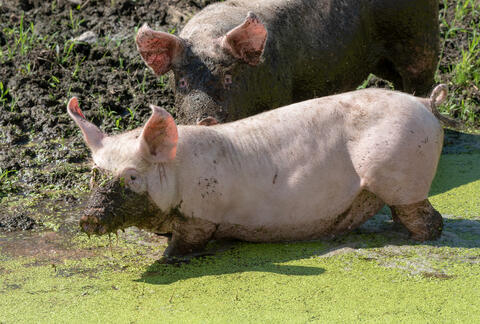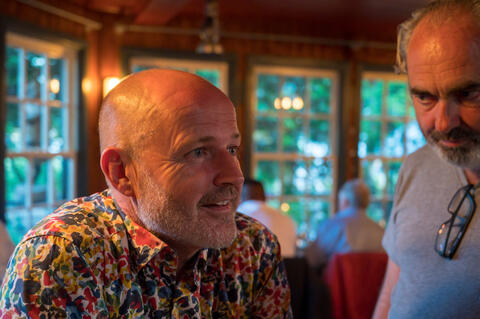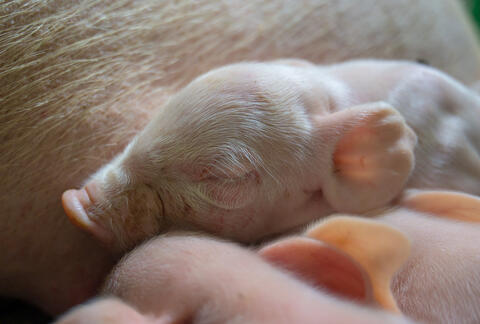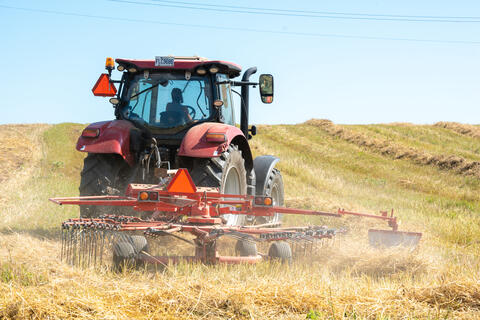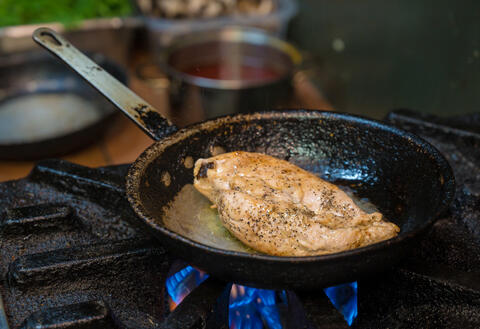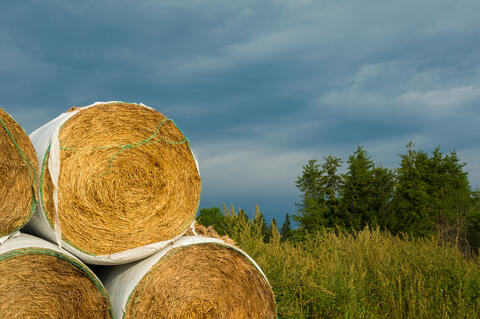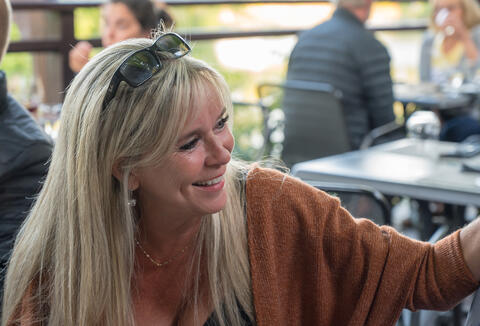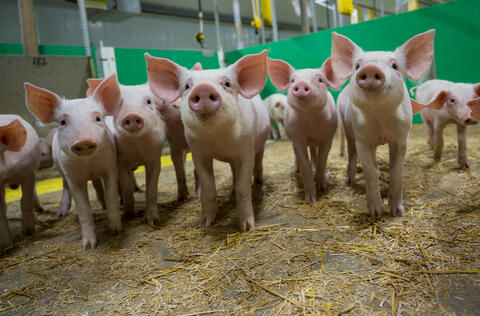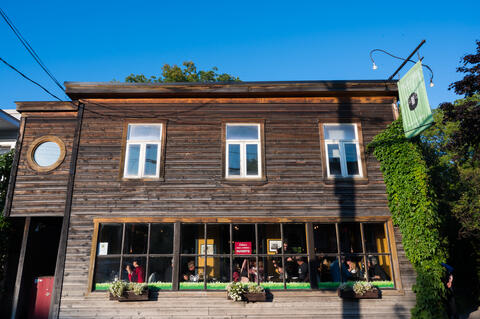 Text
Camille Dufour Truchon, Mark Lindenberg (translation)
Les Viandes Bio de Charlevoix
125 Rue St Édouard, Saint-Urbain, QC G0A 4K0
418-639-1111 / 1-888-435-6785