Arts & Entertainment
Getaways
Trekking Alpagas Charlevoix
"So, how was your weekend?" "Oh, great. I put a leash on my alpaca, and we went for a hike…" You've got to admit, just being able to casually throw that phrase out there when you're standing around the office coffee machine suddenly makes this activity way more cool!
Unusual activity : Alpa-Trekking
But with their thick, shaggy, smooth hair, and infinitely long eyelashes framing their oh-so-bulging eyes, the alpacas didn't have to do much to convince us to go for a wildly entertaining walk in the woods together, with Alpagas Charlevoix!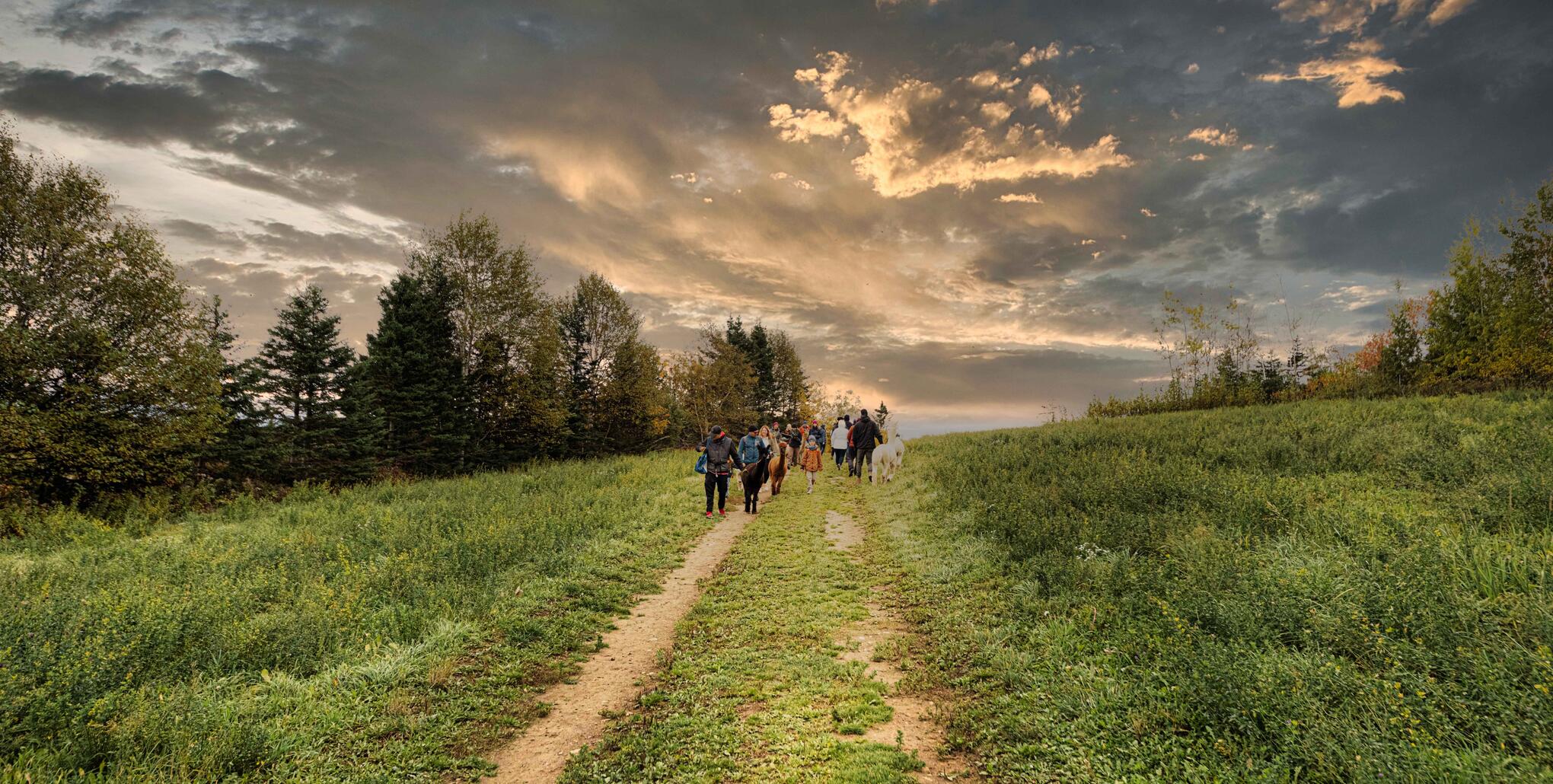 And although they sit at the very top of the Cuteness Scale, you'll have an urge to scold them a few times, these gluttons who think of nothing but grazing the smallest little blade of grass, trail-side… You need to be alert and ready to stand firm the moment you take charge of Bollock, Zorro, or Caesar, the frisky young males who accompany us on our walk. The instructions are clear and simple, the guide is funny and friendly… Now, bridle in hand, we're ready to climb that first hill!
Almost ready… Nope, we're not eating the grass! Get your head up, Bollock! Now, what was I saying?
Oh, yeah! In no time at all, we get our glutton under control again, make him straighten his long neck, though he's still furtively trying to mow the grass at our feet… The air is fresh, the view is fantastic, and the group is a cheerful one, all glad we've figured out how to control our beasts properly, we pet them a little bit and take a few selfies with our new furry friends (a sure-fire success on Instagram)!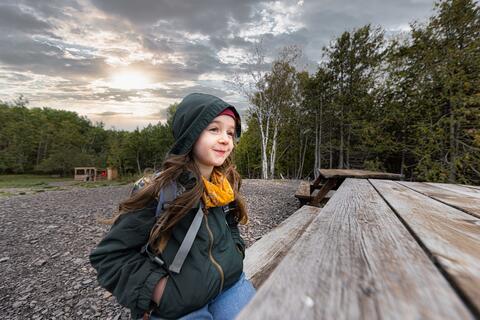 We move from clearing into forest, and slowly descend towards the river on the land owned by Alpagas Charlevoix, an alpaca ranching business that sells artisanal products, and carries out recreational tourism activities, at Les Éboulements. At the very end of the trail, after a moment among the trees, huge heritage apple trees welcome us to landscaped grounds. There's an enclosure and hay for the alpacas (because, of course, they're still hungry) and a hillside patio furnished with large picnic tables for us. A picnic is eventually delivered to us, arriving by ATV, packed in cute little isothermal lunch bags we're allowed to take home, to remind us of our woolly buddy-for-a-day!
Upon our return to the starting point, we visit the farm to say hello to the female alpacas too, not to mention the babies, when there are babies to see… And the store, because we can't get enough of the extreme softness of alpaca wool!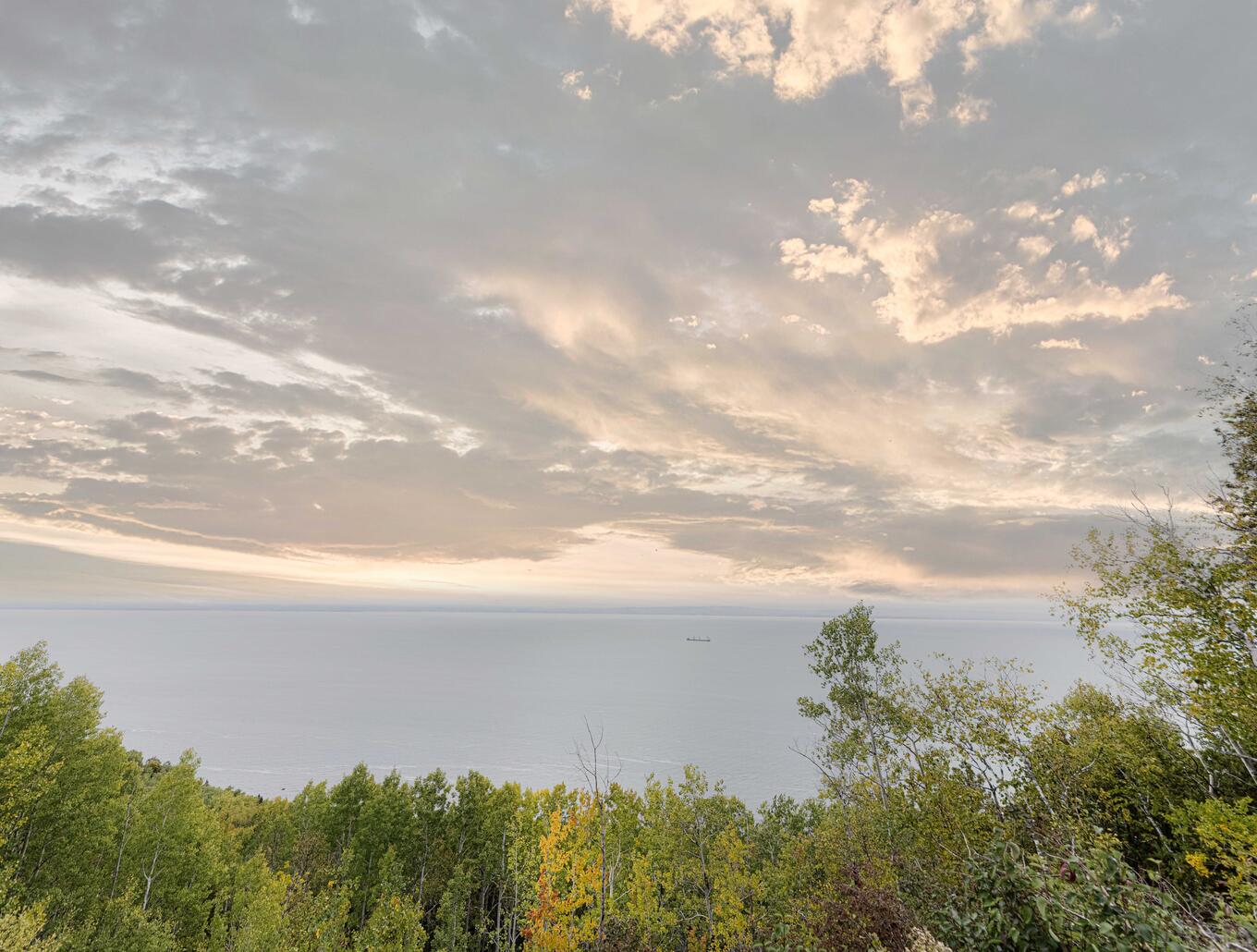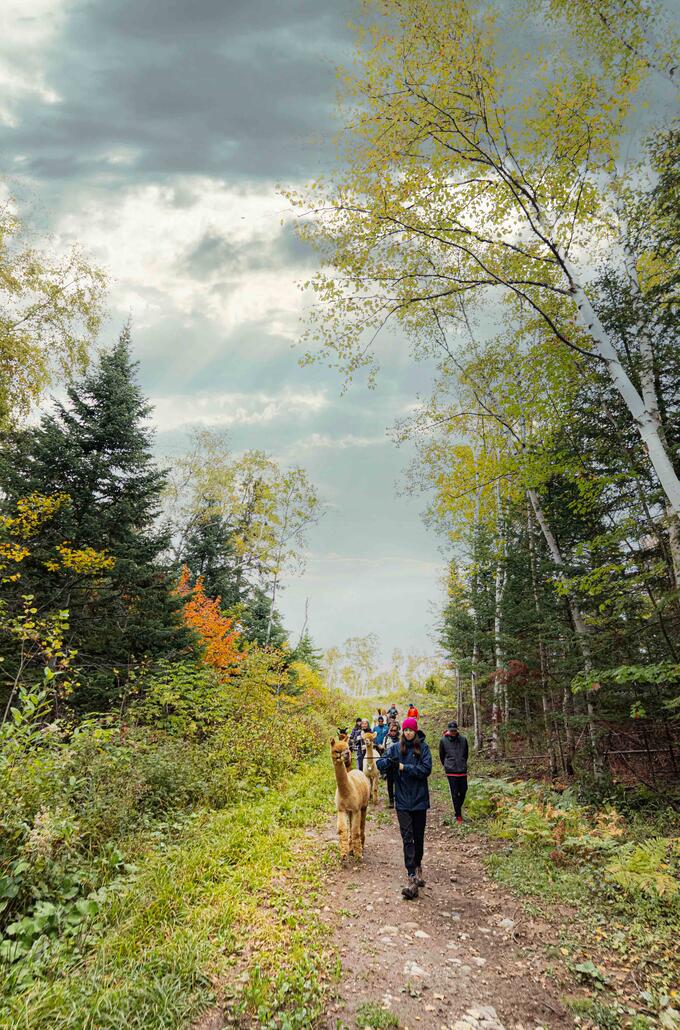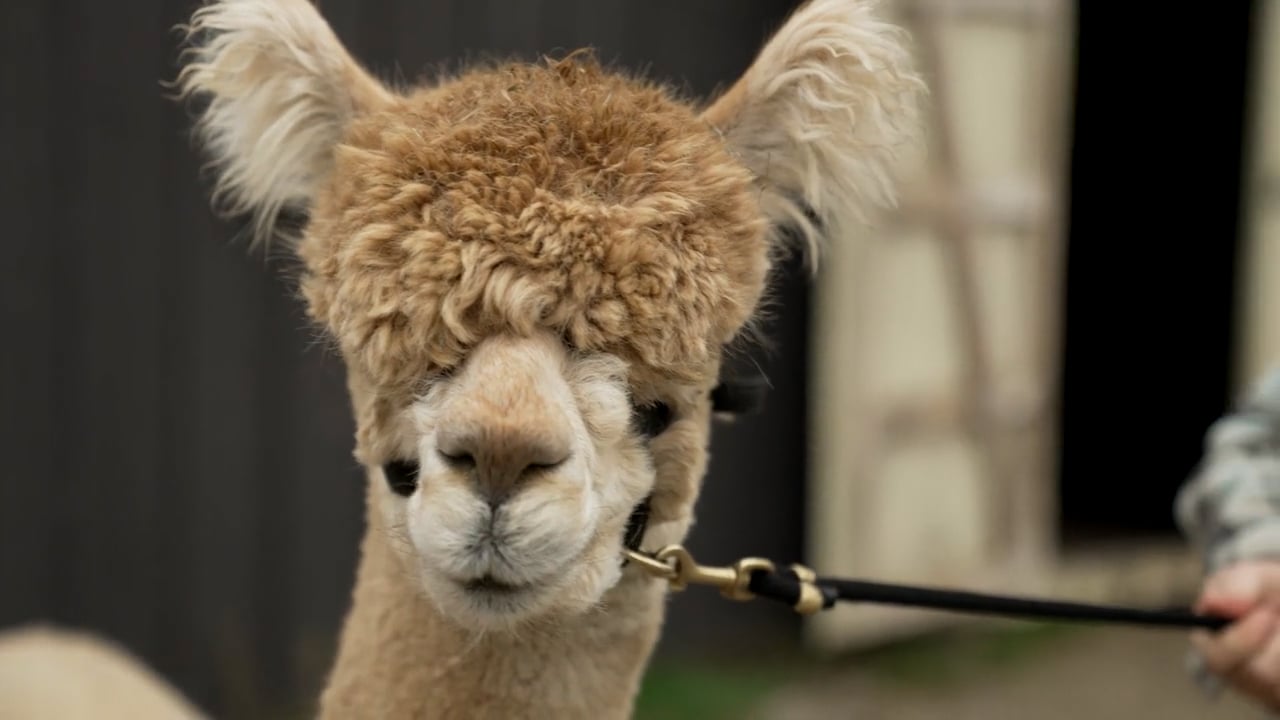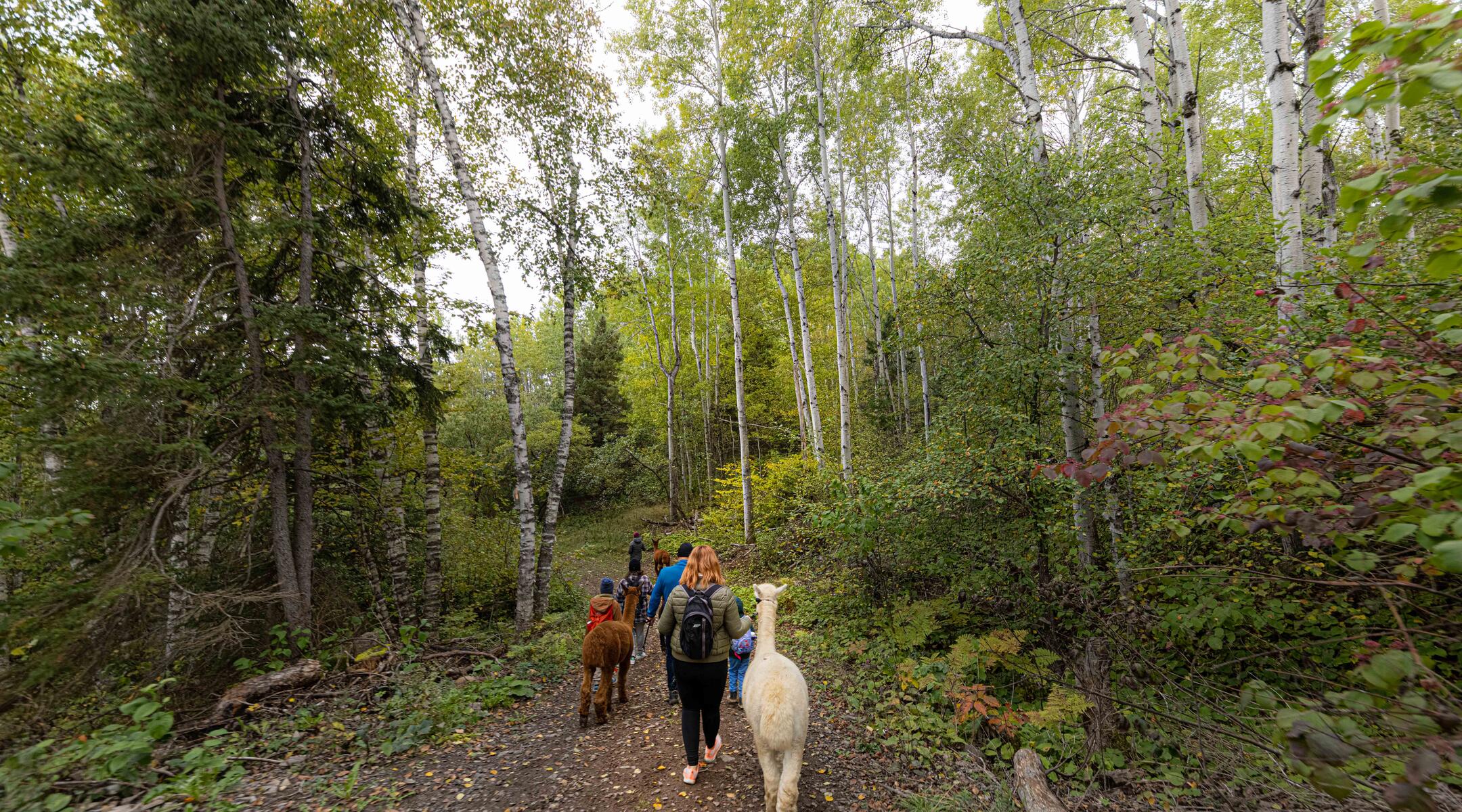 Toasty toes
Whether you're relaxing on your own, practising a winter sport, heading out on the town or just trying to warm your toes with a loved one, you need a solution that combines comfort and style: cozy alpaca wool socks! Nestle your toes into these breathable and naturally dyed socks for total winter comfort.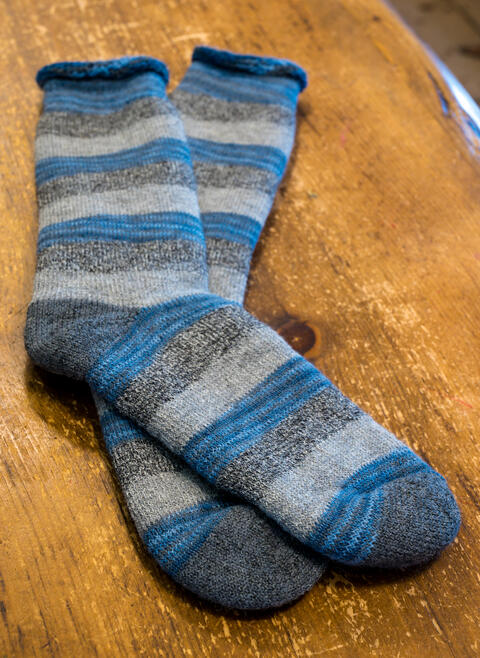 Text
Camille Dufour Truchon, Mark Lindenberg (translation)
Video
Patrice Gagnon (Caméra), Camille Dufour Truchon (Montage)
Photos
Patrice Gagnon - Sylvain Foster
​2643, route du Fleuve                           
Les Éboulements, Qc, G0A 2M0        
Business hours:
Friday to Sunday: 10 am to 4 pm