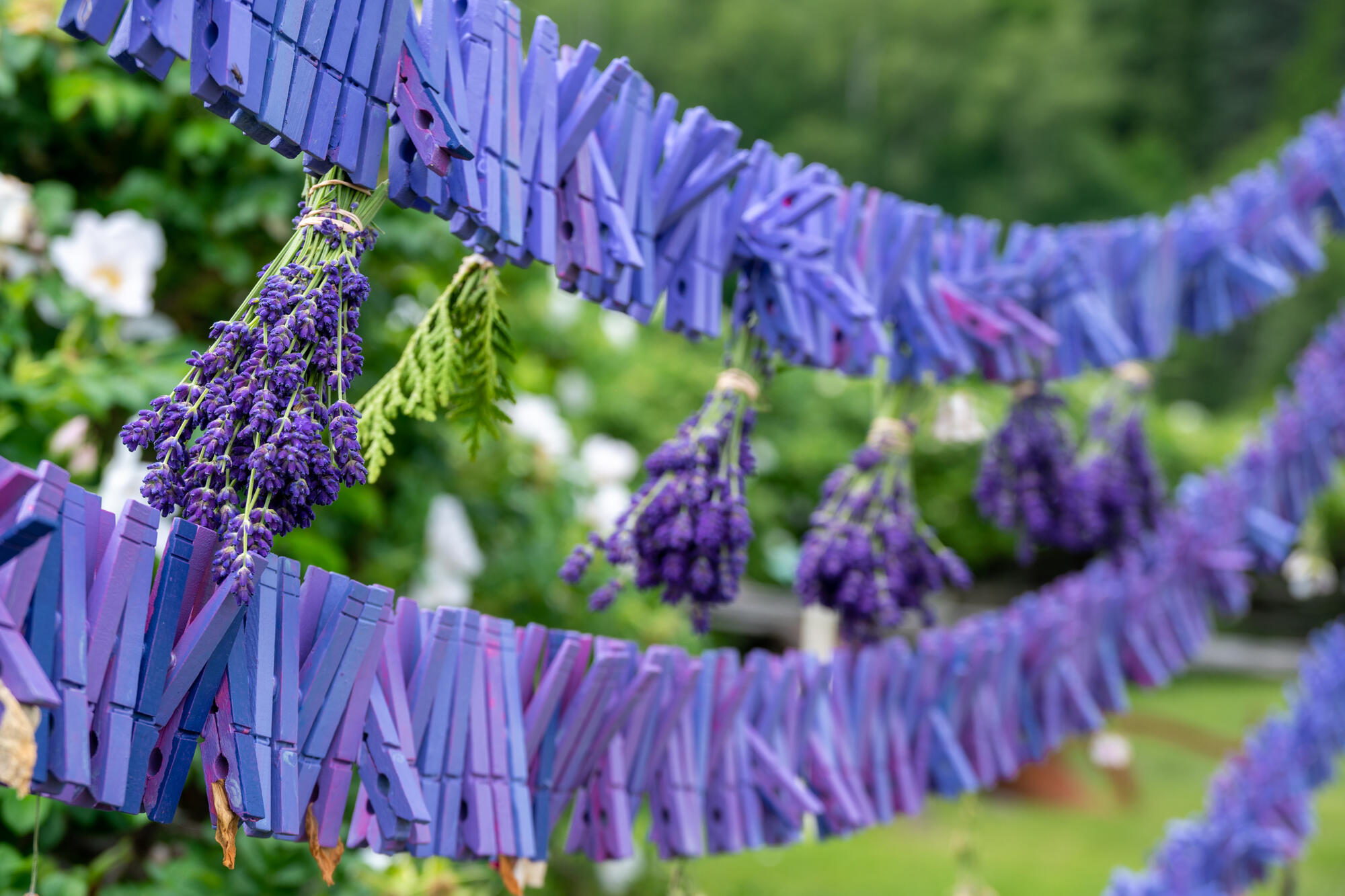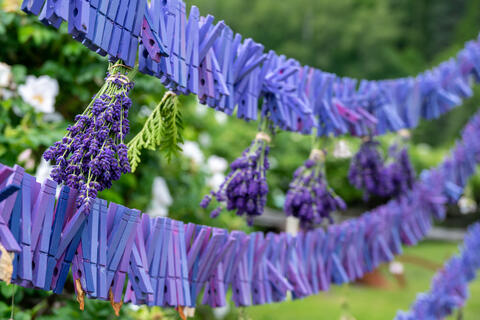 Arts & Entertainment
Getaways
The sounds of clay being hammered against work surfaces, a wave rolling in, the rustling of grass, the lowing of cows in the distance, a palette streaked with colour in a studio, and in another, a band saw, a summer downpour drenching rows of lavender. Pays'Art [LandScapes] is the catalyst for all these beautiful things, for all this life, awakening our senses a little, where magic is at work, where art and agriculture meet… An encounter with creative works in scenic surroundings!
"art tour" PAYS'ART
Ten projects, the creative labours of artists from across Quebec, are planted in harmony with 10 different Charlevoix agricultural lands. Come with us as we learn about these people: 10 artists and their approaches, 10 agricultural producers and their stories…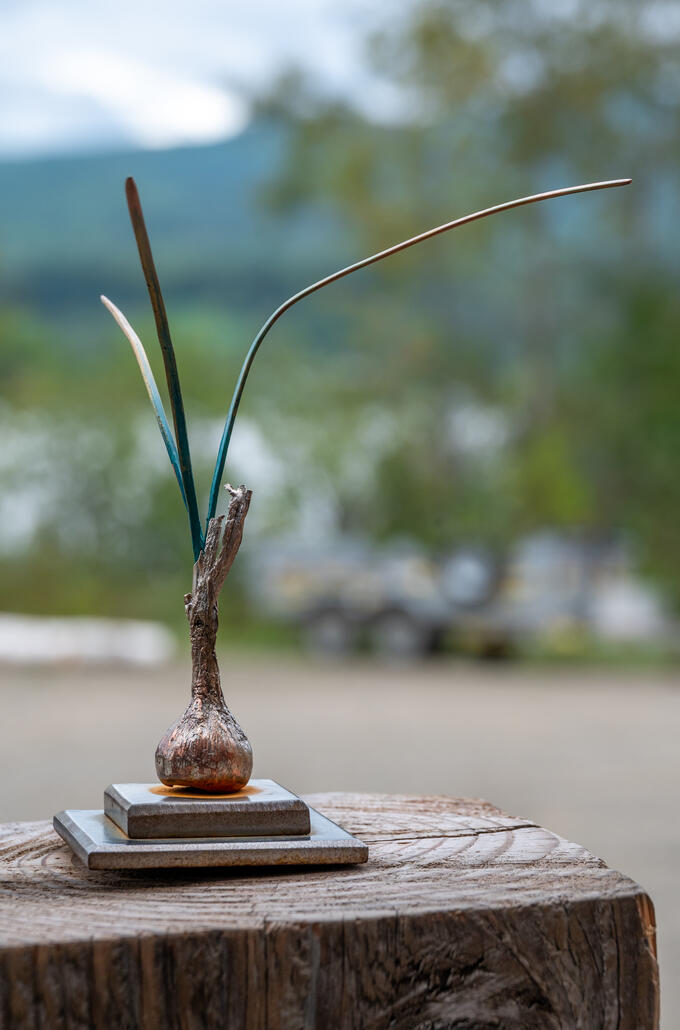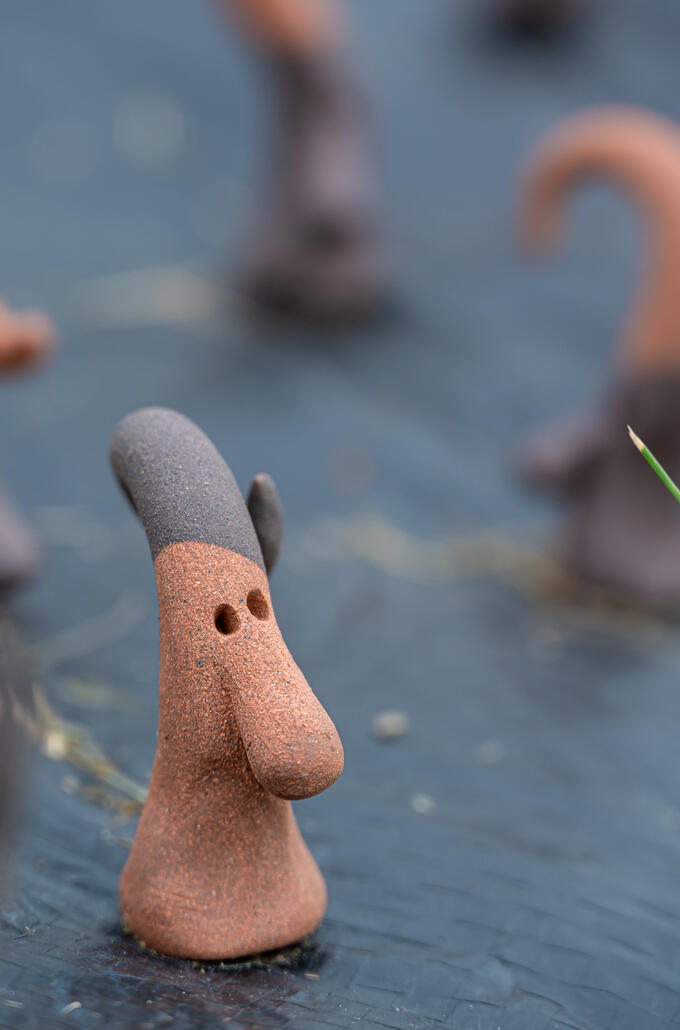 For me, the landscape is part of sculpture, really. Part of a whole.
Nadia Mercier, Collectif Maheux-Mercier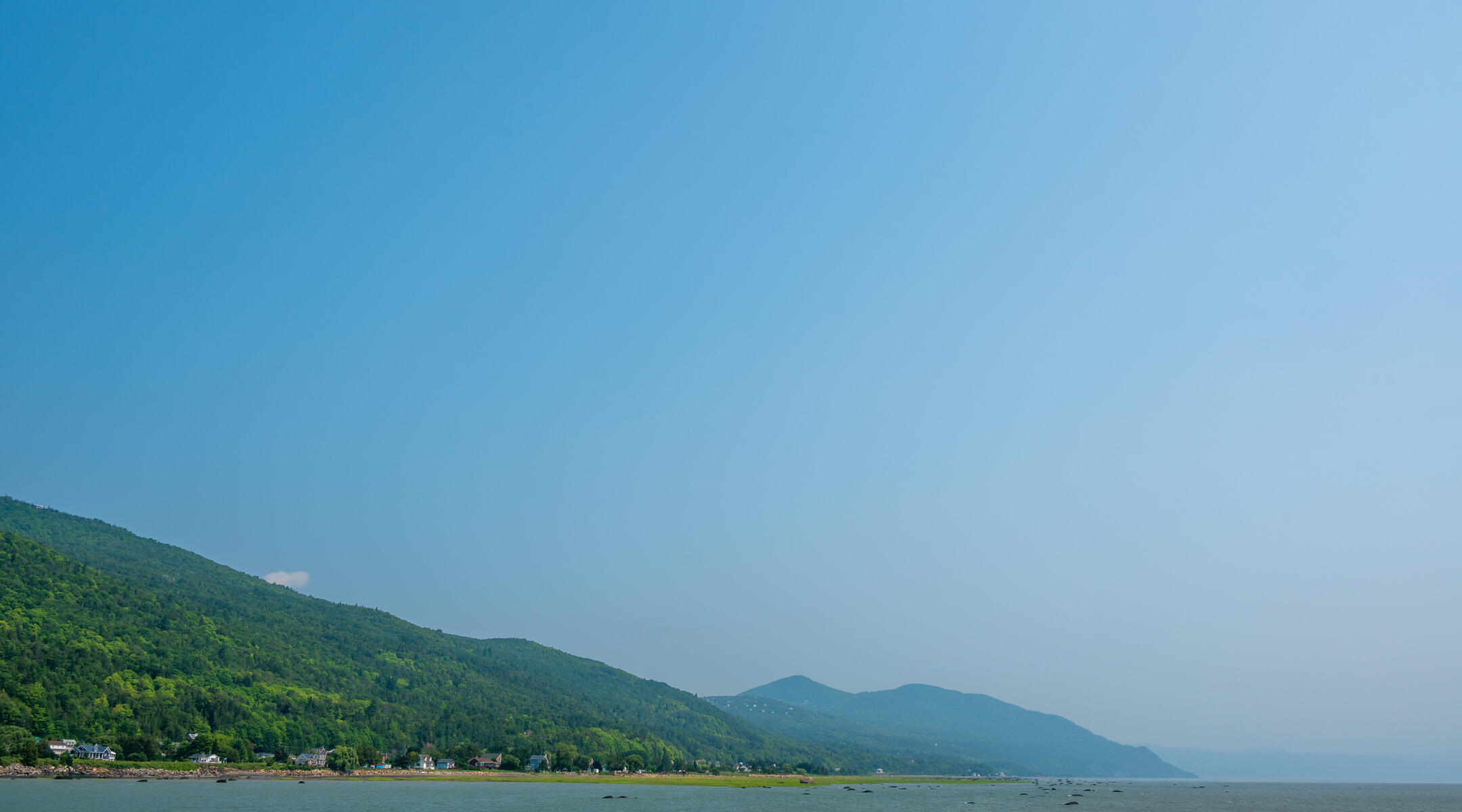 THE CERAMICIST AND THE FARMER BOTH WORK WITH AN ESPECIALLY COMMON MATERIAL: CLAY, EARTH. WE'VE ALWAYS GOT OUR HANDS IN IT, WE'RE WELL-ACQUAINTED WITH IT…
Chloé Lucie-Desnouveaux, Atelier la Terrière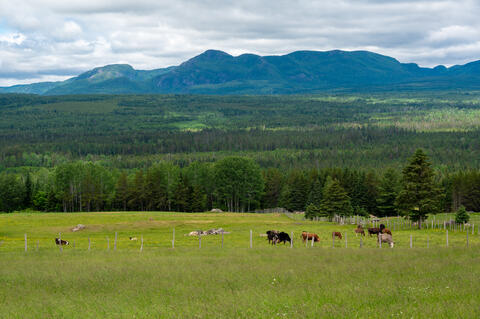 The challenge of creation, the challenge of production; in this place, the dialogue begins, and comes alive, around artistic understanding — creating bridges between two worlds and two visions… A challenge initiated by both Charlevoix and Charlevoix-Est regional county municipalities (RCMs) made creation of an "art tour" through the region's vast farmland areas possible.
It's alive, and full of wonder… It's a good idea for artists to continue creating artwork in nature. It gives us a different view of the world.
Serge Bouchard, Ferme la Côte des Bouleaux
Glide along with us in the series and discover the 10 Pays'Art 2021 projects in comprehensive profiles of the artists, and the producers they have partnered with.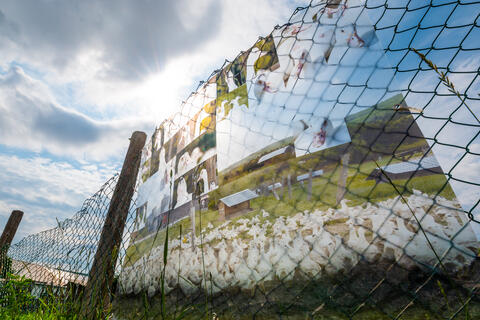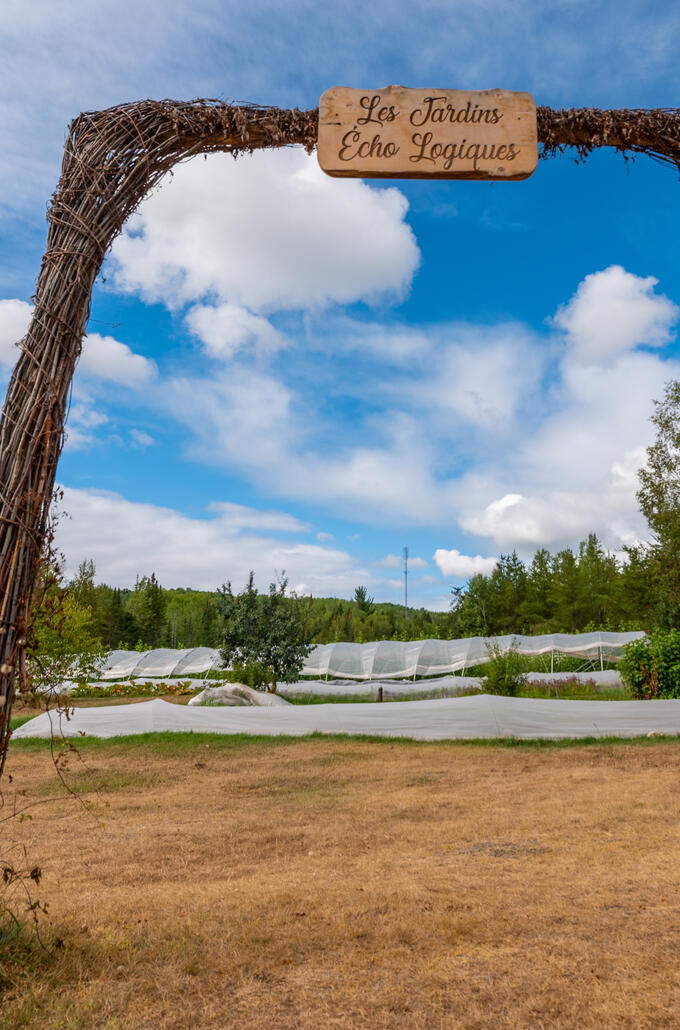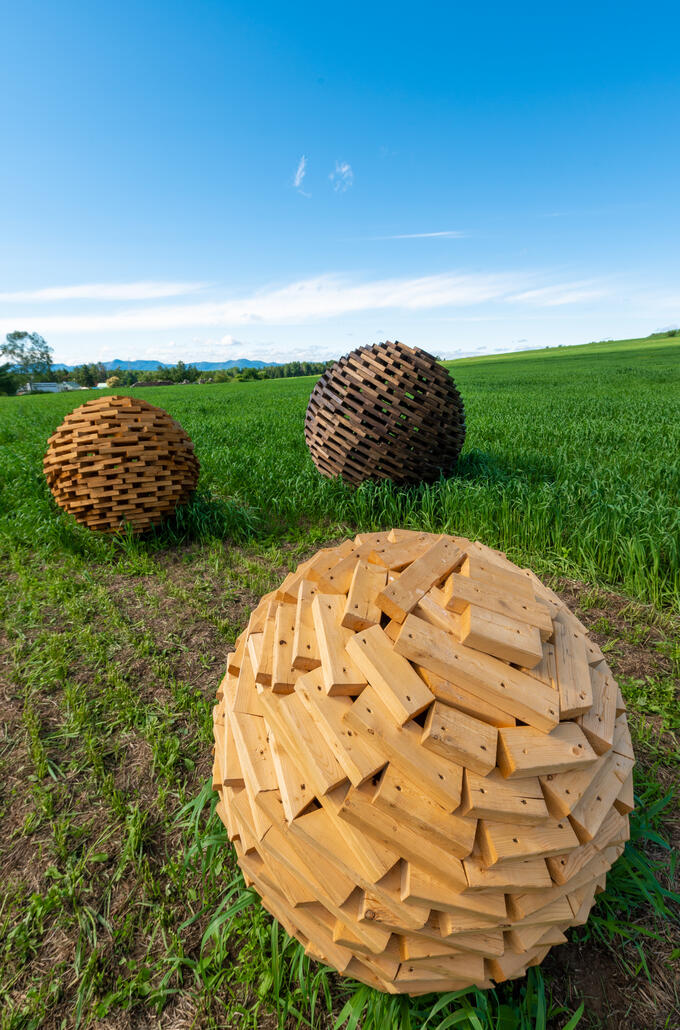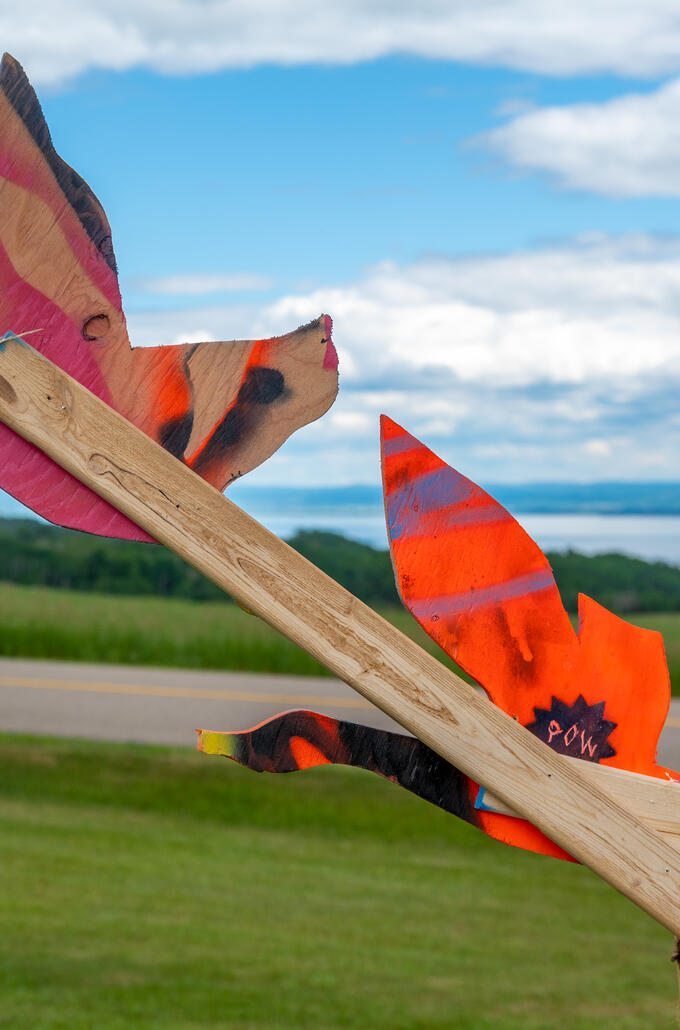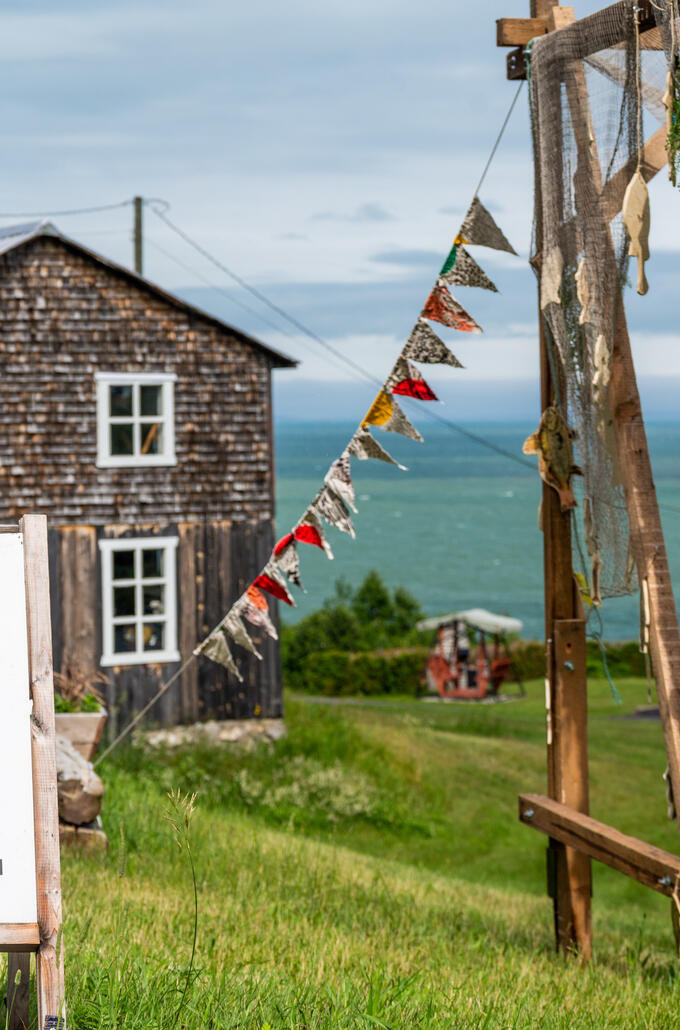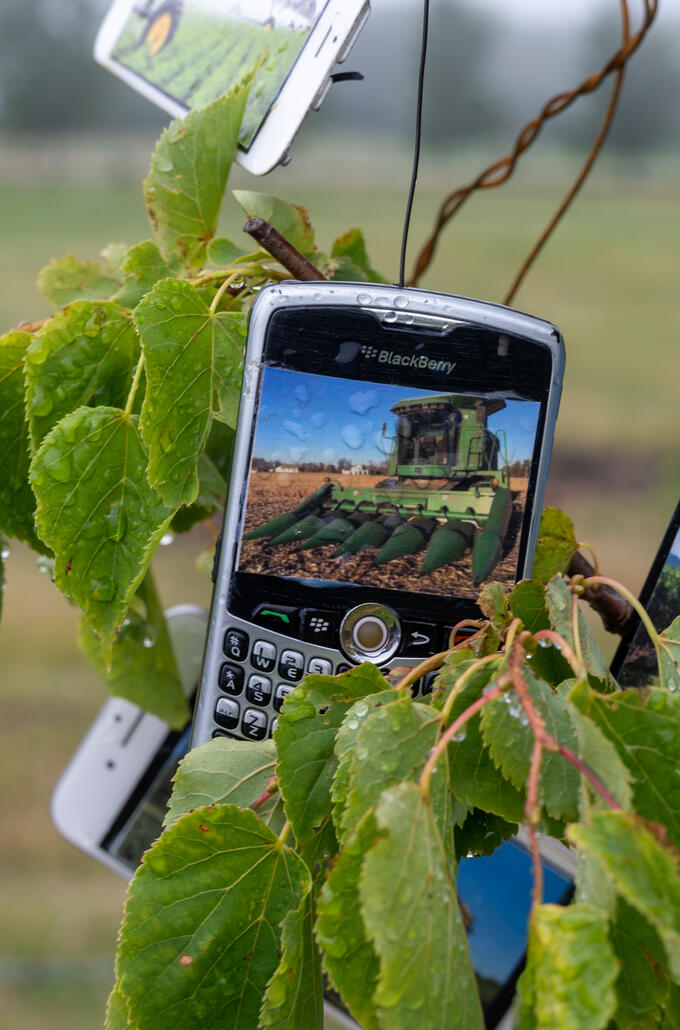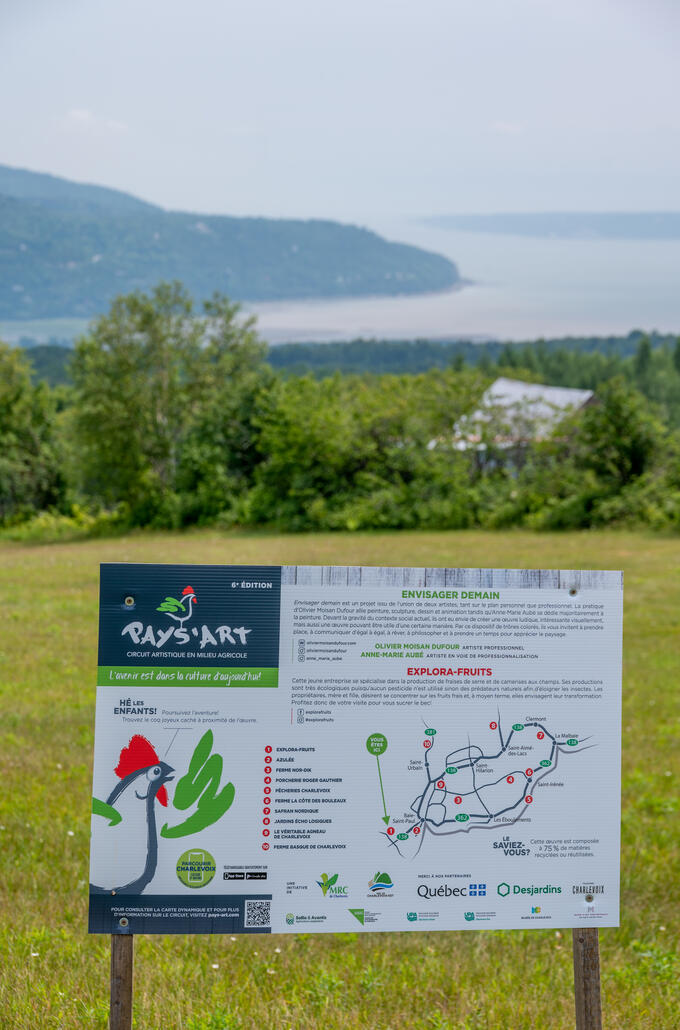 Text
Camille Dufour Truchon, Mark Lindenberg (translation)
Video
Patrice Gagnon (caméra et réalisation) Camille Dufour Truchon (montage)