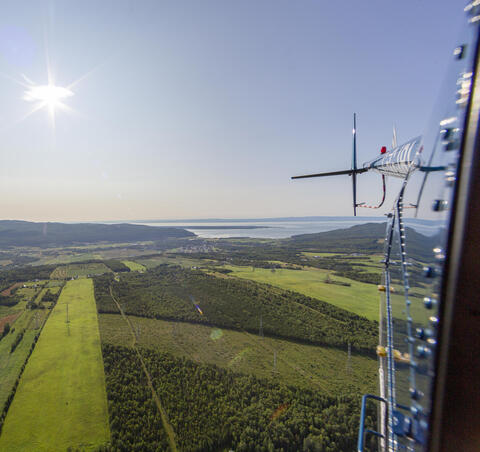 Arts & Entertainment
Food & Terroir
Getaways
Take to the air, with a glass in hand!
A meteor impact crater, the ridges and furrows of glaciers, a sedimentary island having detached itself long ago from the opposite bank, valleys, peaks, summits, fields and beaches: Charlevoix's varied terrain is plentiful! So many natural environments to discover, some of which are hard to get to, isolated or, for the average adventurer, hidden from view. But an adventurer equipped with rotor blades is well-positioned to discover what most eyes can't see! Climb aboard Héli-Charlevoix's helicopter for the ultimate adventure: A flight above Charlevoix's earthbound vistas, for disorienting low-angle views followed by a unique destination picnic, for a thrill! That's what Héli-Charlevoix delivers, a tourist experience for which no arm-twisting is necessary.
Gourmet flight with Héli-Charlevoix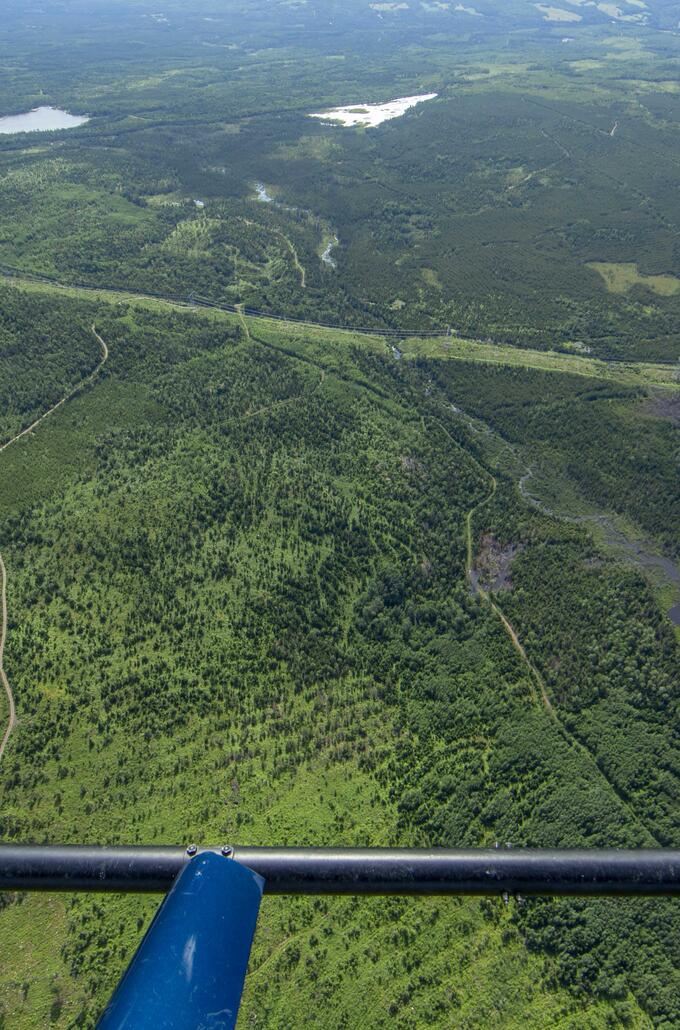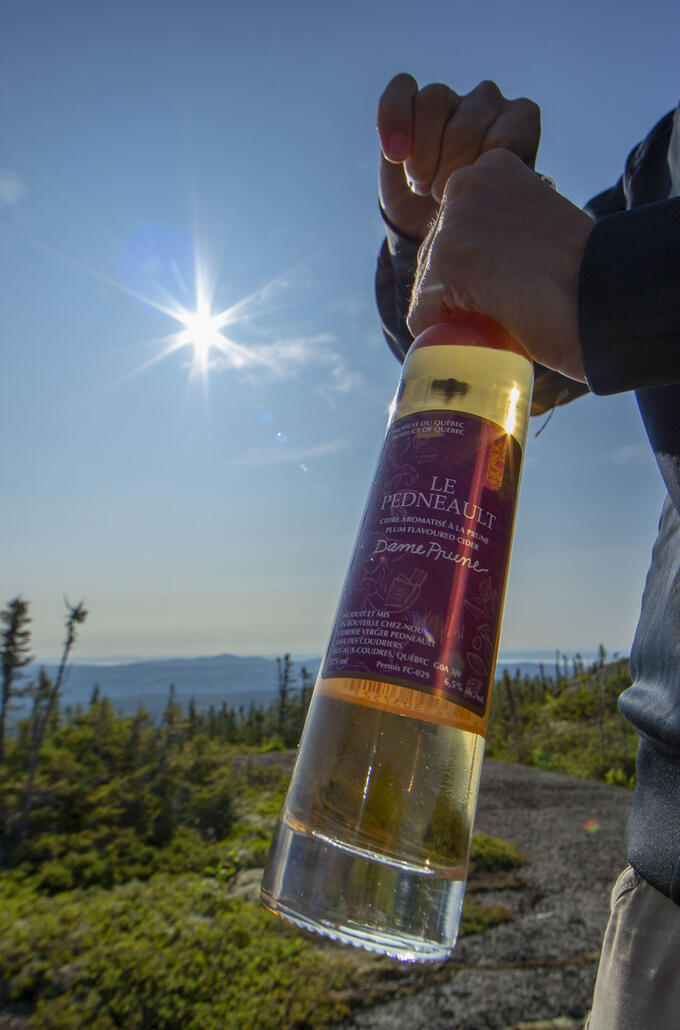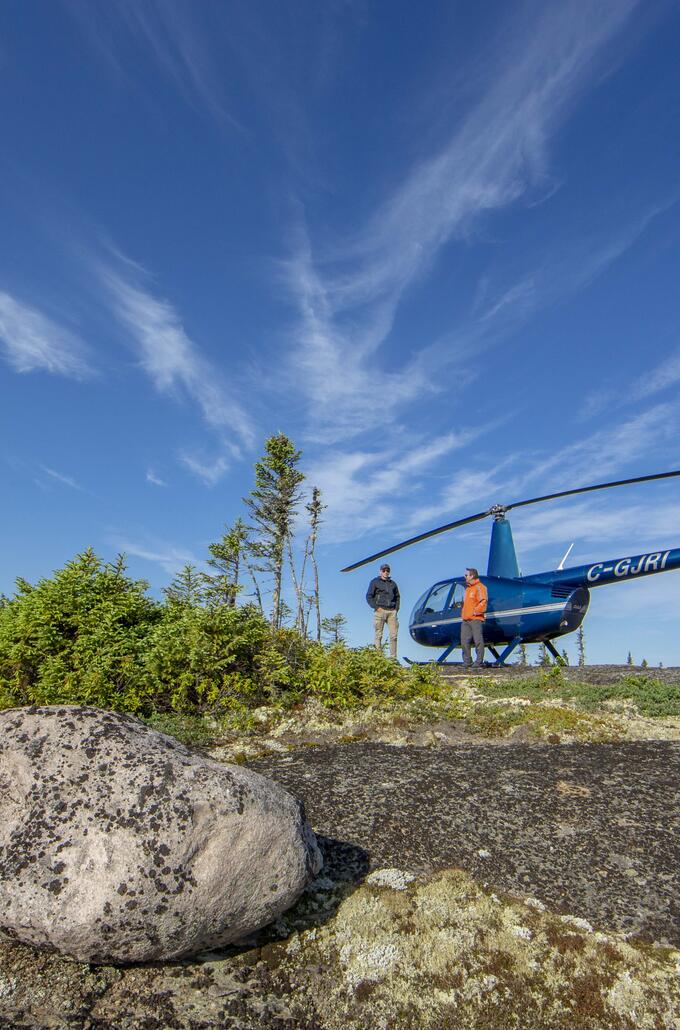 Takeoff
On Route 138, descending towards the valley « du gouffre » and the town of Baie-Saint-Paul, we come across an orange sign, a modern building with wind detection instruments (also orange) on the roof. Then, we see the bug, the insect, the rounded bubble of the cockpit providing peripheral vision as impressive as any housefly's, the rotor blades bringing to mind a dragonfly's wings, the polished fuselage shining in the sun. Experienced pilots are ready to take the machine's controls, including Benoit Provencher, who has a smile and people skills matched only by his passion for flying, and for this area.
But we don't just take off into the blue, with no idea where we're going: we're allowed to choose our dream destination before we lift off. A remote lighthouse? A deserted beach? The highest peaks? Héli-Charlevoix has packages available for everyone's tastes, flights of different durations, and personalized itineraries if desired, not to mention everything one needs to round out the ultimate Charlevoix experience. After the standard safety reminders, we get aboard the Robinson RH44 Raven II, put on headsets, and strap in. And… takeoff!
In the cockpit, communication is made easier with the headsets. Sitting next to the pilot puts us right in the middle of the action as we watch the terrain unfold in front of and beneath us! The pilot is your guide, so you can keep a watchful eye out for sights on the ground you fly over. Above Baie-Saint-Paul, the Isle-aux-Coudres, neighbouring villages, farms, lakes ringed with cottages, and across the peaks of our impressive national parks, including the canyons of the Malbaie river.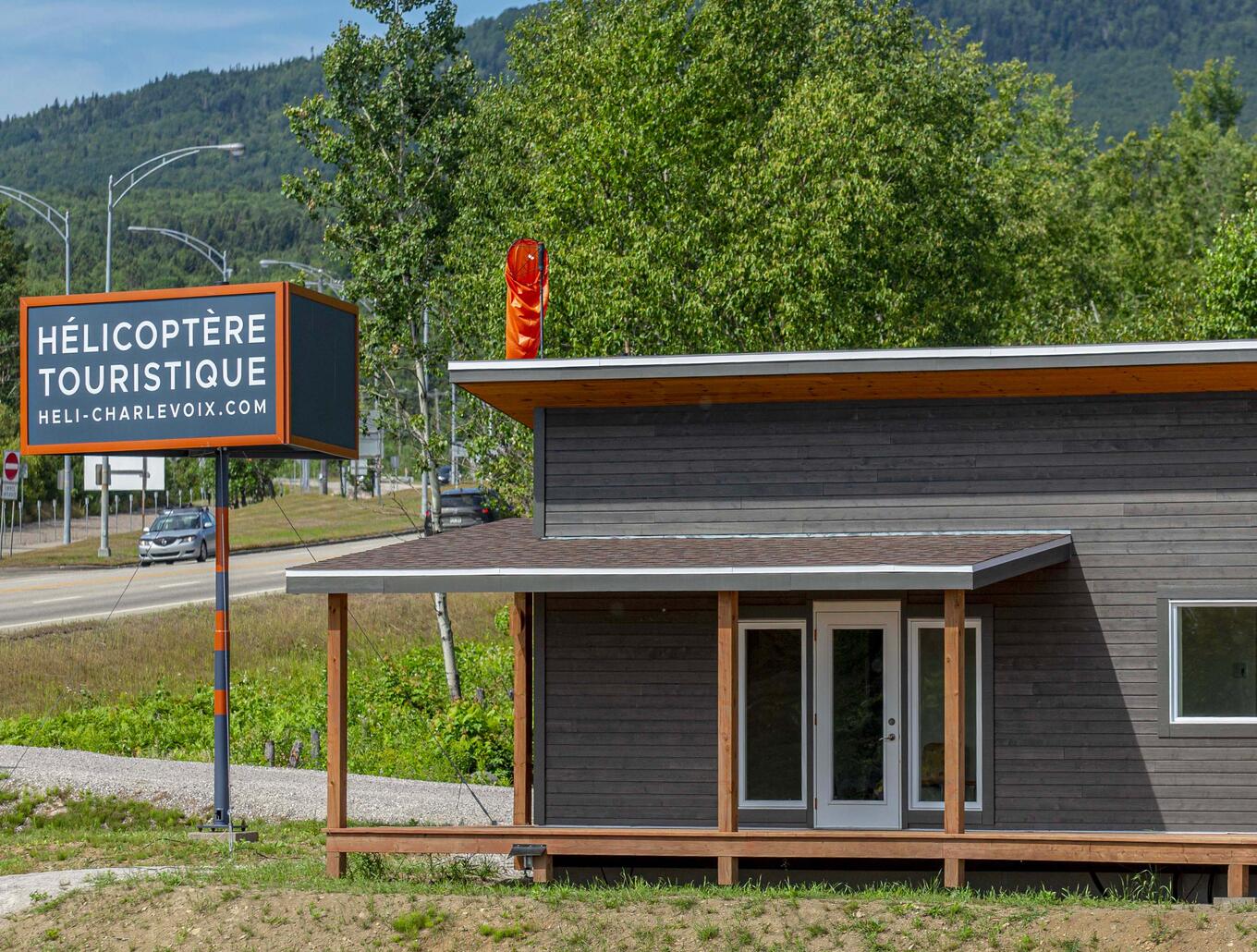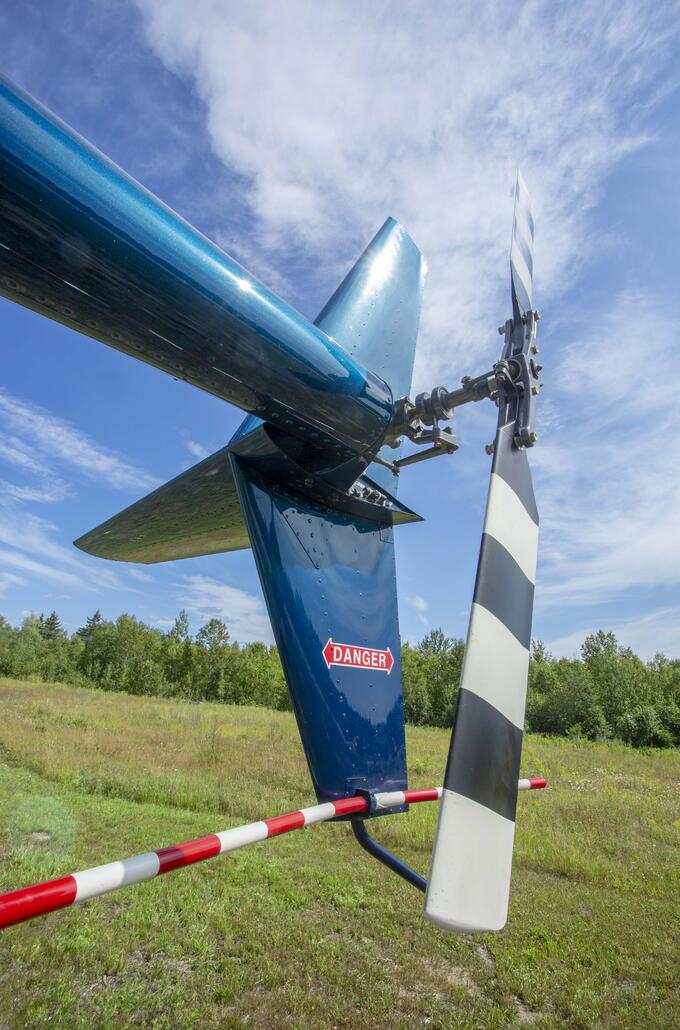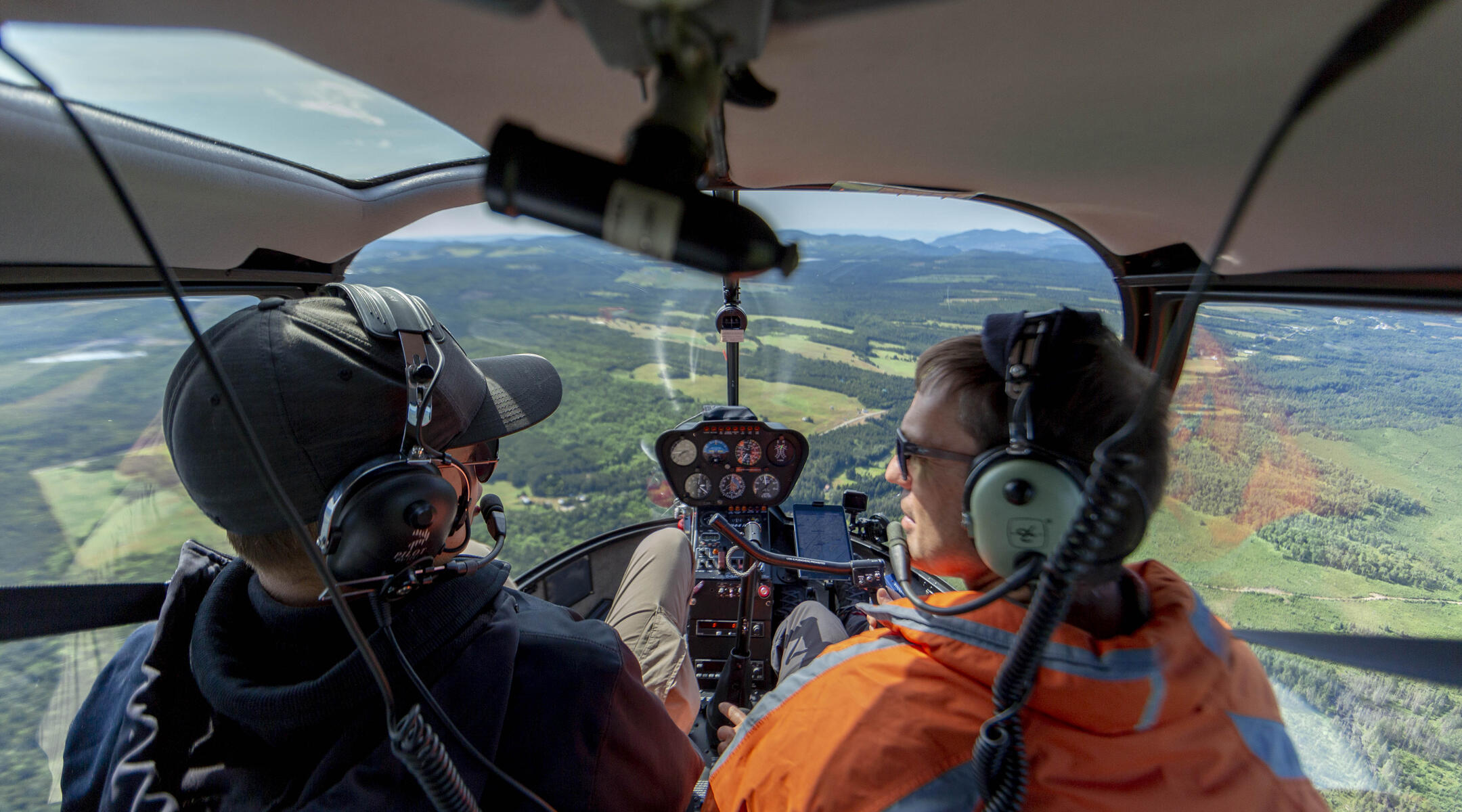 Our destination
Today, we're taking you with us to Mont des Morios, a peak managed by a group of volunteers and located north-east of the Parc-des-Grands-Jardins, between Saint-Aimé-des-Lacs and Notre-Dame-des-Monts. Up here, the peak (ordinarily accessible by a 25 km-long loop) fully reveals itself with exposed boreal vegetation and wide rocky slopes offering a 360º view that includes the St. Lawrence River, from the top of its 970-metre height. To land right on the summit by helicopter is an unbeatable kind of access the pilots commit to providing, while remaining respectful of the natural environment, especially since Héli-Charlevoix is committed to the environment through their participation in the Réserve de la Biosphère's "Carbone Paysage" offset program.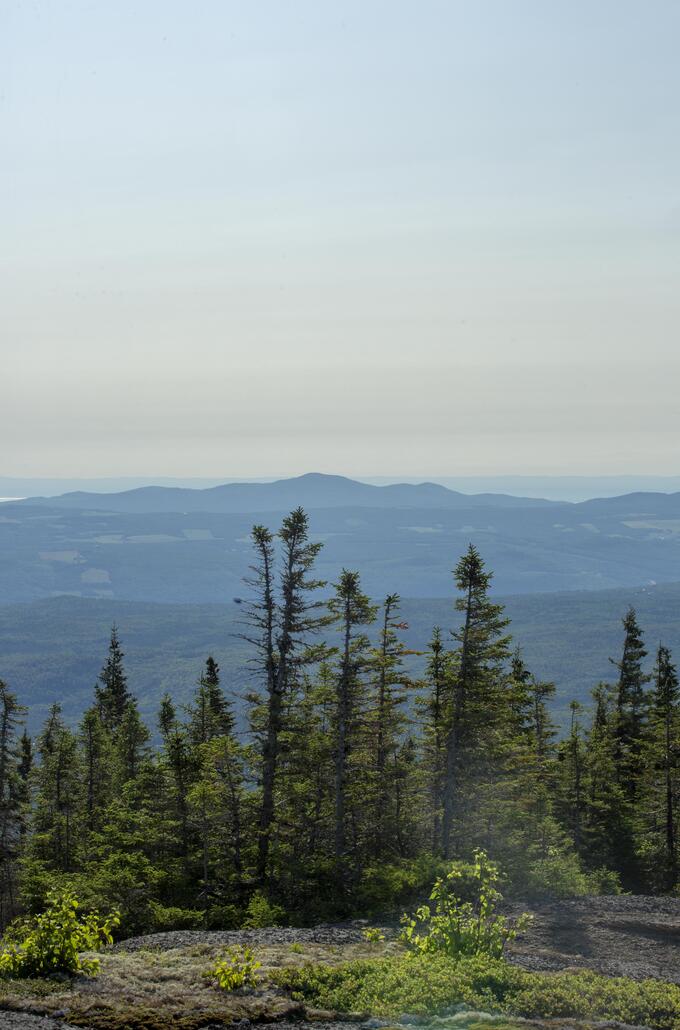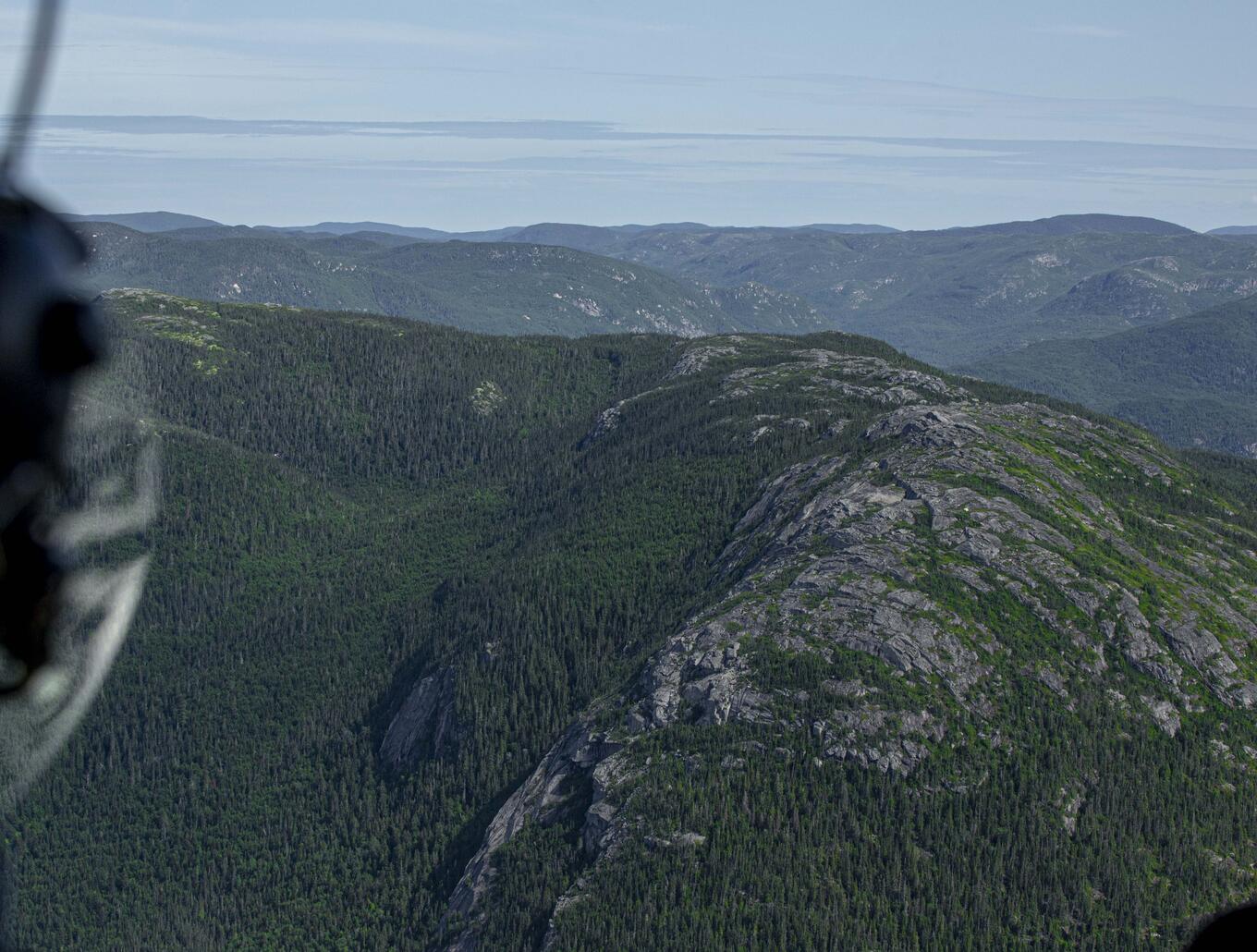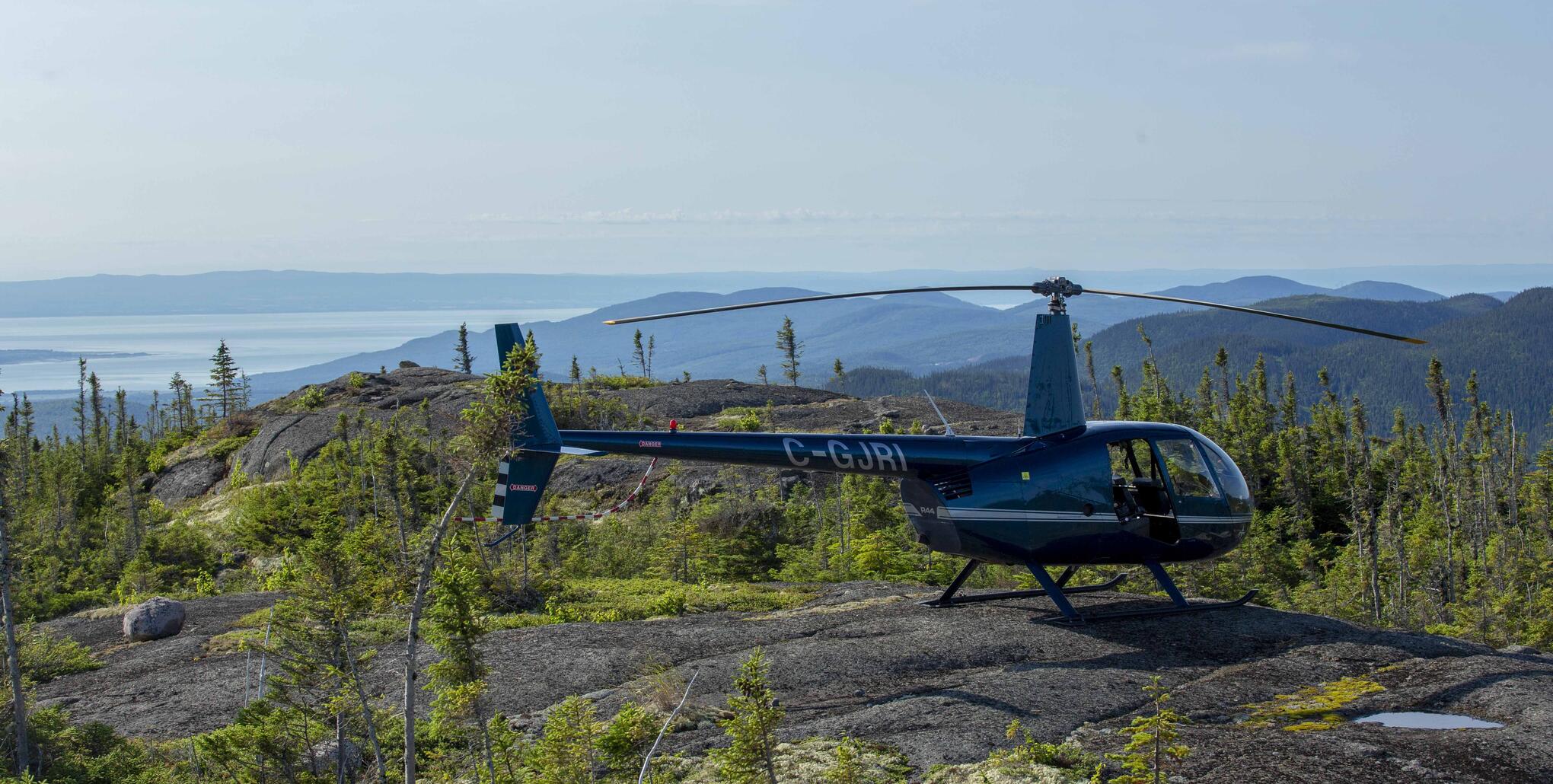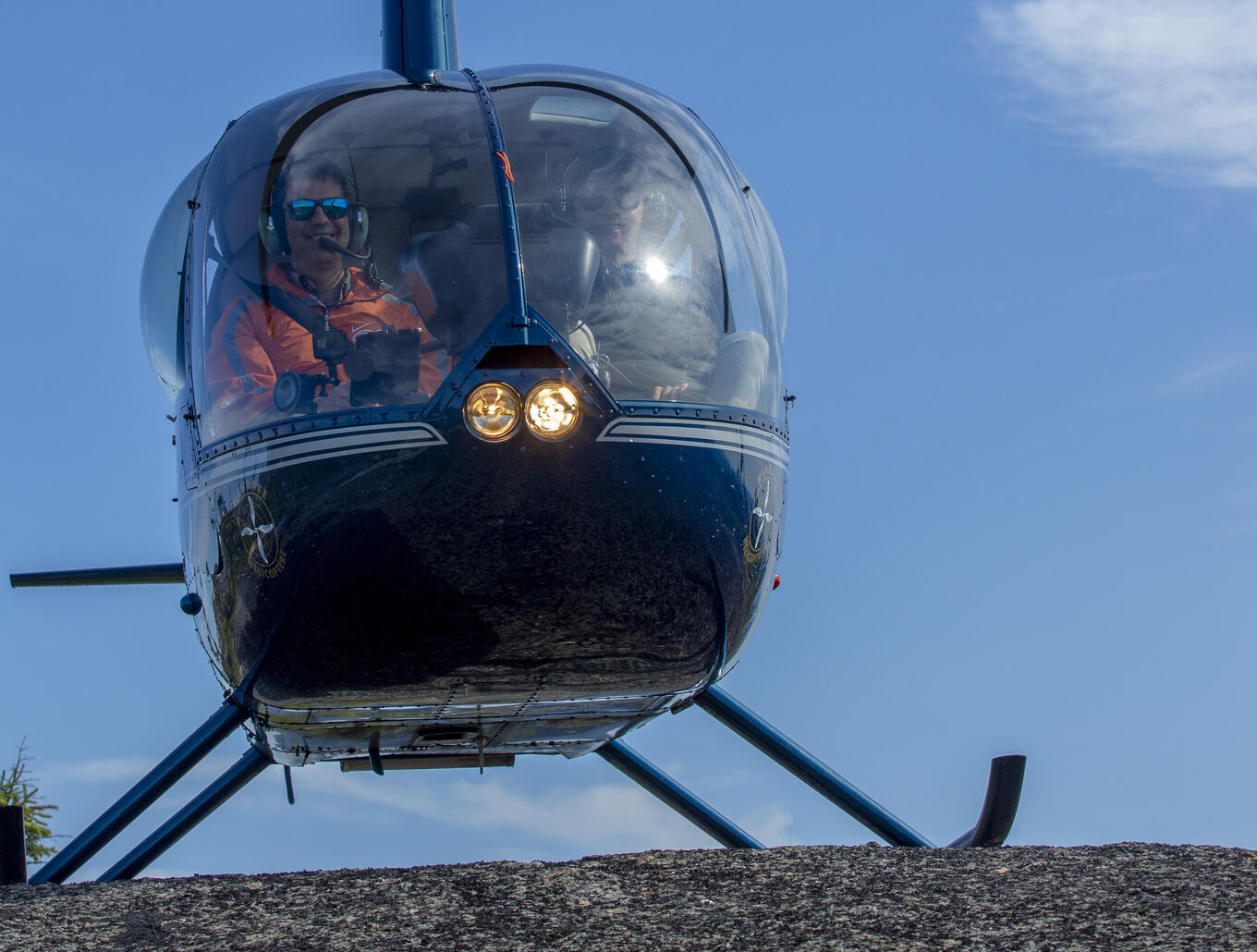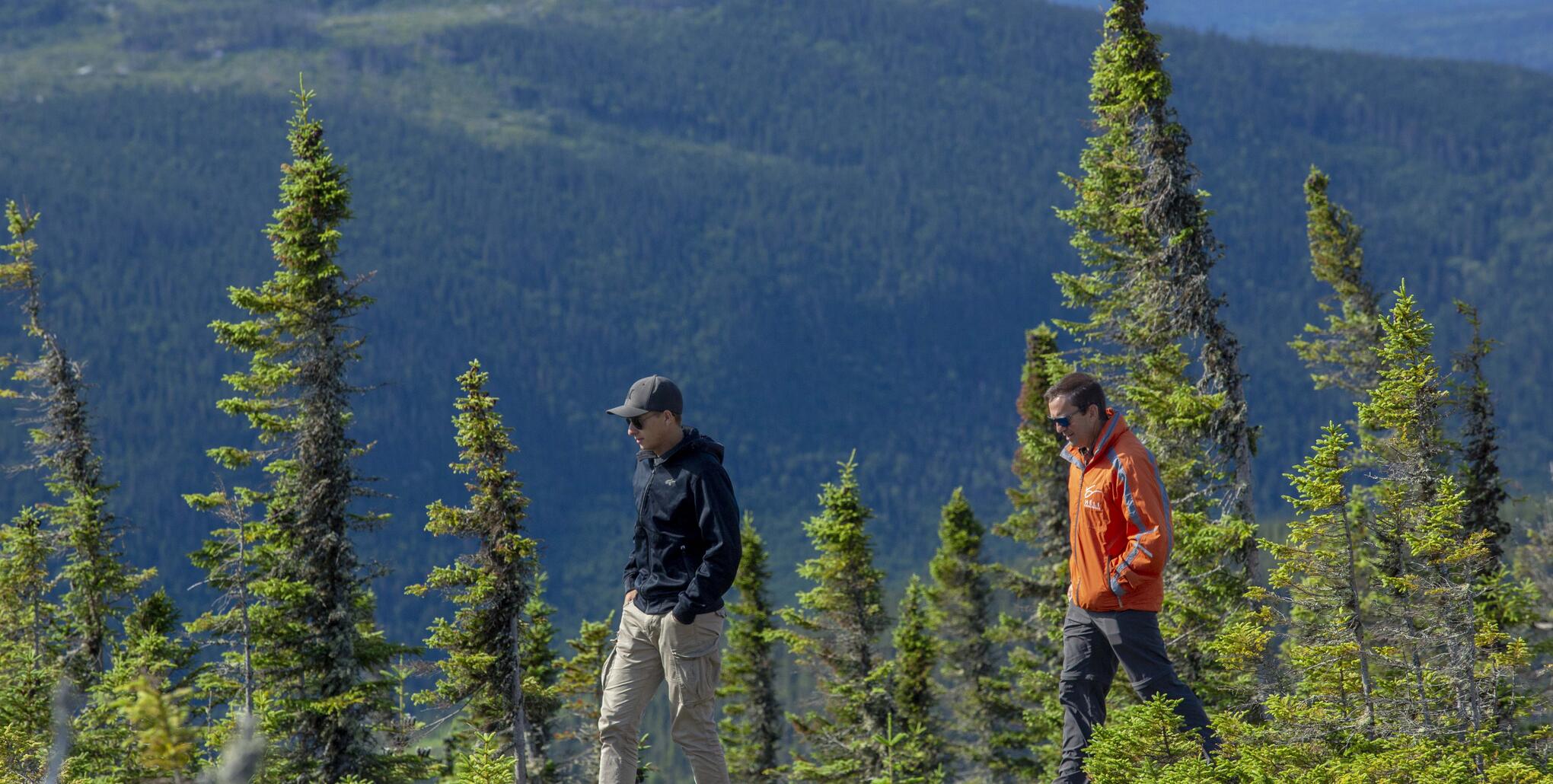 Raise a glass at the summit
With the Savor at Great Heights package we're even entitled to a picnic consisting of fine local products: terrine, bread, cheese and chocolate, to be savoured with a nice glass of Dame Prune, a cider from the Isle-aux-Coudres' Vergers Pedneault cidery. Raise a glass at the top of the world, while both your tastebuds and your eyes partake of all that Charlevoix offers!
You can also fly directly to a tasting at the orchards with the Soaring Flavours package, and the option of a picnic is offered upon request for most of the flight packages listed below.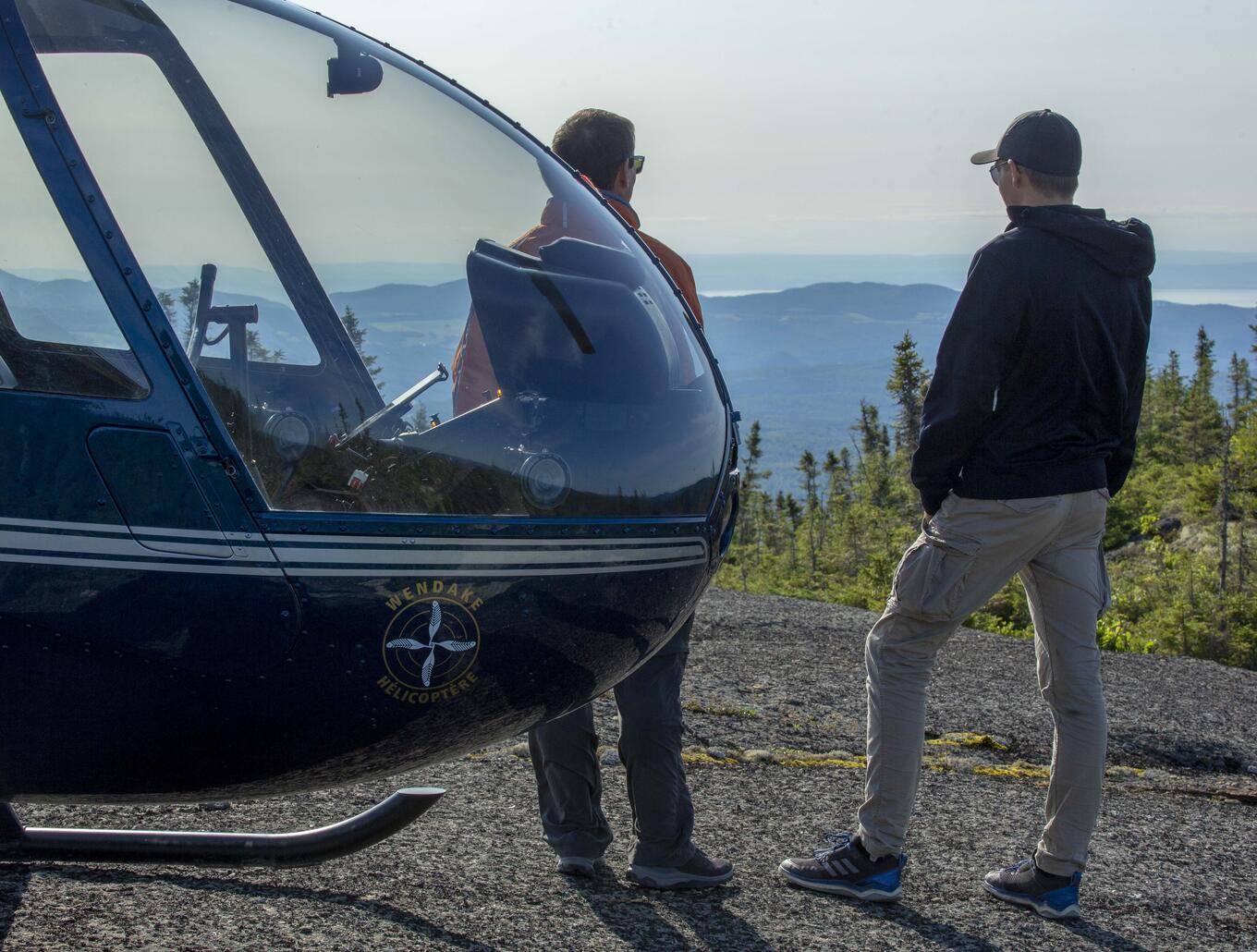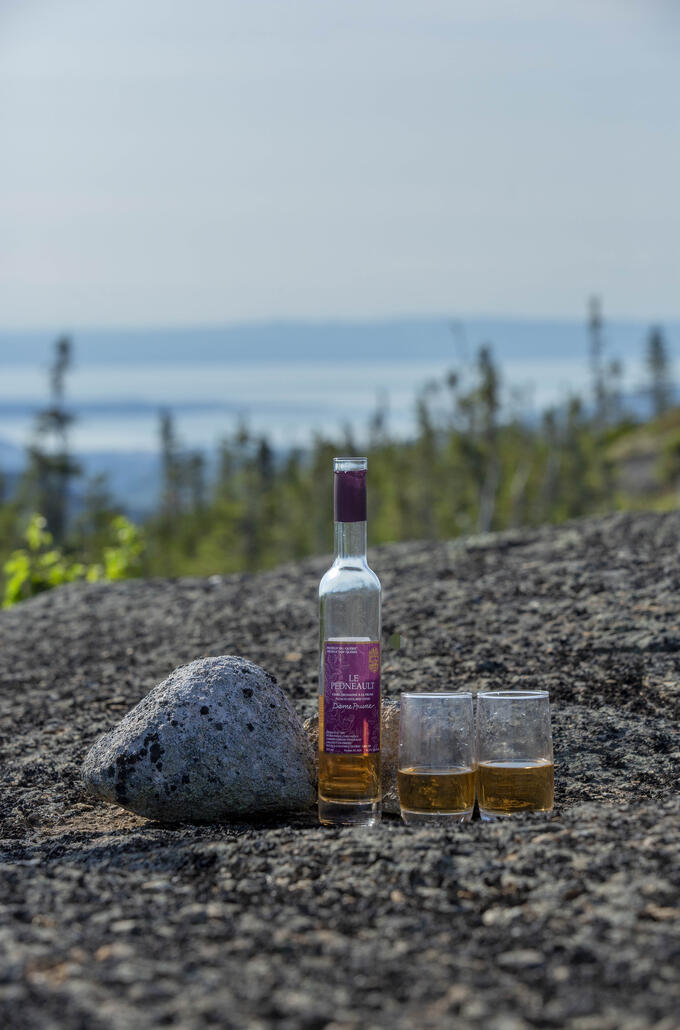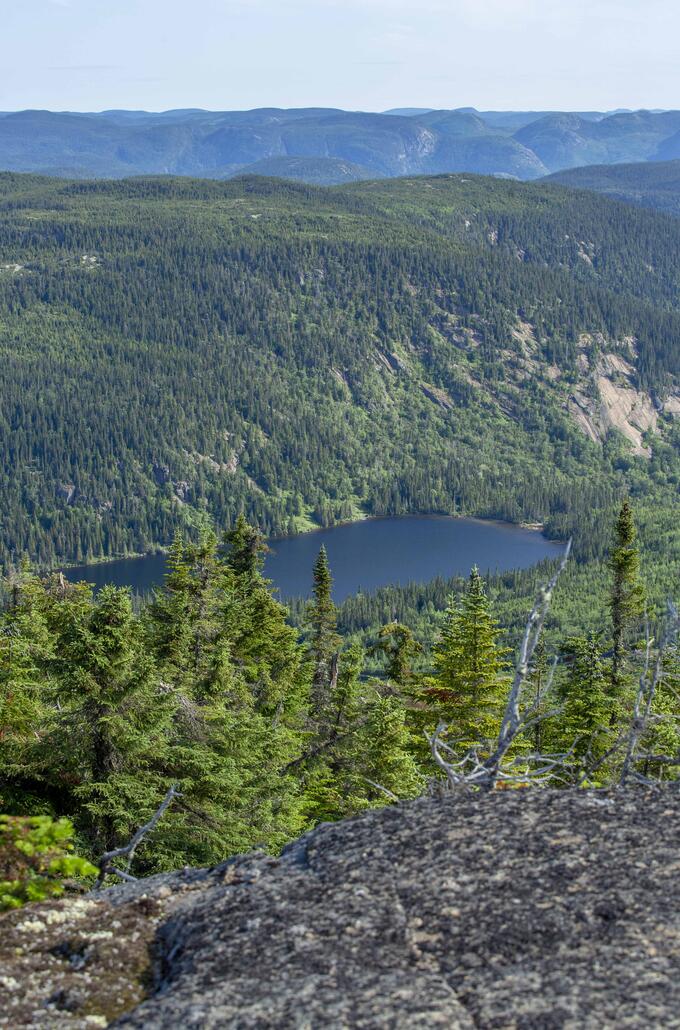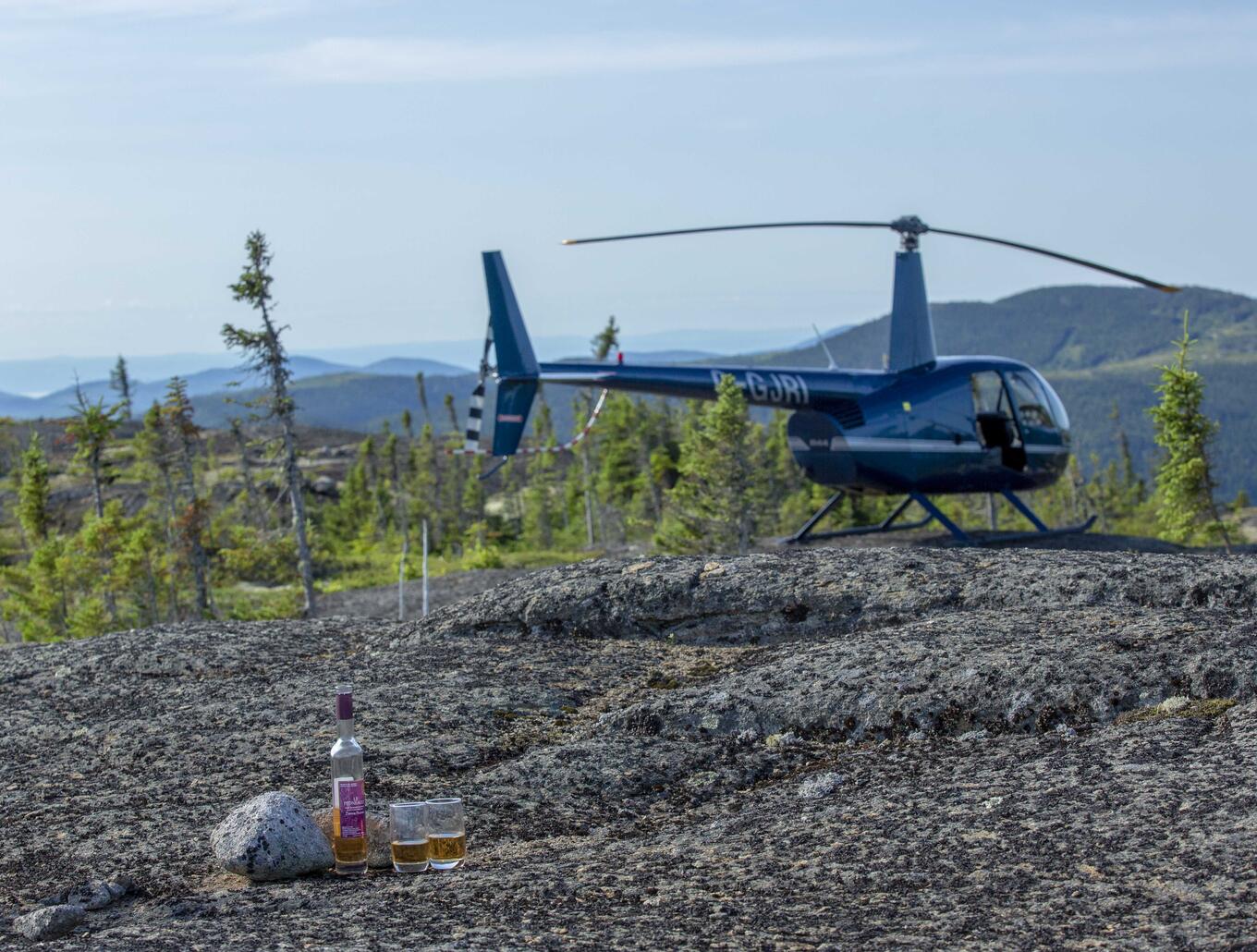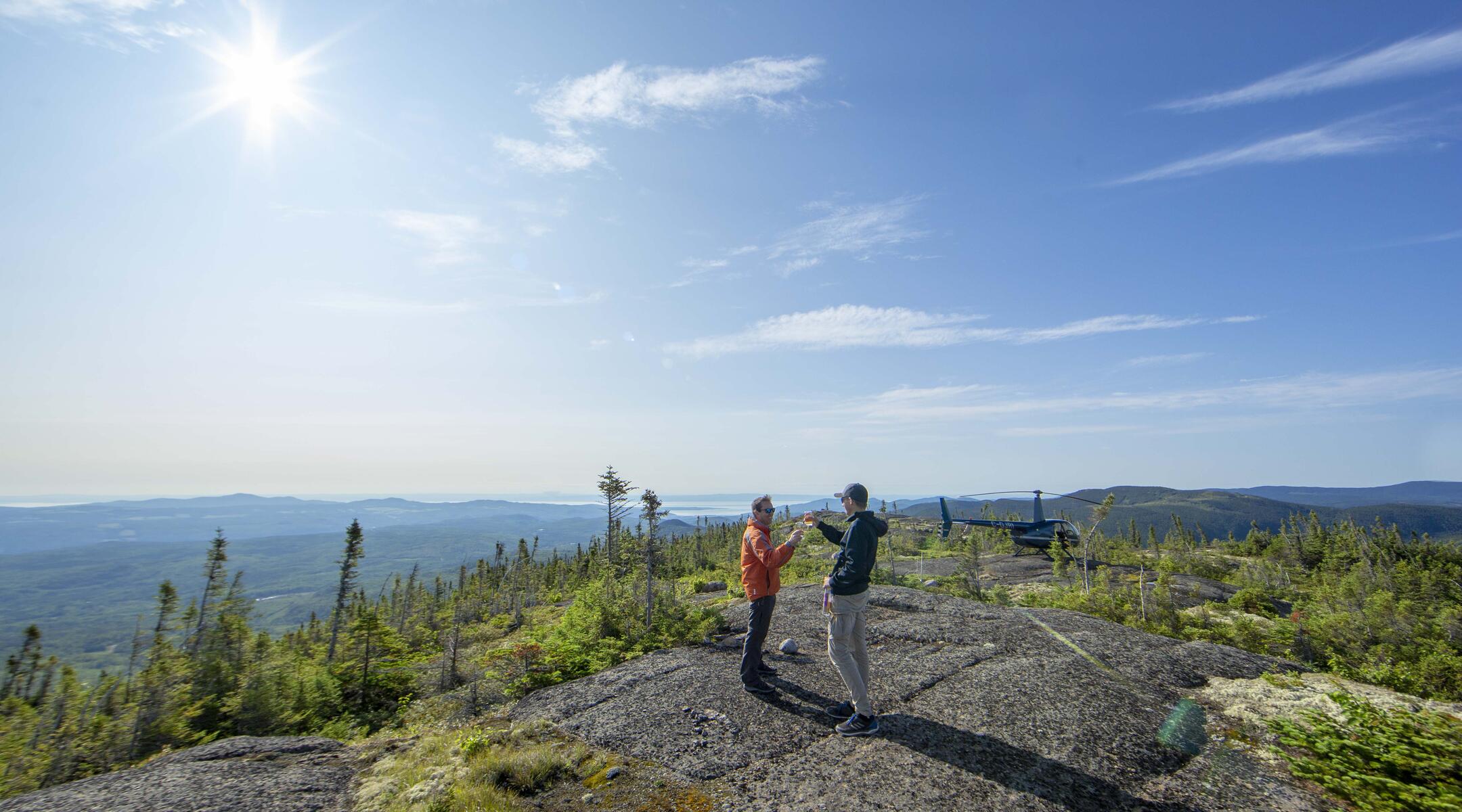 Return to reality
How do you come down from all that adrenaline? Taking in all that beauty? There's a good possibility you'll have caught the bug and land back at home base with one thing on your mind: taking off again!