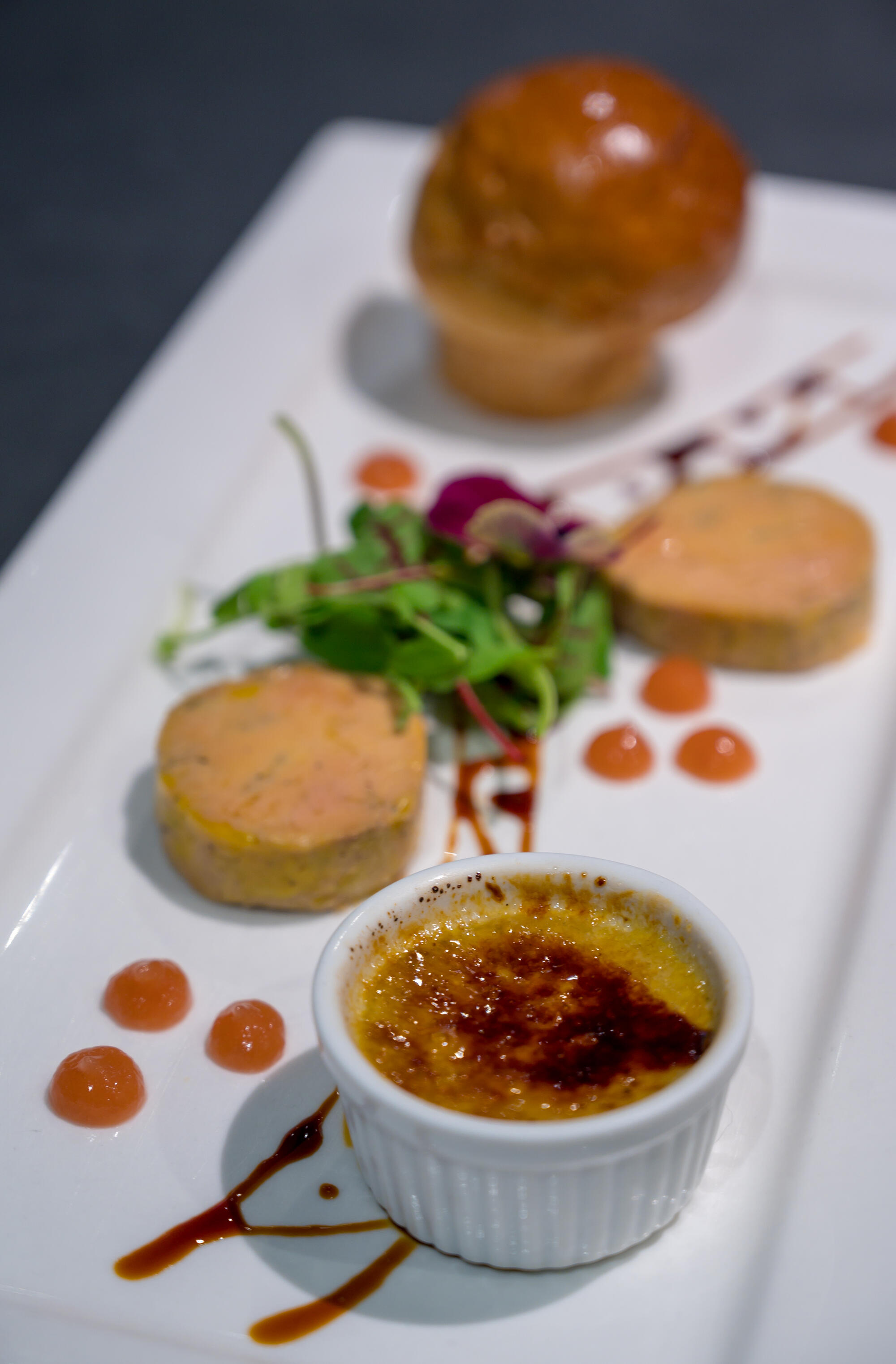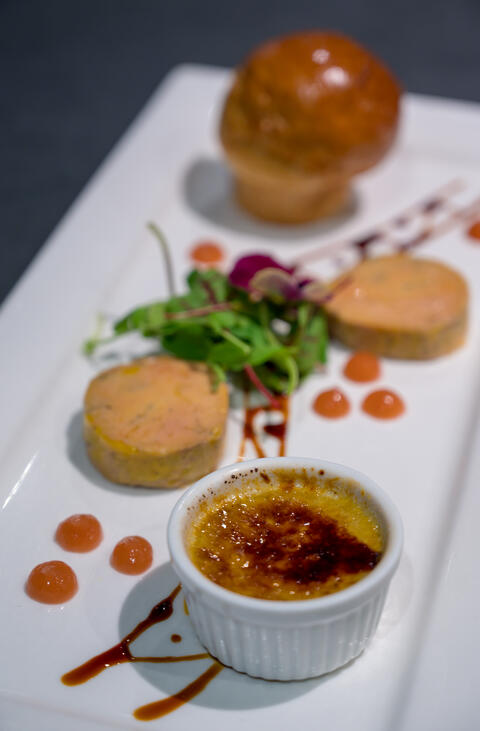 Accommodation
Food & Terroir
Behind the grill with passion and confidence, chef Dominique Truchon never tires of showcasing finely crafted products made by Charlevoix's talented agri-food producers. Terroir [locally-made products] has been an endless source of inspiration for him over his 38 years running some of Charlevoix's finest kitchens.
Chef at work
Having distinguished himself by his mastery of fine cuisine, as one of founders of the Route des saveurs de Charlevoix, as having worked with the best chefs in Quebec and contributing to countless events, Dominique's talents have been recognized with many awards: recipient of the Grand Prix du Tourisme's Gastronomie – développement de la restauration ["Gastronomy – Restaurant Development"] awards in 2000 and 2001 as well as the 2003 Chef artisan prize at the prestigious Renaud Cyr awards.
In April of 2011, he realized his dream of becoming the owner, with his wife, who manages the establishment and its dining room, of an inn dedicated to their vision of excellence.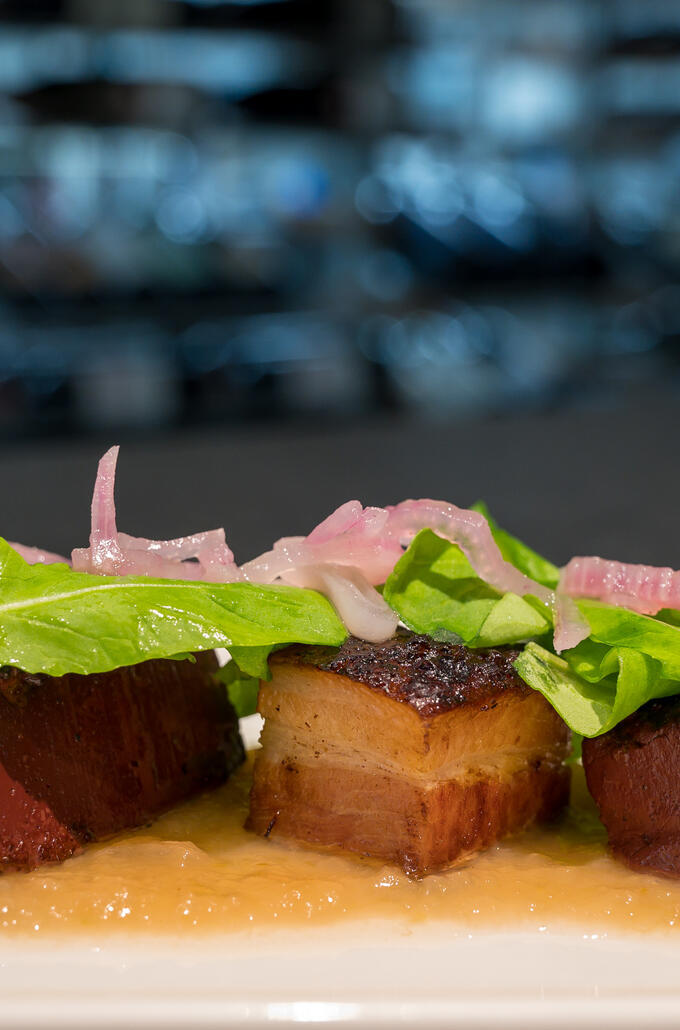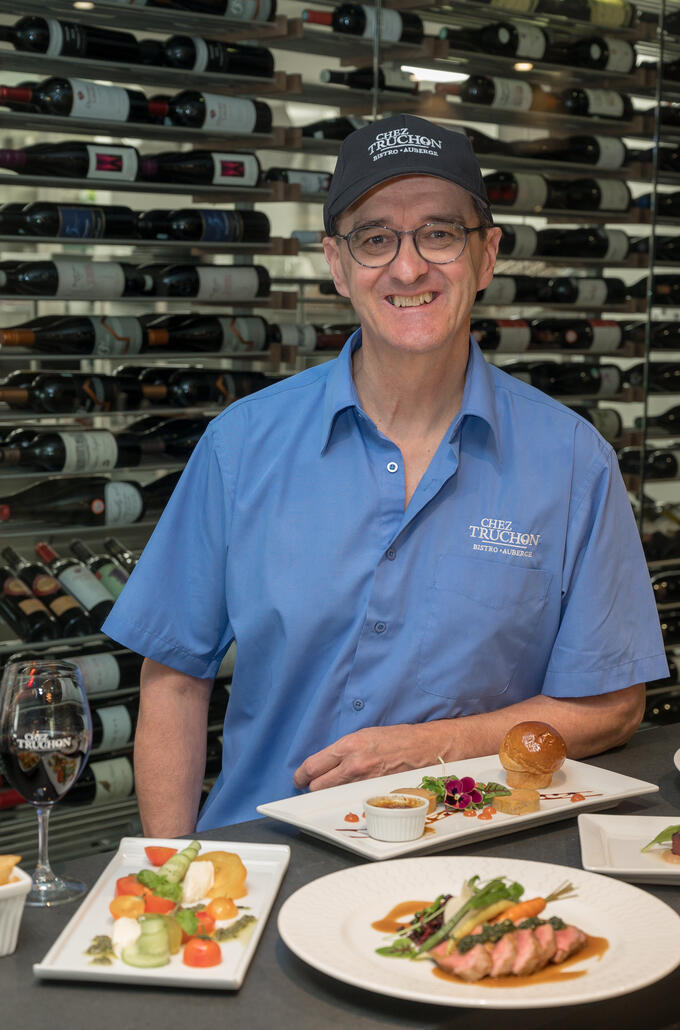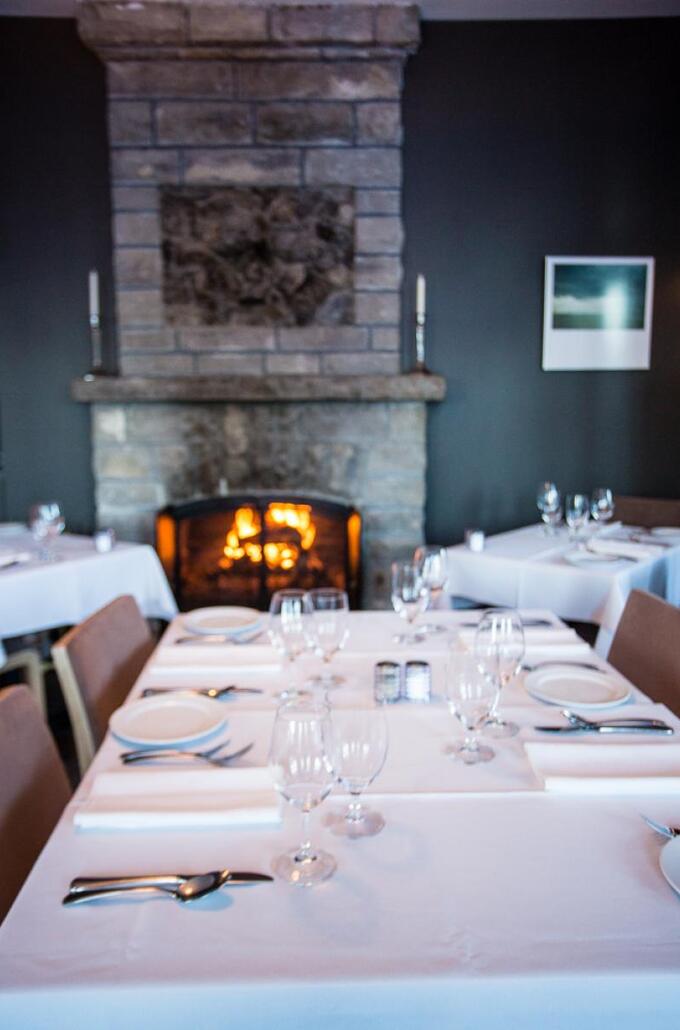 Chez Truchon sets a welcoming table with entirely homemade recipes.
Taste the difference
Behind the scenes, the chef gives orders and runs the show, while a talented kitchen brigade prepares a varied menu from local ingredients entirely in-house, running everything from the smoker to the ice-cream machine.
In a bistro-style kitchen where contemporary and always flavourful takes on foie gras, duck fat fries, tartares, braised meats, filet mignon, vegetarian meals and so much more, sit side-by-side. The wines, proudly kept in the large wine display installed in the imposing open kitchen, and the beer and cocktail lists, are modern and overseen with care. Bon appétit!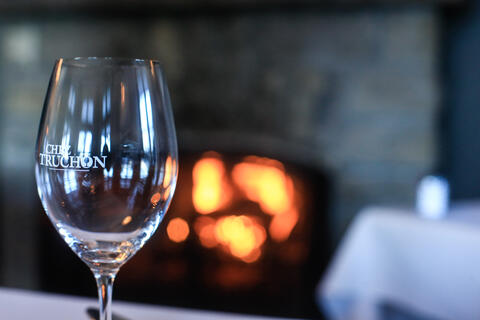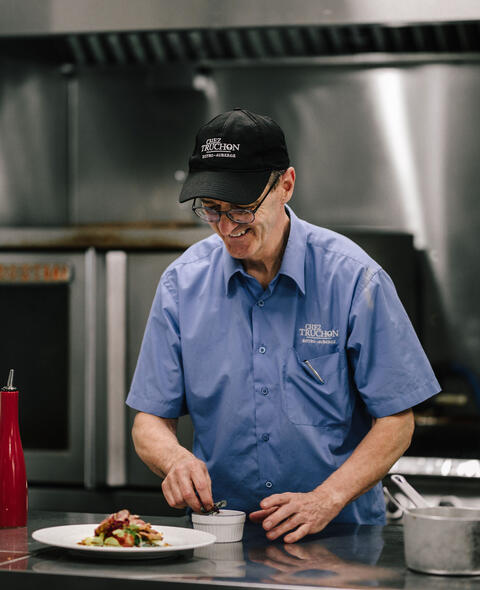 A big family
Owned by married couple Dominique and Annie together with their brother-in-law, businessman Jacquelin Bouchard, you might say that Chez Truchon is all in the family.
As to the kitchen brigade, chef Truchon has loyal staff at his side, forming a strong team whose back-and-forth teasing and bursts of laughter can sometimes be heard beyond the kitchen! In the dining room, same thing: many members of the service team have been around since the the Chez Truchon adventure started. They are appreciated by customers, who ask for them by name. The company's reputation keeps growing, and there's always a need to unearth new talent ready to put on the Chez Truchon uniform or the cook's black caps, ready delight and amaze, day and night, day after day!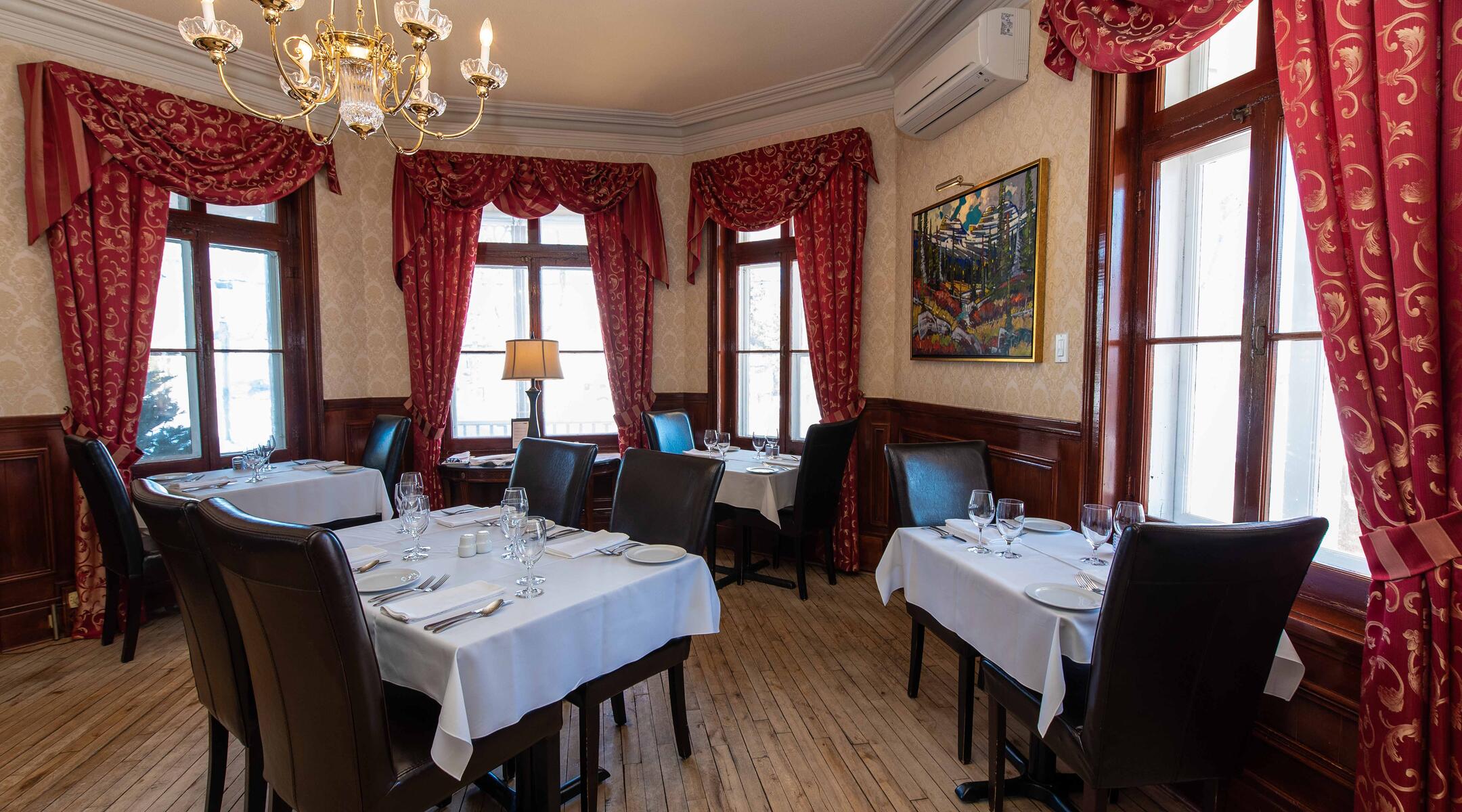 In keeping with the elegant, century-old residence it occupies, Chez Truchon bistro and inn perfectly combines contemporary design and classic chic, where every meticulous detail has been thought through, from the luxurious rooms to the impeccable service.
In the heritage building at the end of the long flowered alley on Richelieu Street in Pointe-au-Pic, the large porch has been converted into a popular patio, the vast living rooms have become distinguished dining rooms, the turrets are romantic hideaways in very good taste, while the brick chimneys and rafters in the ceilings make cozy nests of the already contemporary, warm rooms.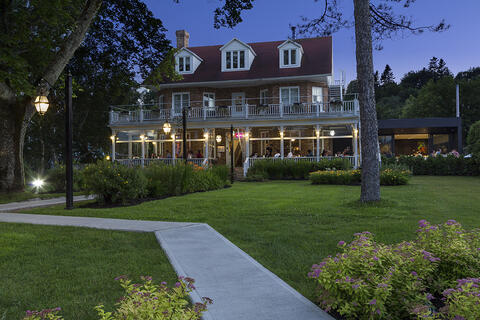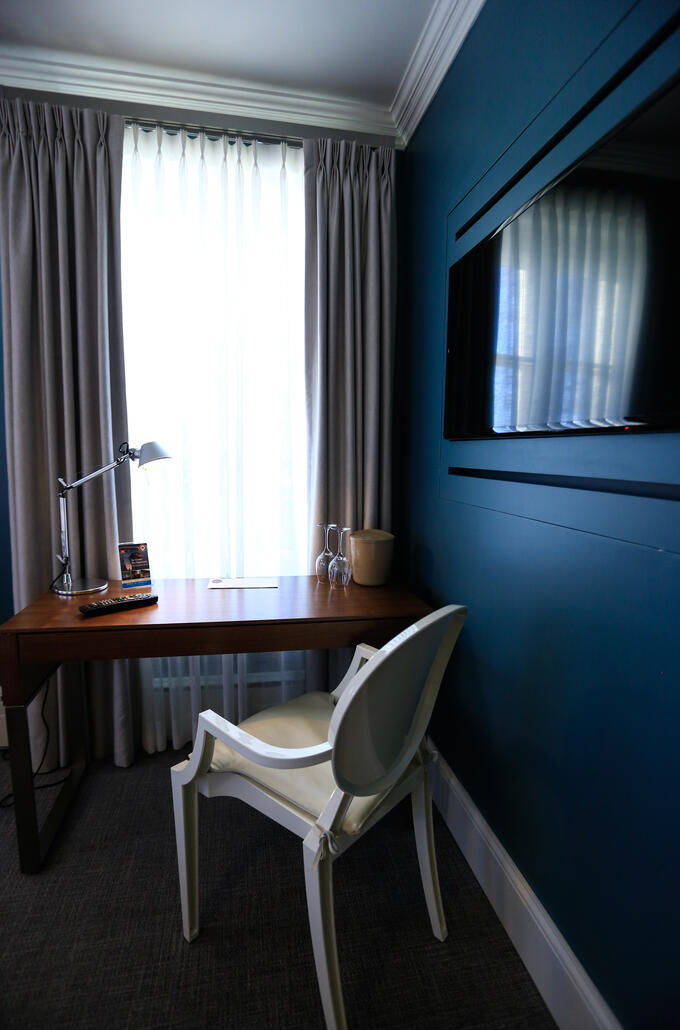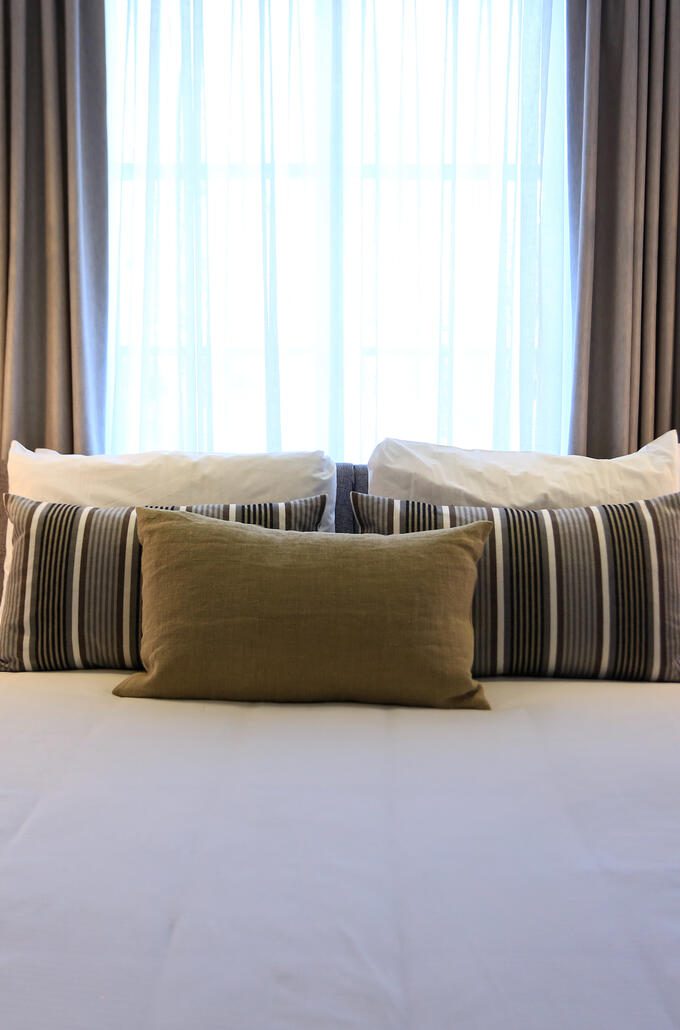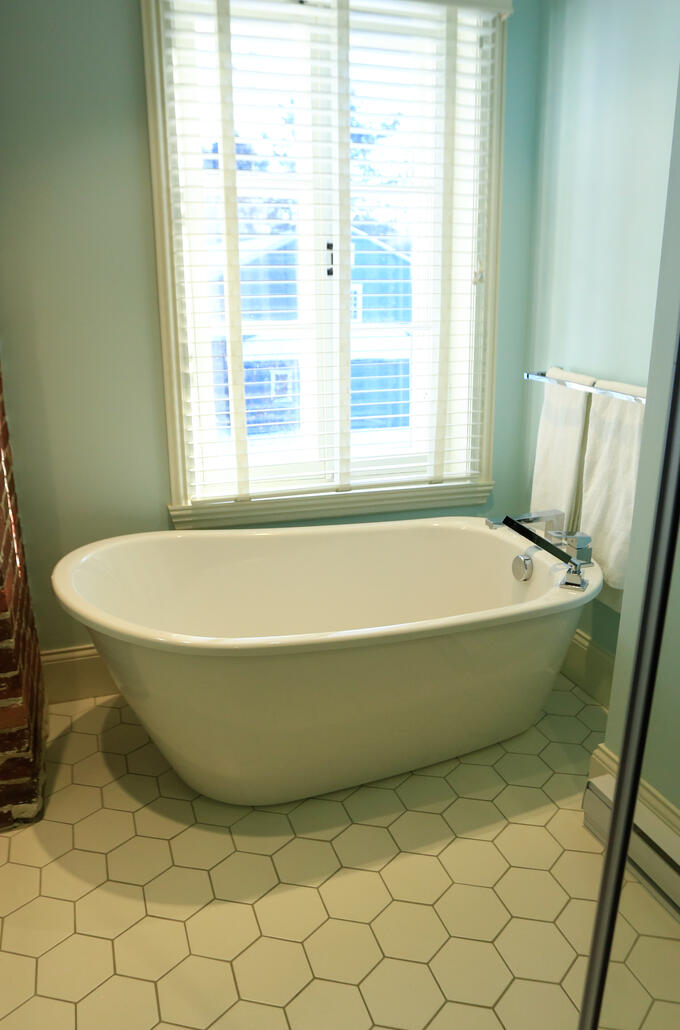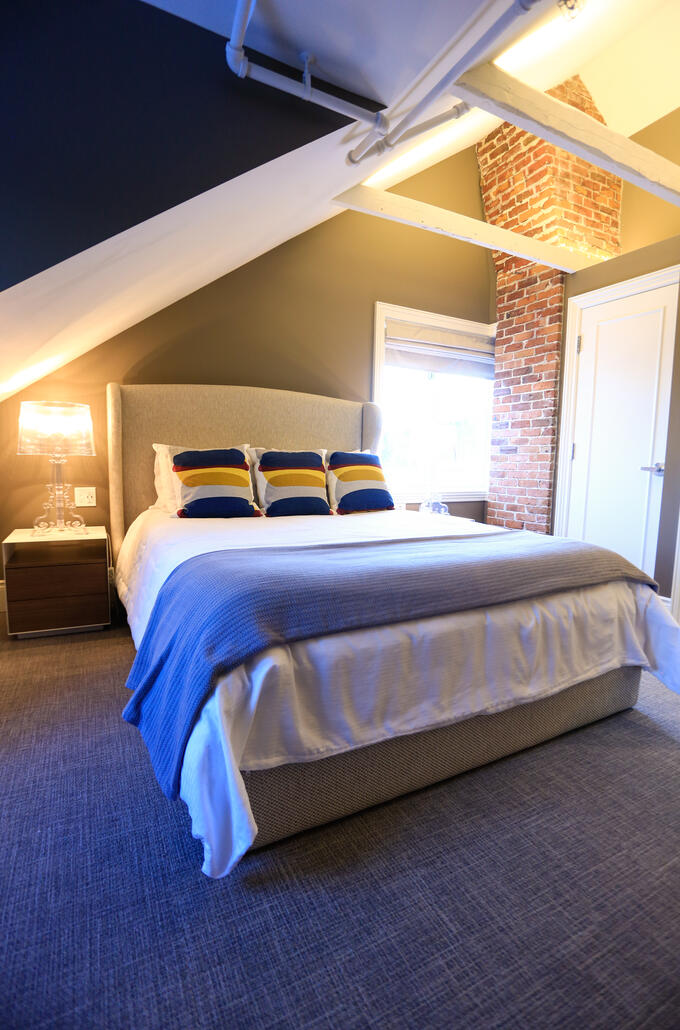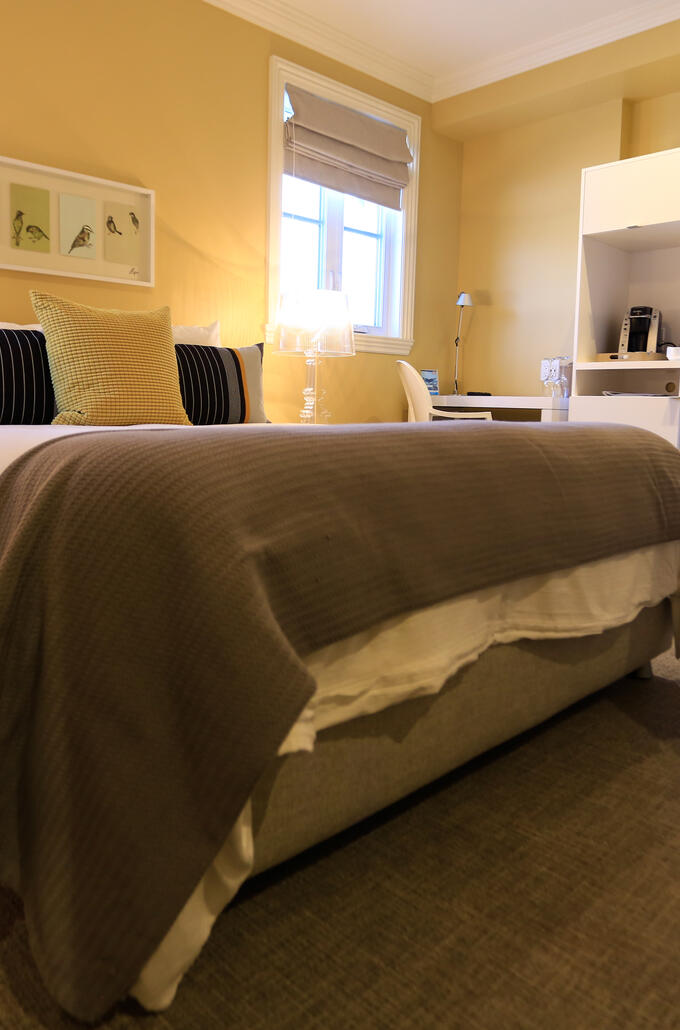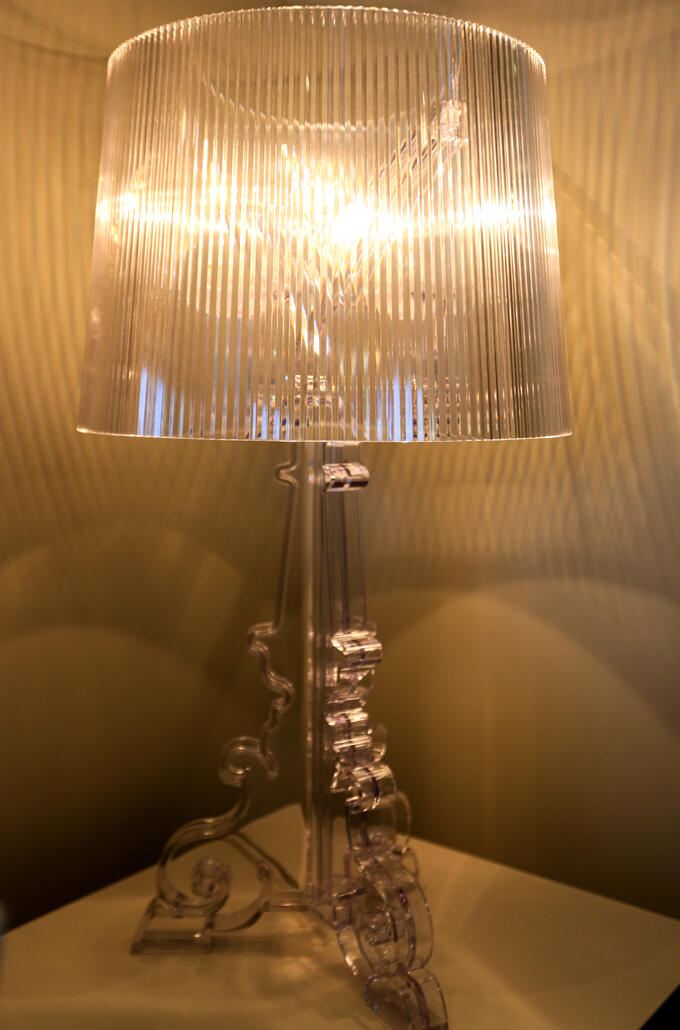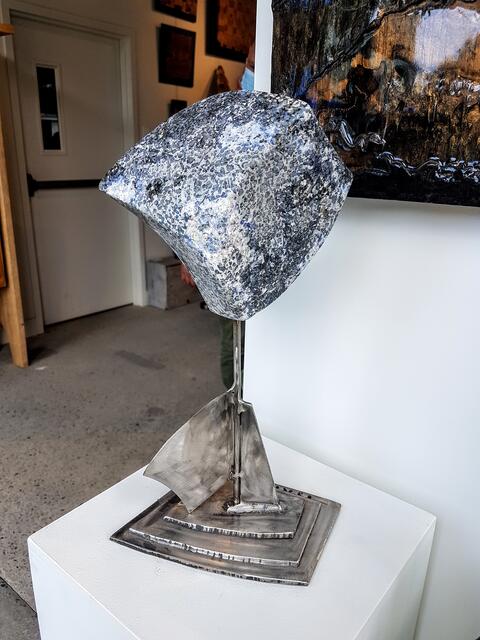 Boutique Charlevoix
This summer, it's the place next door that'll be bursting with the spirit of an ambitious family business! A second big, beautiful heritage home will come to life again, welcoming a Truchon à la Maison [Truchon at Home]-branded take-out food sales counter and tableware products, all under the aegis of new tenants, the well-known « Boutique Charlevoix » arts and crafts store and gallery, as they merge with Chez Truchon! A new location to keep your eye on, over the coming months…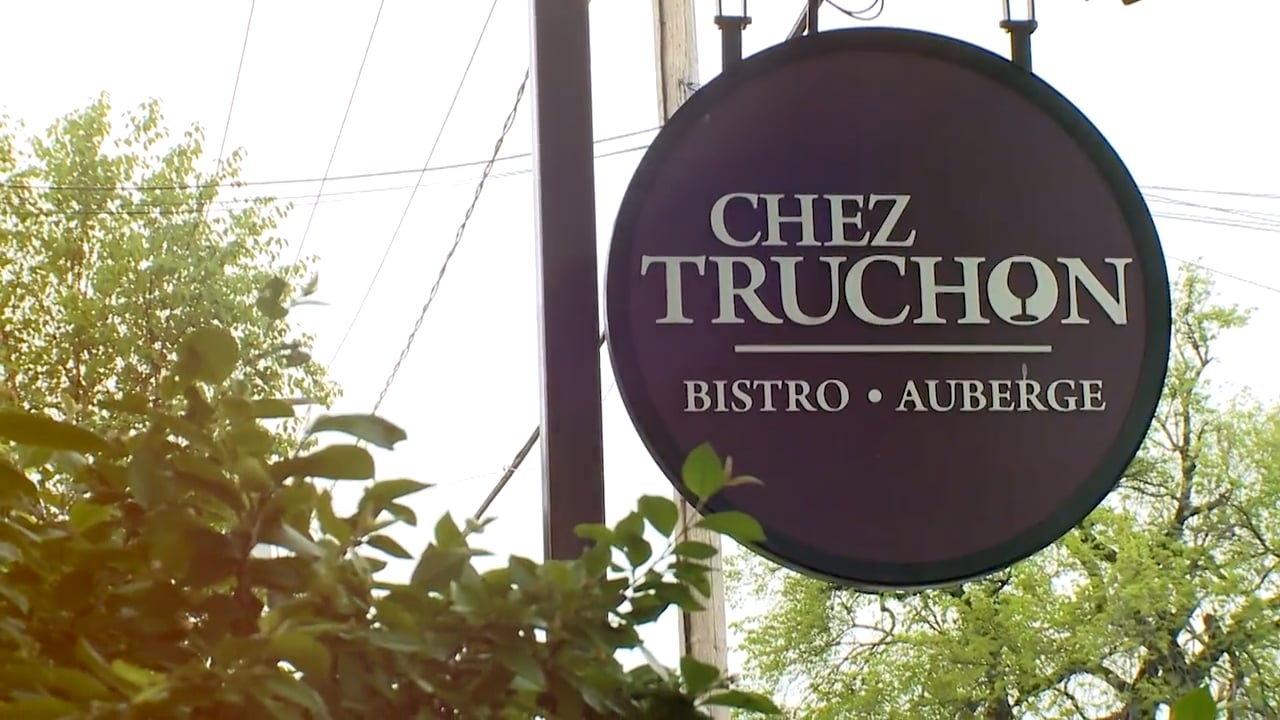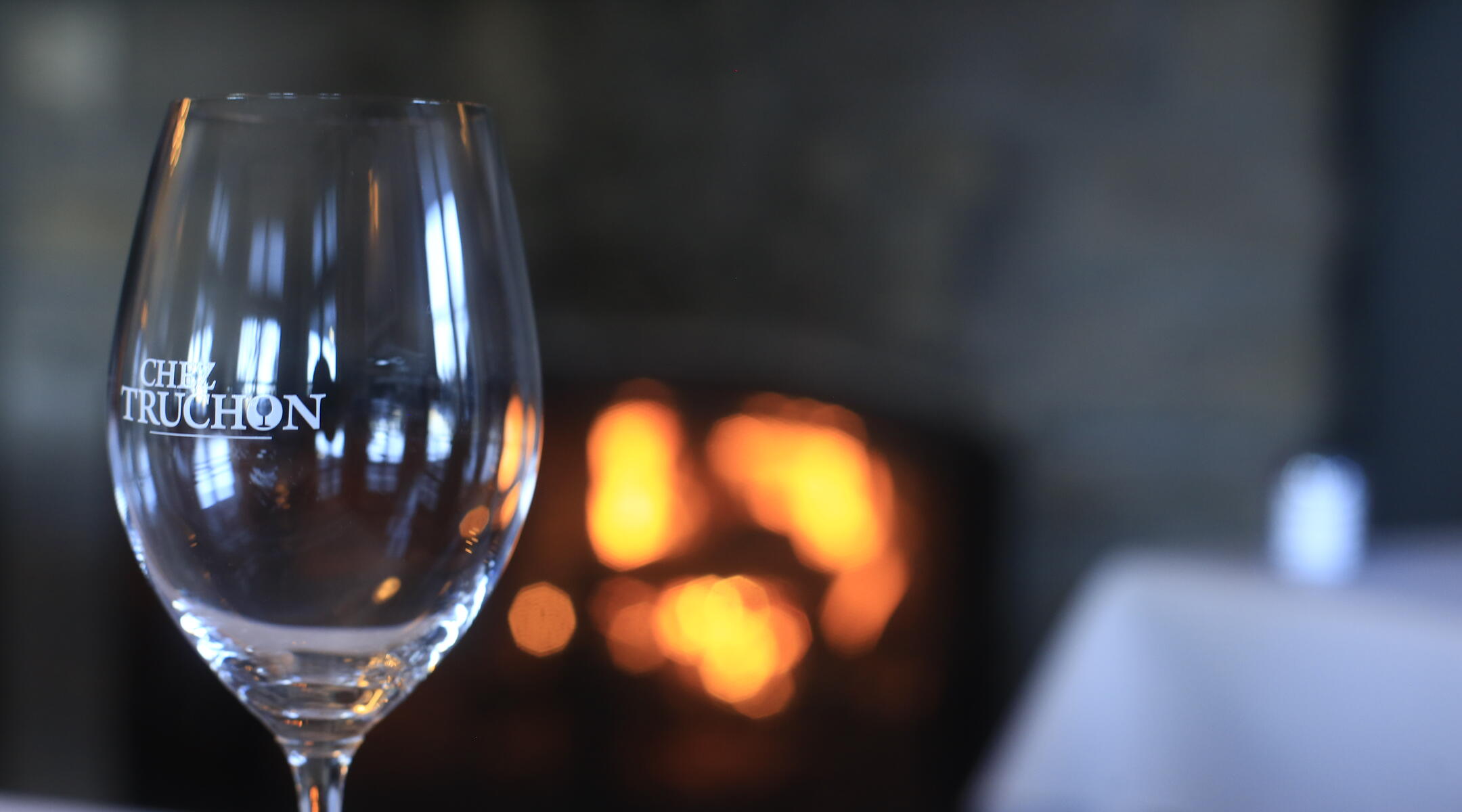 Text
Camille Dufour Truchon, Mark Lindenberg (translation)
Photos
Sylvain Foster, Patrice Gagnon, René Bouchard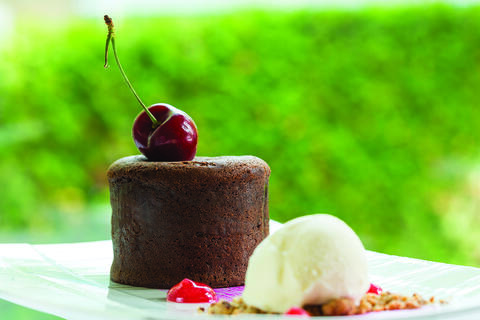 Promotion Chez Truchon: One Truchon special alcoholic coffee, with the purchase of a «table d'hôte» prix fixe meal.
Where to find us
We are open all year long 
1065, rue Richelieu
La Malbaie (Québec)
G5A 2X8
Reservations
1-418-665-4622
1-888-662-4622