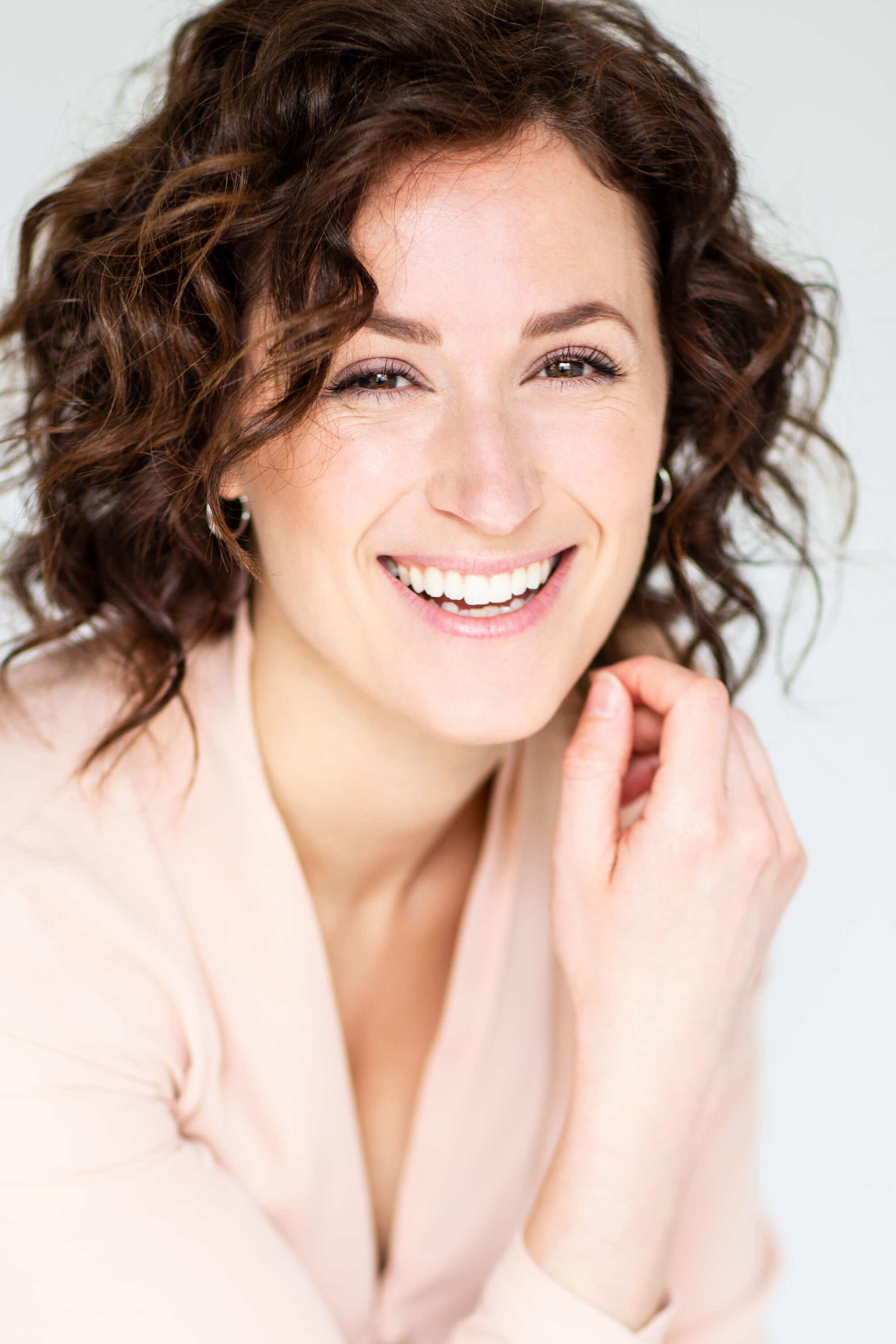 Charlevoix as seen by… Marie-Michèle Dion-Bouchard
An artist who traded in her paintbrushes for baking spatulas and her acrylics for buttercream, Marie-Michèle Dion Bouchard, at one time an actress, now inhabits a different character, Madame Dibou les gâteaux, in the kitchen of the bakery she bought in the heart of the Plateau Mont-Royal neighbourhood. Her colourful, bubbly personality is as addictive as fondant and chocolate, so it's a true pleasure to learn what she likes best about the region she calls home!
1. Where in Charlevoix do you feel at home?
It's weird, I know, but the Casse-Croûte Chez Chantal [Chez Chantal snack bar]! I got my first job there at 16 years old. I learned teamwork there, and what it was like to feel independent from my parents, and the importance of good customer service. I saw people from everywhere, there, and I worked with close friends.
Come evening, I remember I'd sometimes go across the road, still in my work clothes and smelling like a deep fryer, to have a drink at Bambo, and maybe a second one at Jazz! Just between you and me, we'd sometimes go back to work late at night with the boss, after closing, for a VIPs-only poutine spéciale! When the good weather comes around, I make sure to get down there as often as possible. And how about the soft river breeze that brushes against your face, sitting on the patio!!
2. The gourmet products from Charlevoix you're a fan of?
St-Fidèle cheese curds, Chez Chantal's all-dressed « guedille », a wheel of cheese from Fleurmier and something ready-to-drink from Menaud or a dipped soft-serve ice cream from the chocolaterie des Éboulements chocolate shop. Grabbing one of everything lets me do a full tour of the area, and stop off along the way to visit all the people I love.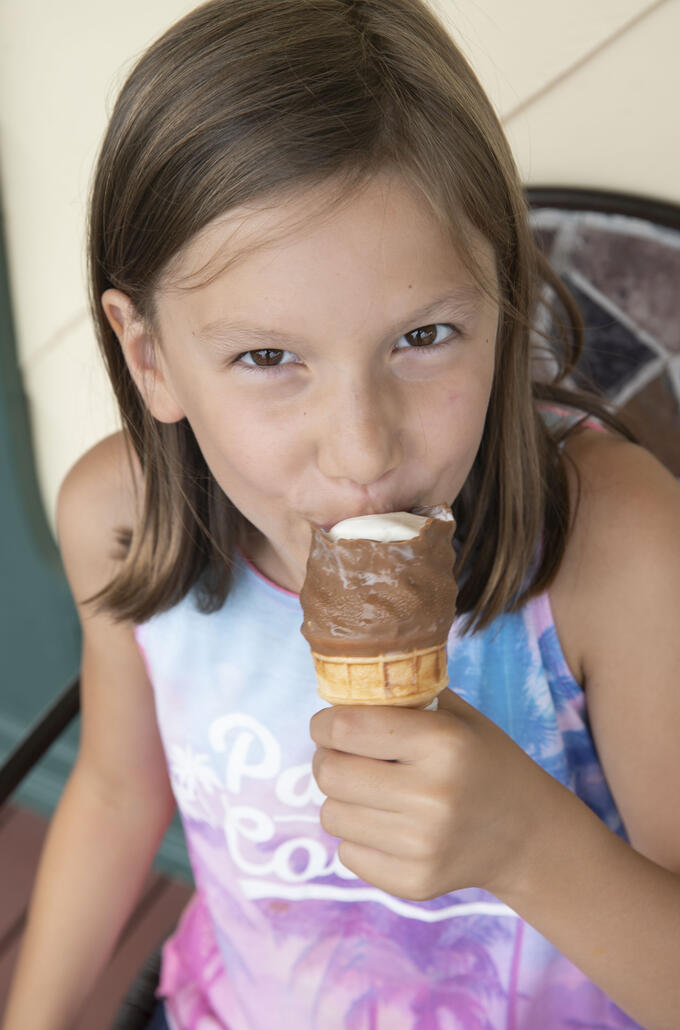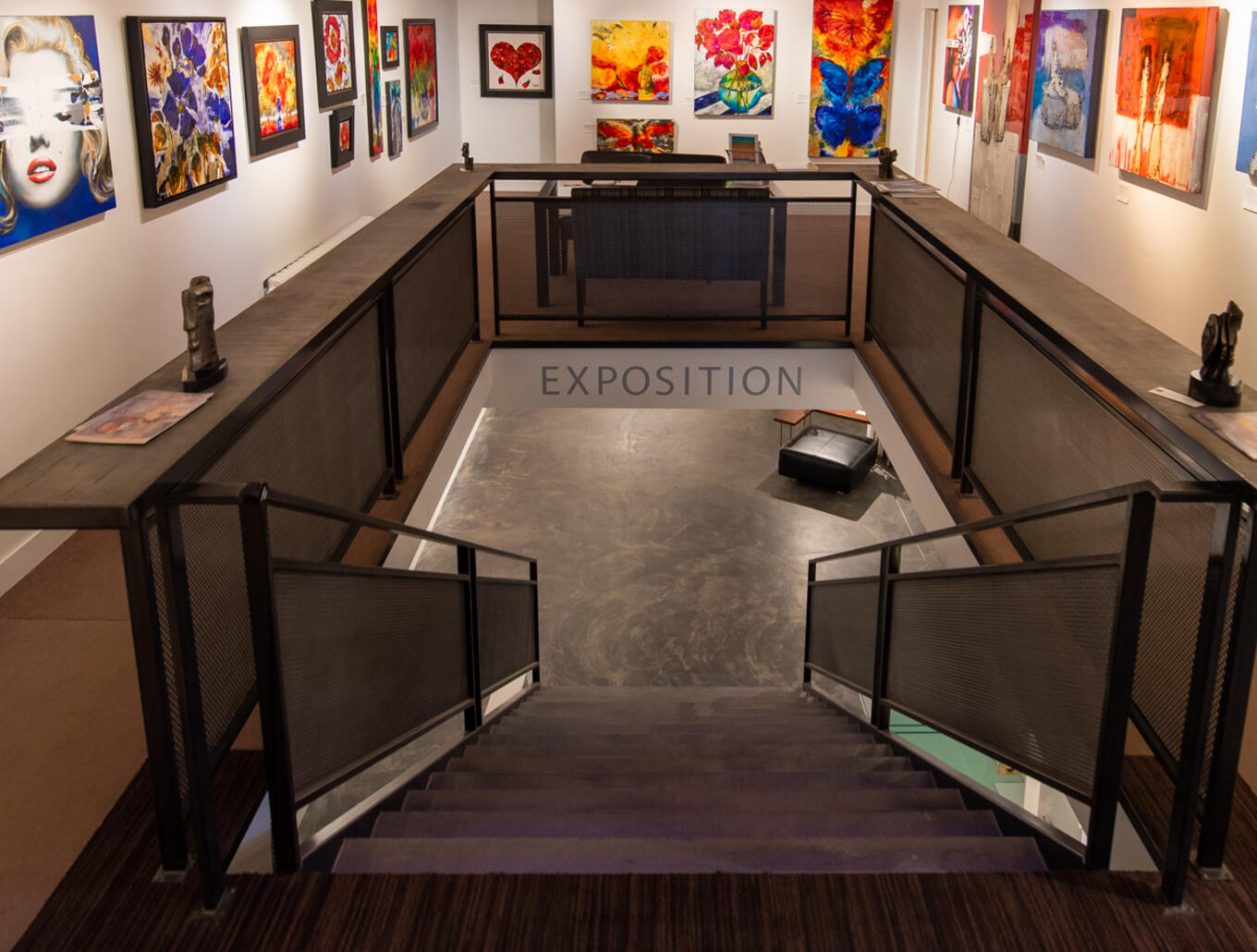 3. Your favourite local business?
The stop I can't do without: The Galerie d'art Iris in Baie-St-Paul. I used to work there when I was a college student, when I was taking my Diploma of College Studies in Plastic Arts at [CEGEP] Ste-Foy. The great people I worked with at the time are still there, and the welcome is beyond warm. My eyes get their fill of beautiful things there, and sometimes I take some of those things home with me because at Galerie Iris, you cultivate your taste for art, and for its true value. It's contagious!
4. A Charlevoix sight you never tire of?
The view from Route 362, the one you see when coming from Baie-St-Paul and you feel like you're high in the mountains and suddenly, the river and the beach at St-Irénée slowly come into view, far below. And that "Finally, I'm here." feeling.
5. When you come to Charlevoix, who can't you wait to see?
I've got my obligatory "milk run!" The friends I was closest with in high school are now in Baie-St-Paul, Rivière Malbaie, and St-Fidèle. I see them each in turn, and we try not to make anyone jealous when deciding how much time I spend with each of them! I also visit my dad, who is now the only family I have left in that beautiful area!
6. What has Charlevoix taught you about yourself?
Everything. I was born there, I spent all my childhood and teenage years there. My personality, my tastes, the essence of who I am, were forged in that region, and Charlevoix will be an integral part of who I am, for the rest of my life. When people ask me where I live, I answer "Montreal," but I never forget to add that I'm a Charlevoix girl.
Text
Mark Lindenberg (translation)
Photos
Annie Diotte - Patrice Gagnon - Sylvain Foster
4482 rue Fabre
Montréal, QC H2J 3V3
lundi / mardi - fermé
mercredi - 10h à 17h
jeudi - 10h à 18h
vendredi - 10h à 18h
samedi - 10h à 17h
dimanche - fermé