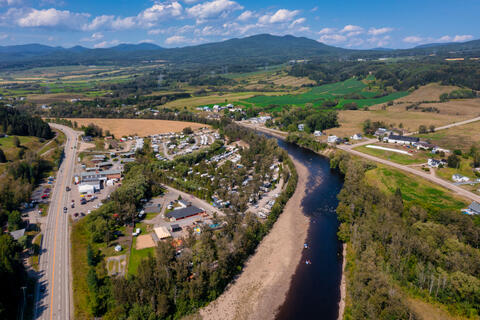 Au Bord de la Rivière Campground
Au Bord de la Rivière Campground, nestled on the shores of the Malbaie River, just next to the mouth of the St. Lawrence, is the perfect spot for your getaway with family or friends.
Au Bord de la Rivière Campground
The regulars flock to the site in droves year after year, bringing with them a number of future campers who quickly fall under the undeniable charm of this festive and enchanting site. And for good reason! Campers of all kinds, whether they prefer the classic tent setup or the ultramodern comfort of a motorized home, will find their perfect accommodations, in addition to a variety of experiences offered by this outdoor centre. There's something both awe-inspiring and comforting about camping between the mountains and river, a slower pace about its gravel roads and avenues, calm at times and alive with excitement at others. A city within a city, a miniature, rural municipality dedicated exclusively to leisure and relaxation.
More than 205 lots are occupied by a variety of cozy nests, a little slice of Charlevoix heaven occupied by festive BBQs, lazy afternoons and unforgettable nights around the campfire. One can delve into a good book on the pebble beach by the river while the children chase each other around on bikes, before gathering to enjoy a steak (or tofu dog!) on the grill, while the neighbour sings a little ditty and picks away on a guitar. All this, while getting a rejuvenating dose of fresh air… now that's happiness in its purest form!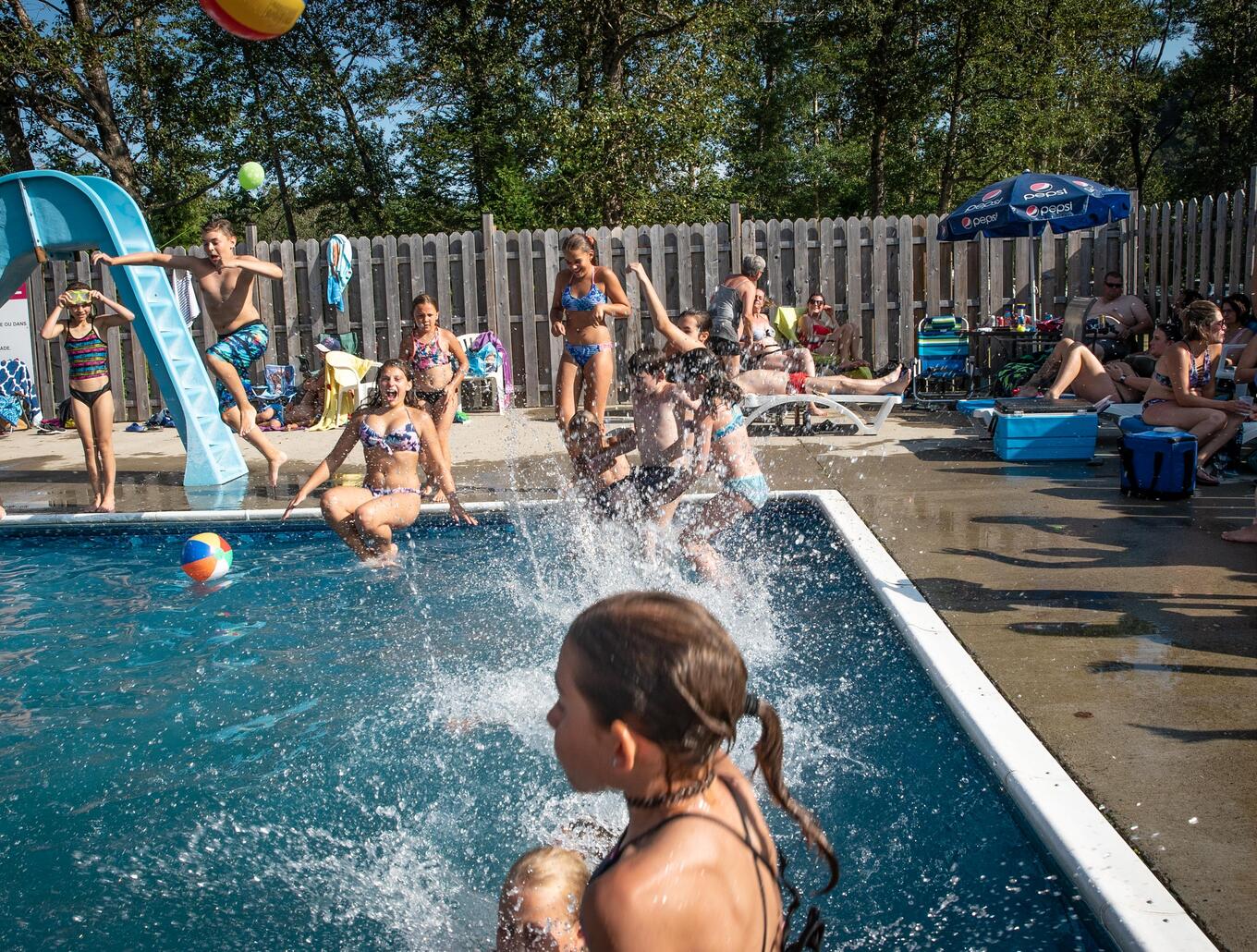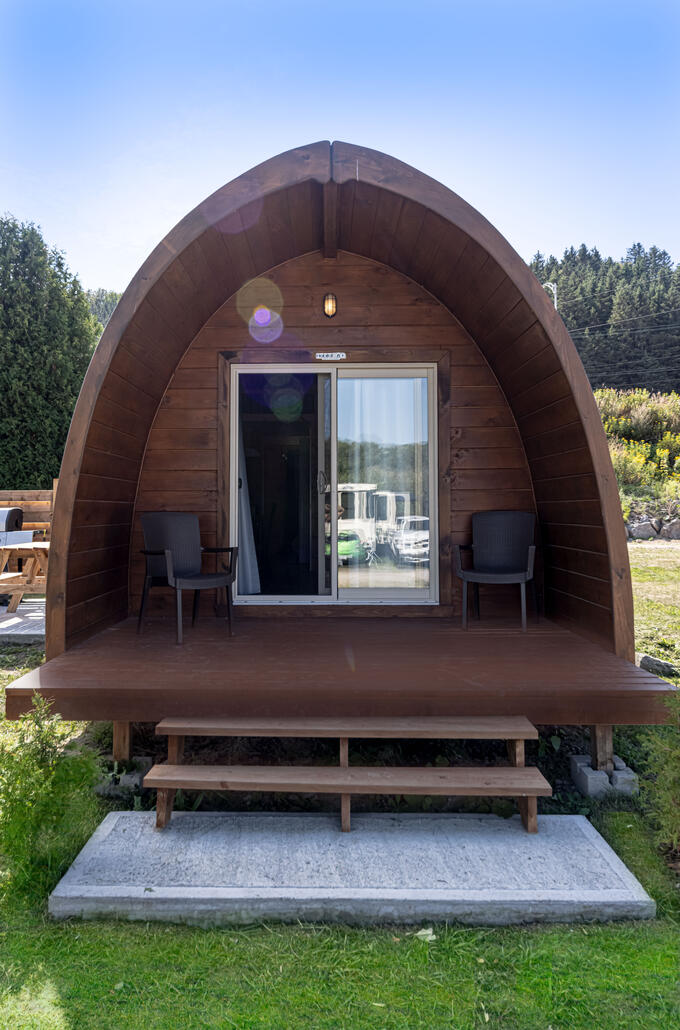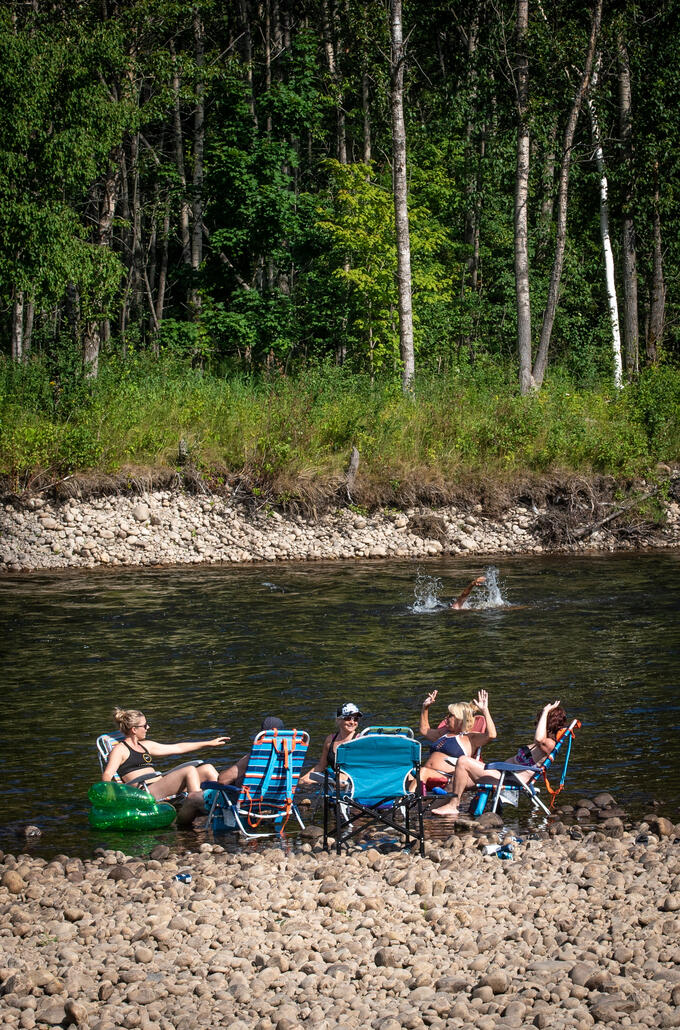 Let yourself be carried away by the rhythm of the powerful waters and the fresh river air!
...Or enjoy the in-ground pool, a guaranteed hit for the young ones! You can also opt for the playground, mini-putt, arcades, a tennis court and soccer court. Not to mention the campground farm and the divine little creatures that inhabit it… Also: A giant trampoline and a bouncy castle! The Au bord de la rivière campground promises entertainment for all ages!
Over and above its on-site amenities, this family campground comes alive practically every weekend with new and different events: Country and Western week, pool and foam party, campers' Christmas and Halloween festivities, shows featuring local musicians, hockey nights… Here, you'll all have fun together!
Disclaimer: the following might give you a strong urge to stake your tent or park your camper on the Malbaie Rivershore this summer. Here's our "camper's album": a collection of unforgettable outdoor memories!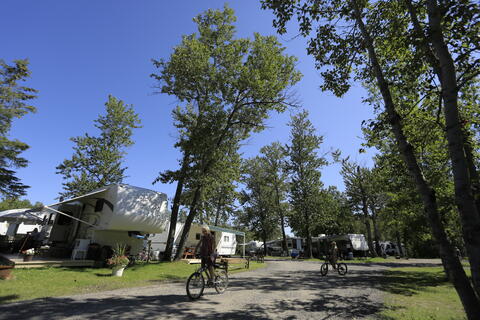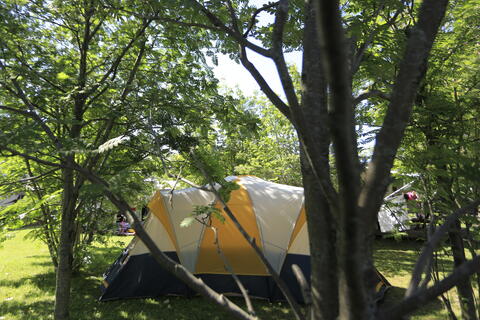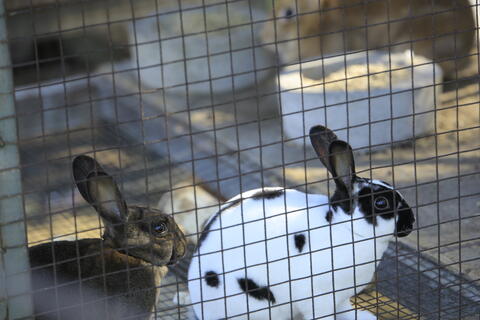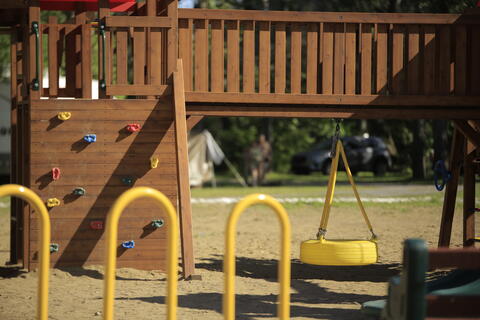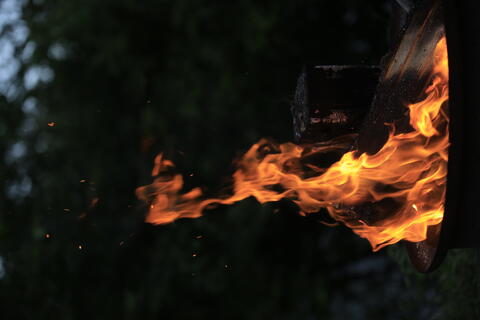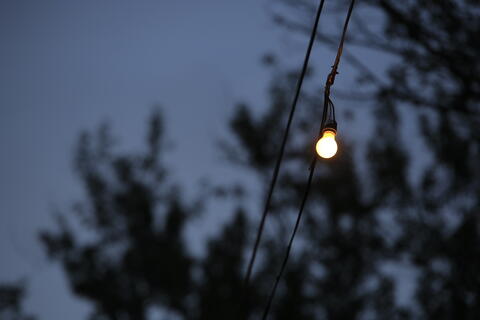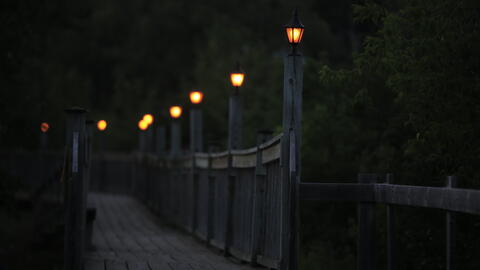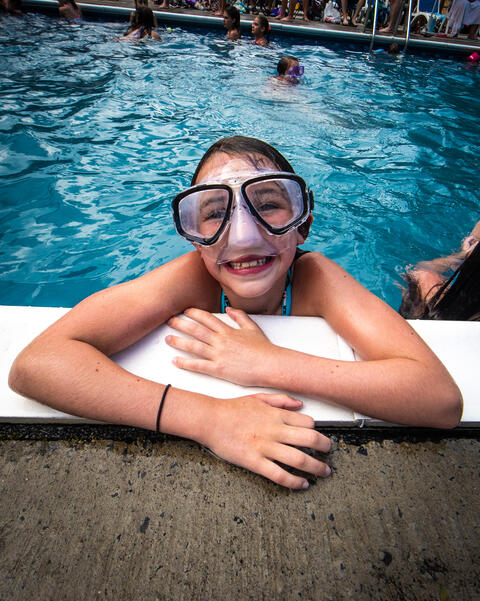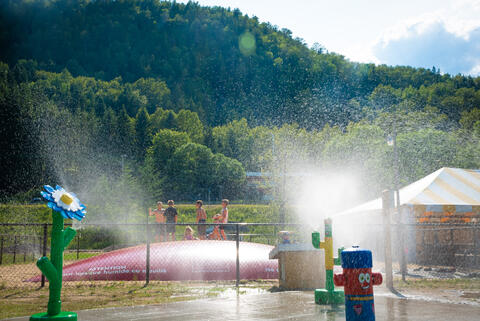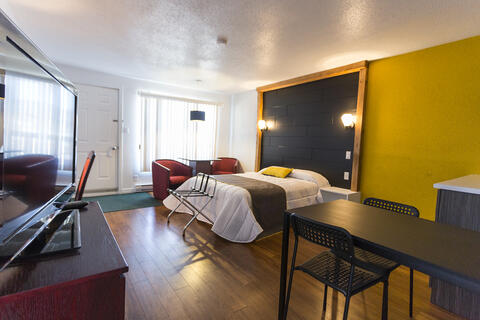 Those who prefer the comforts of home or the luxury of a real bedroom have not been forgotten; Le Riviera motel, on the edge of the campground itself, offers comfortable modern rooms that will attract any traveller looking for accessible, no-fuss accommodations.
Add 10 cottages and 4 cabins to the mix, and you have a campground whose colourful map is packed full of accommodation options for every kind of traveller!
On-site family dining options are varied, thanks to Le Riviera restaurant, which provides a breakfast menu, snack bar menu, options from the grill, Quebecois classics, and a "table d'hôte" option.
This outdoor haven is less than a minute from downtown La Malbaie, and less than an hour from the region's greatest parks. We can't think of a more relaxing place to spend the summer.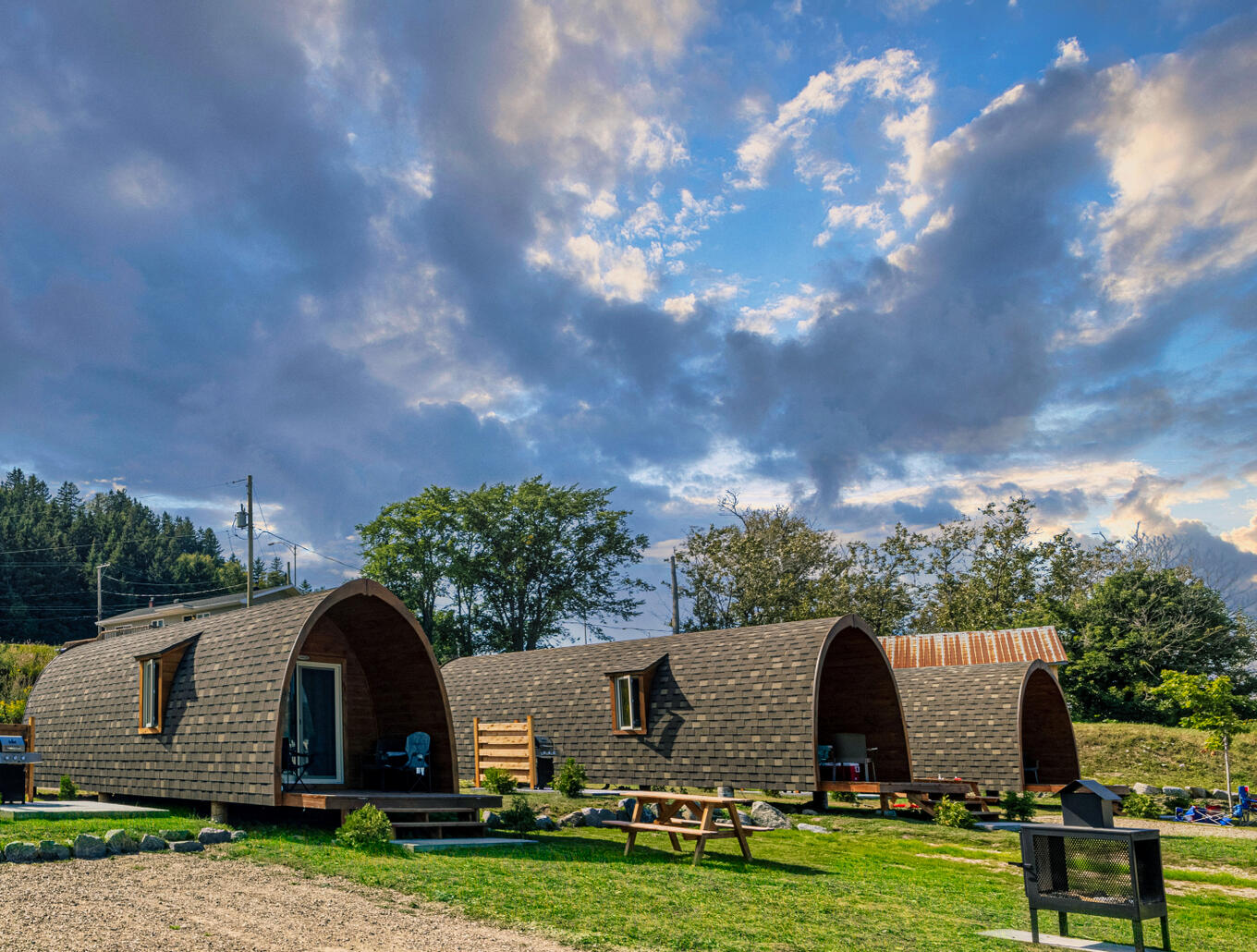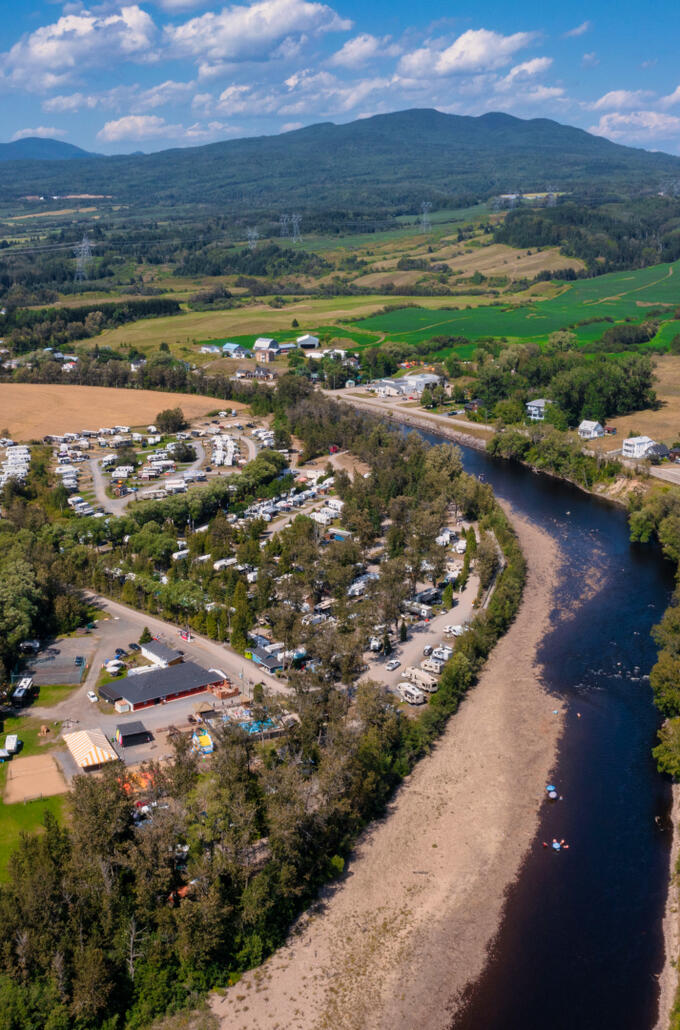 Mégapod cabins: eco-friendly mini-homes!
Basically a mini-home, Camping au bord de la rivière offers its version of self-contained, compact family accommodation with its new, rounded Mégapods. These dwellings, designed and made entirely of wood, offer year-round, eco-friendly lodging. This family-time sanctuary has an open living area, including a kitchenette, bedroom with door, a bathroom, a loft with extra bed, and a futon, all ready for vacationers with a large patio door, a small fireplace, picnic table and barbecue!
In short, all the quiet of having a home away from home, while enjoying the full program of campground activities!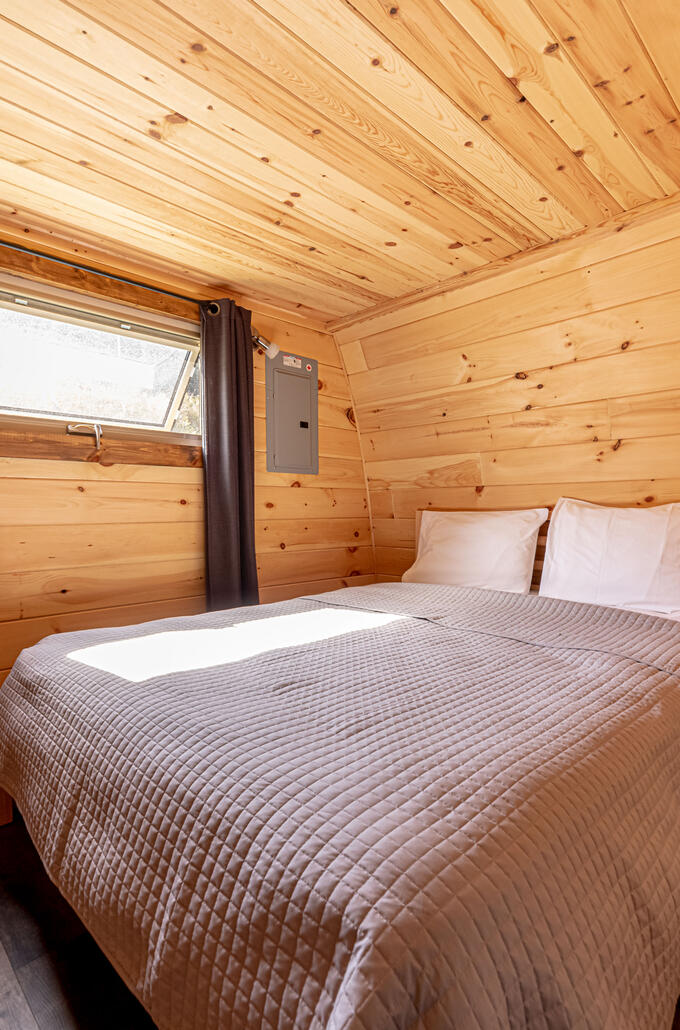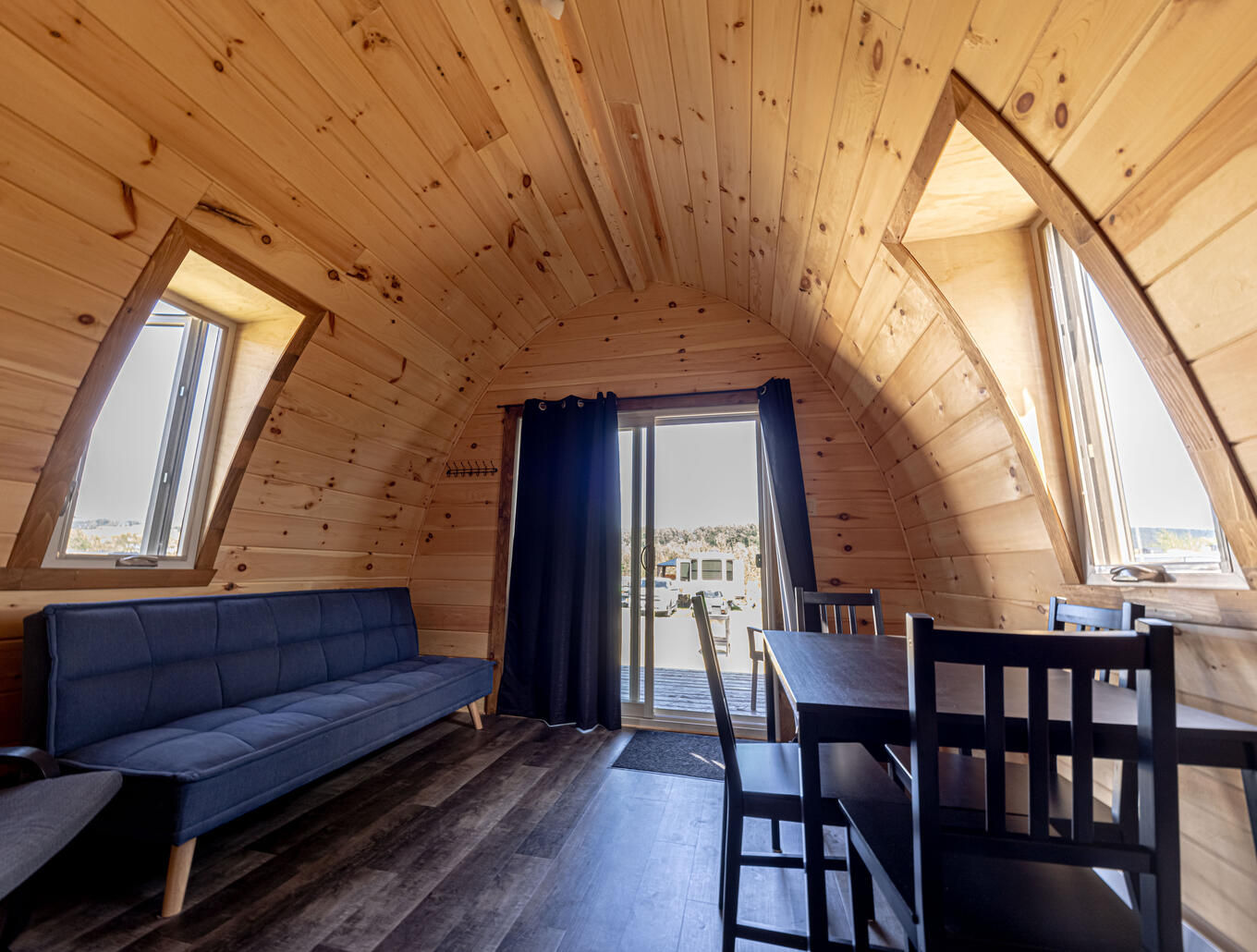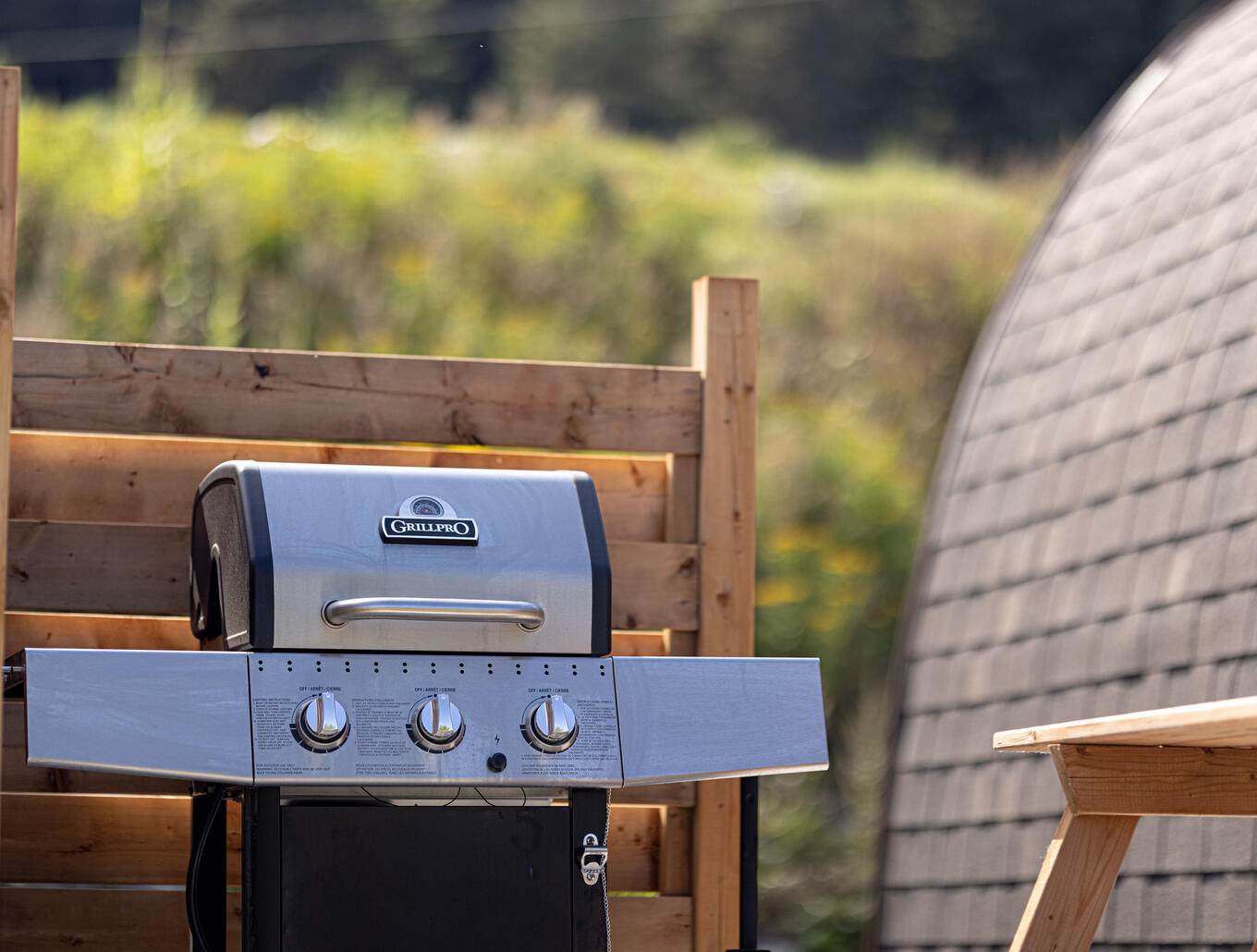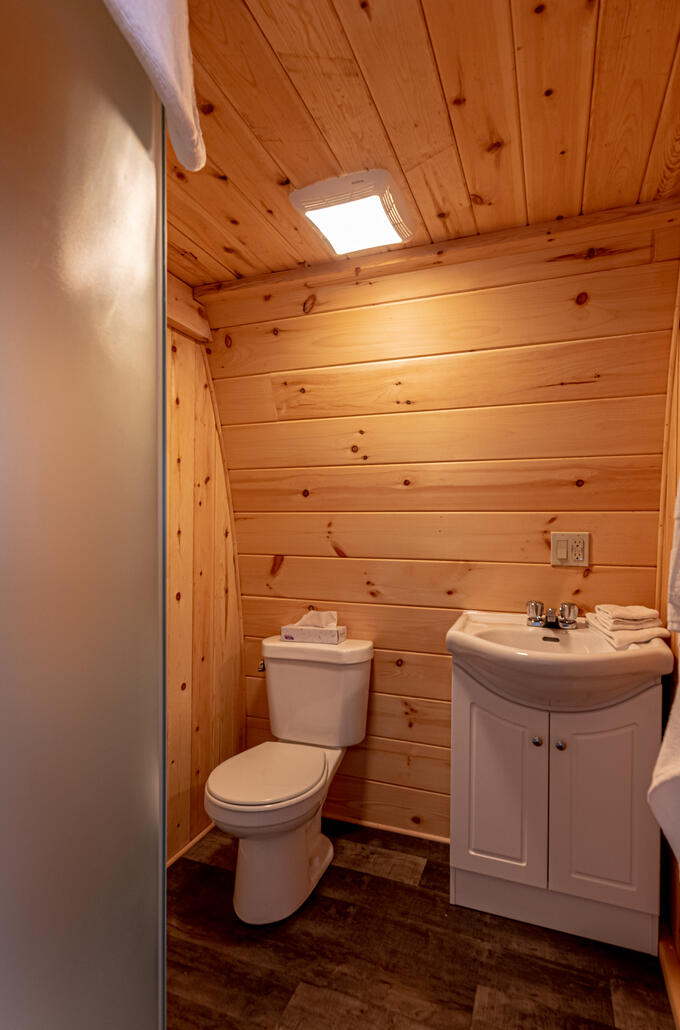 Campground Au Bord de la Rivière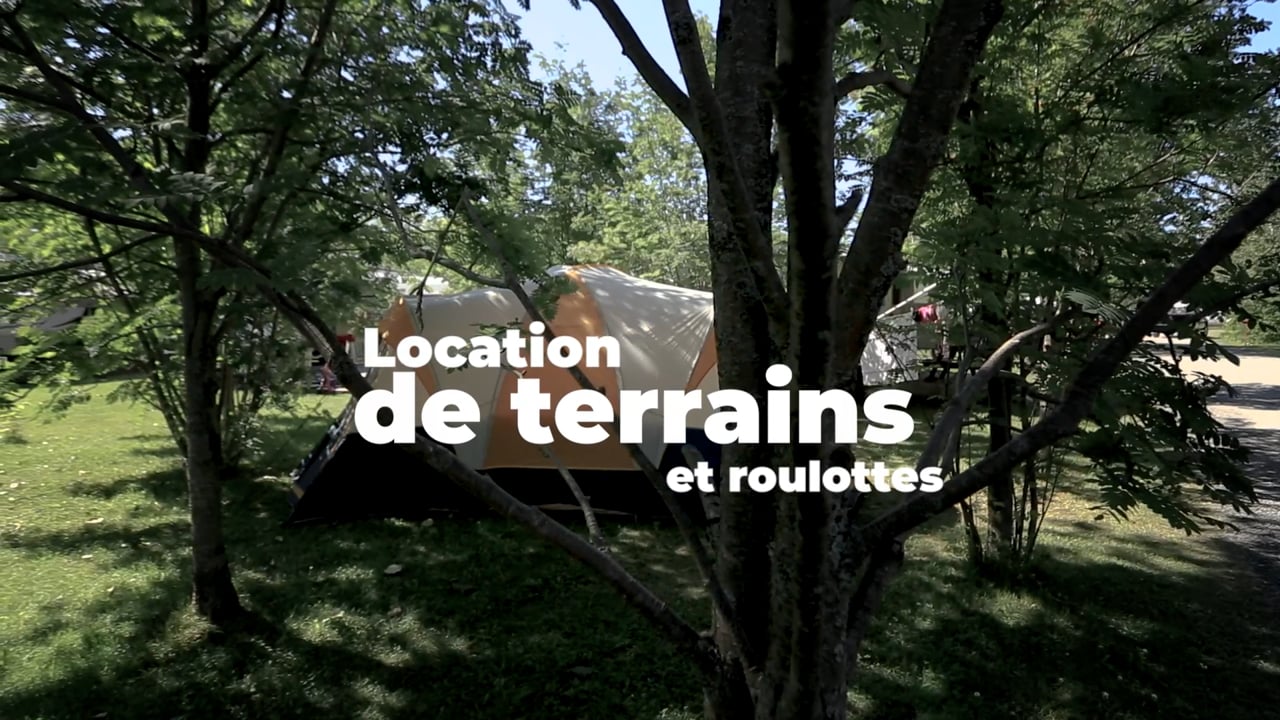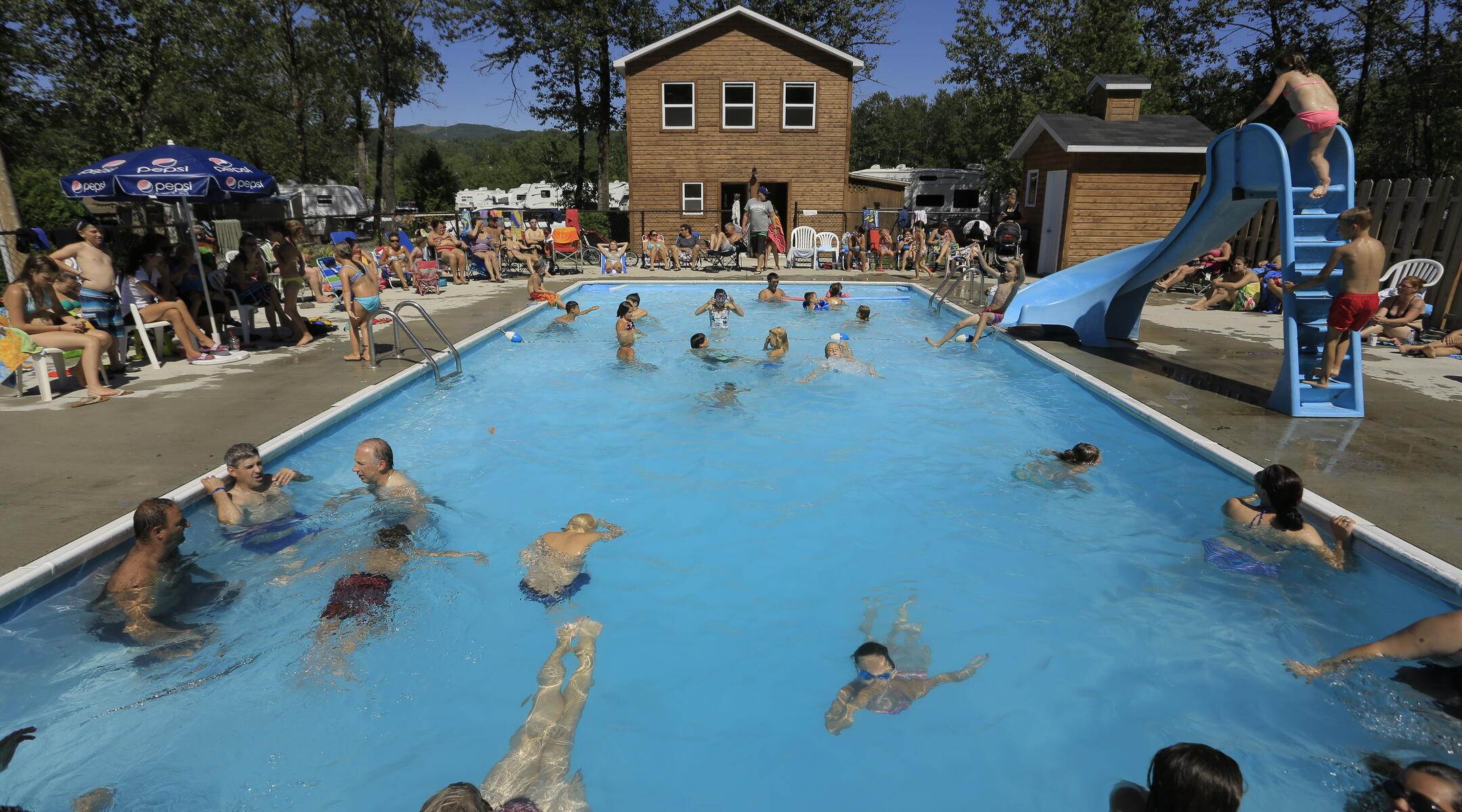 Winter time
There's no shortage of fun things to do in winter, when the motel, cottages, and the Mégapod cabins, located just about 15 minutes from Mont-Grand-Fonds' ski runs and a multitude of nearby trails, provide skiers and snowmobilers with a warm, welcoming place to stay.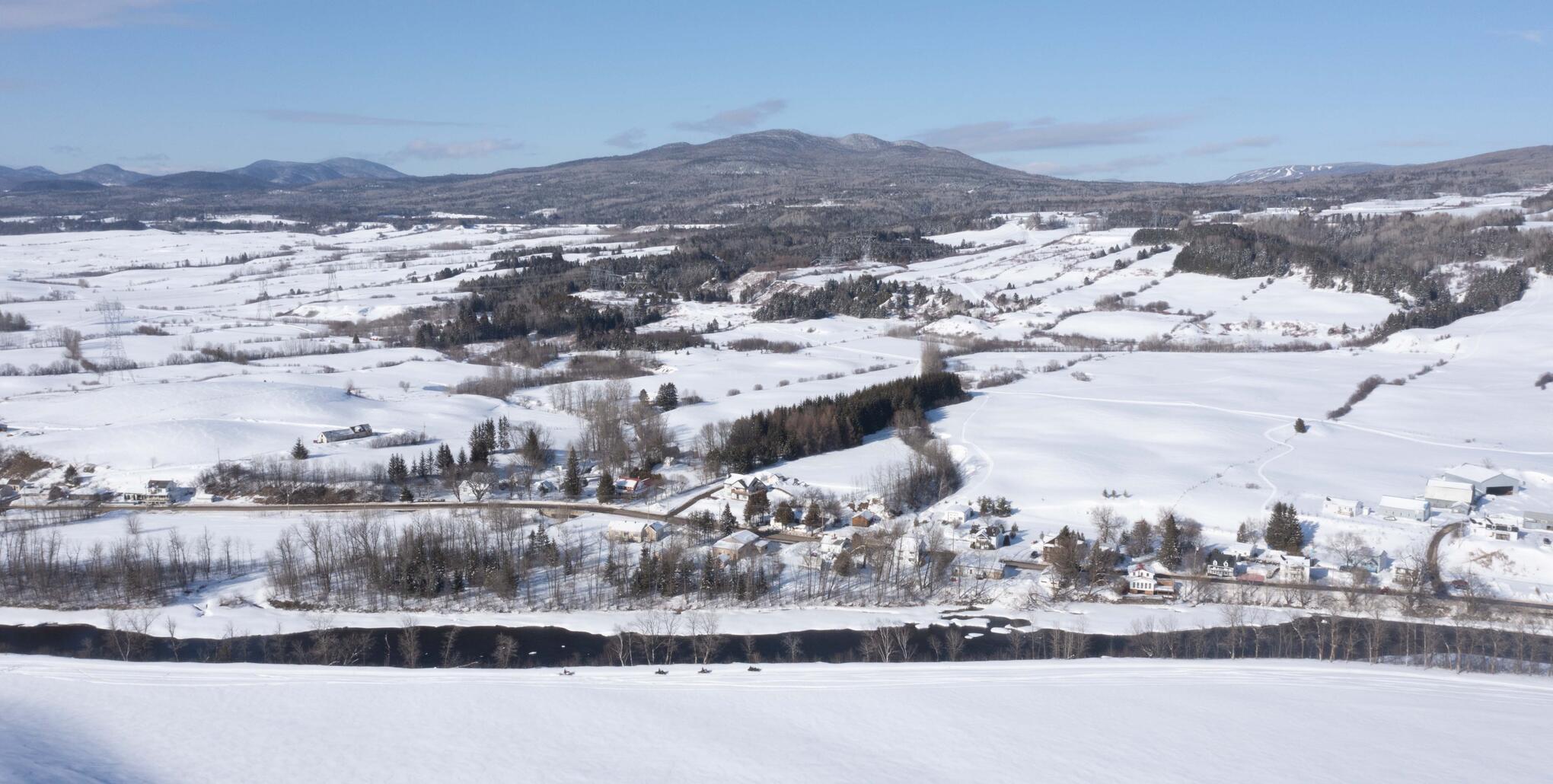 Text
Camille Dufour Truchon, Mark Lindenberg (translation)
Camping Au Bord de la Rivière
ADRESS:1520 boul. de Comporté, La Malbaie, Québec G5A 1M8
TELEPHONE:418-665-9999